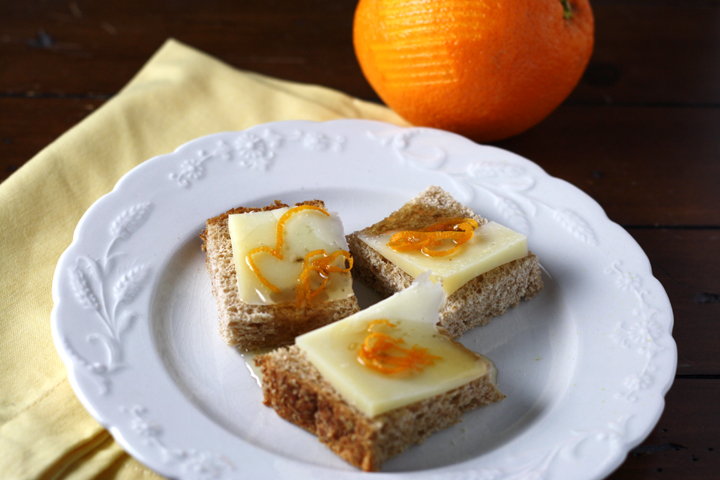 Since SO many of my readers requested it, I'll do a very brief summary of my trip to Italy. I think I will have to do a separate post about my cooking class with some recipes, since there's too much to tell about that!
Unfortunately, my family isn't big on remembering to take photos (thank goodness Nate loves to!), so all the photos I have were taken with my iphone.
I began my trip in Florence, where I met up with my parents who had already been traveling for a week. Here's the famous Duomo which was a short walk from our hotel.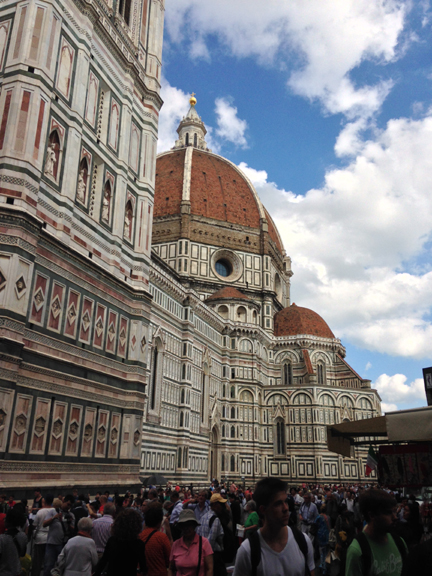 Sadly, I didn't consume as much gelato as i would have liked because my stomach was bothering me for most of the trip…and I was too full after meals to get it. It's pretty crazy how often you see people eating gelato, though, and at all times of the day!
I'm pretty sure there more gelato stores in italy than Starbucks are in the U.S., and that's saying a lot since I love in NY where there's practically a Starbucks on every corner. But in both Florence and Milan there were at least 2 places to get gelato on every single block.
Florence is pretty small, so we could walk pretty much everywhere. The Ponte Vecchio was so close by that we ended up walking over there for shopping and dinner a couple times.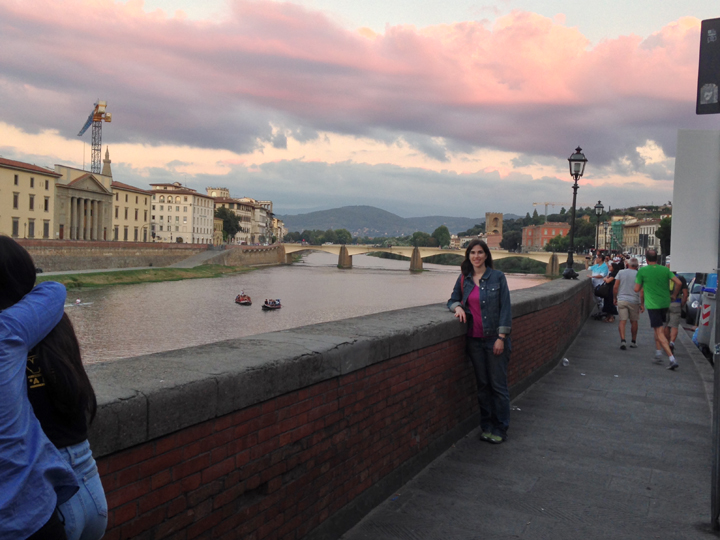 As I mentioned in my other post, we took a day trip to Chianti where we had a private cooking class at the Ristorante Malborghetto with Chef Simone.
Here's our first course. A juicy, grilled porcini with rosemary, garlic and truffle oil.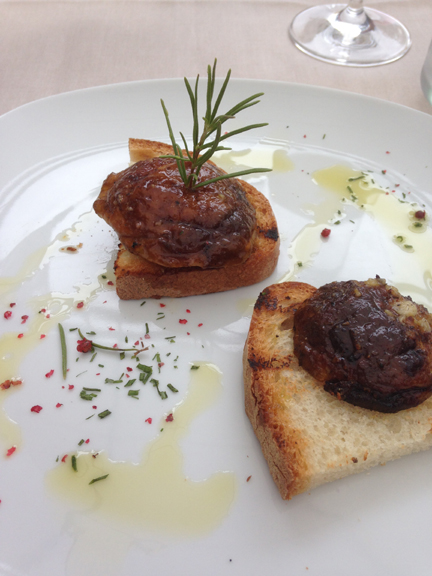 We also made the most amazing homemade gnocchi in bolognese. We made parmesan bowls to serve it.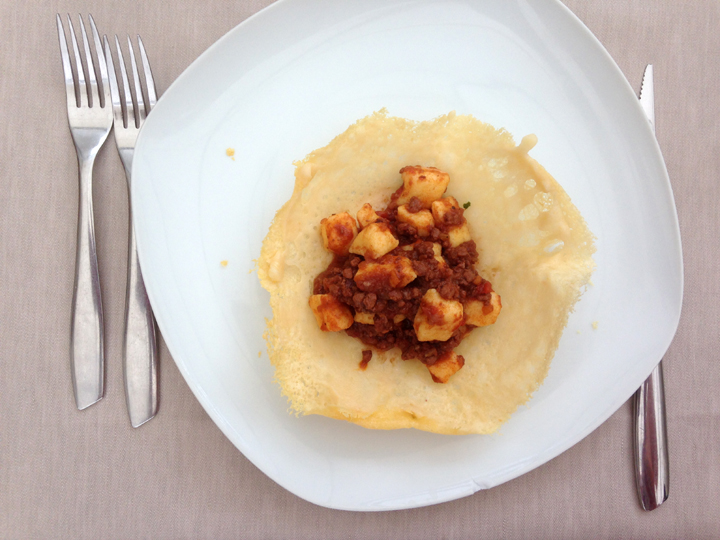 Here's my mom helping make the tiramisu.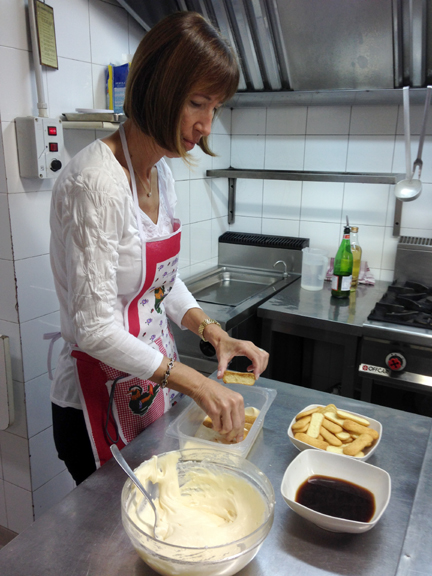 Here's my dad enjoying the finished product.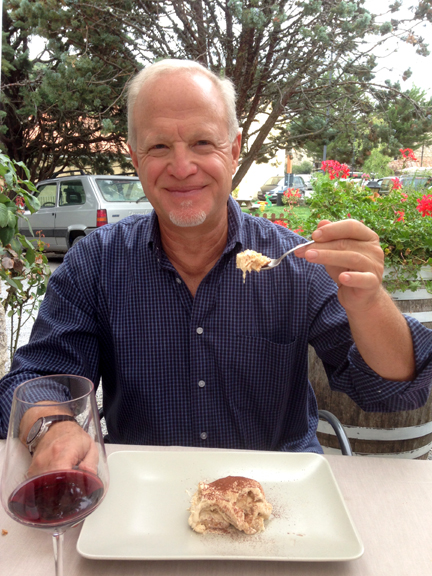 On the way home from Chianti, we stopped at San Gimignano, a small walled medieval hill town in the province of Siena, Tuscany. It was so so beautiful!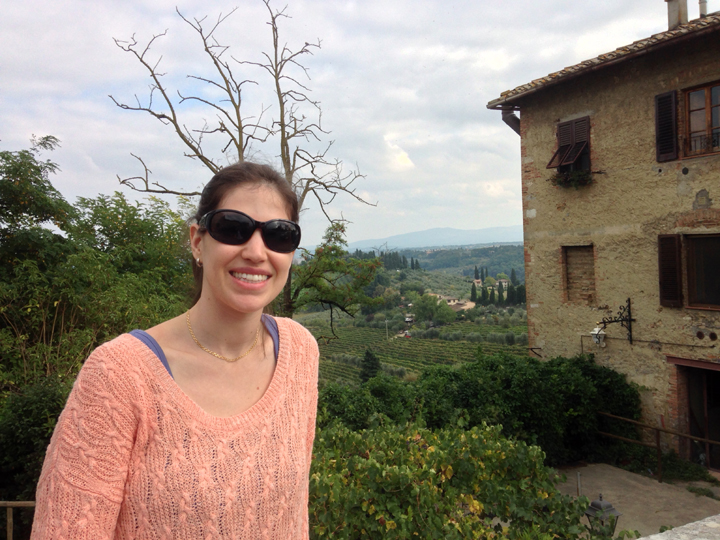 We ended up doing a lot of walking while we were in Florence…we had to go up a bunch of steep staircases and hills to get to Basilica di San Miniato al Monte.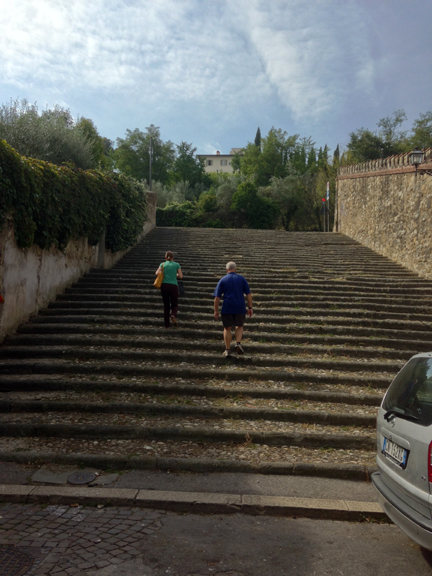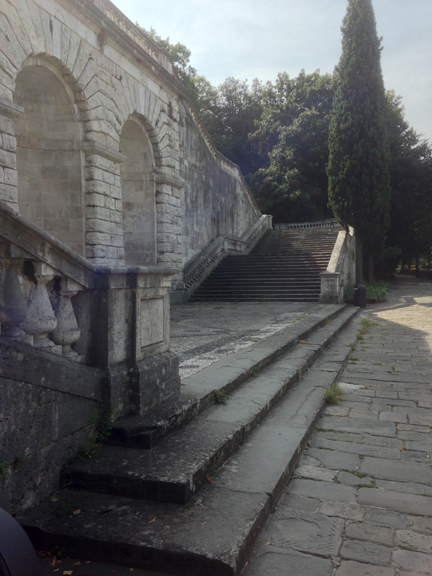 But it was worth it because the view at the top was spectacular.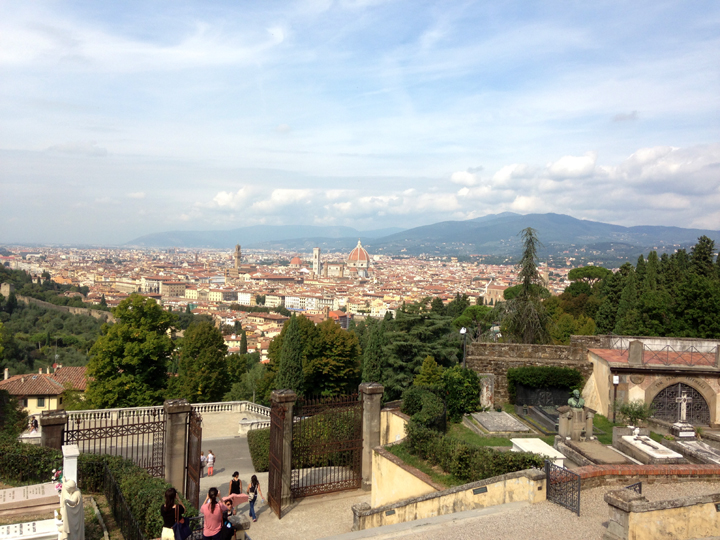 Next up was Milan. The most beautiful Cathedral was near our hotel. The Duomo di Milano is a Gothic cathedral that took nearly six centuries to complete and was literally JUST finished, if you can believe it. It is the fifth largest cathedral in the world and the largest in the Italian state territory.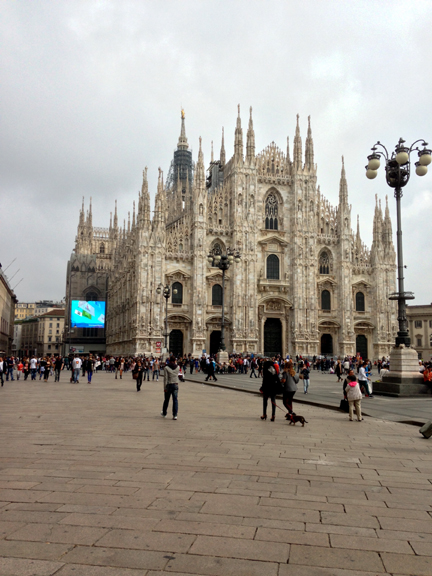 We were told that the church needs money, hence the billboards on the scaffolding!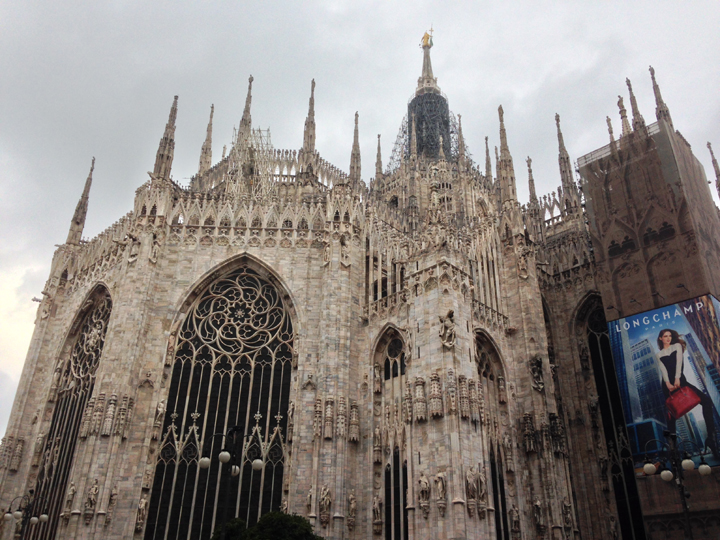 Milan has a bike share program just like the CitiBikes that were recently introduced in NYC. Europe is way ahead of the U.S.!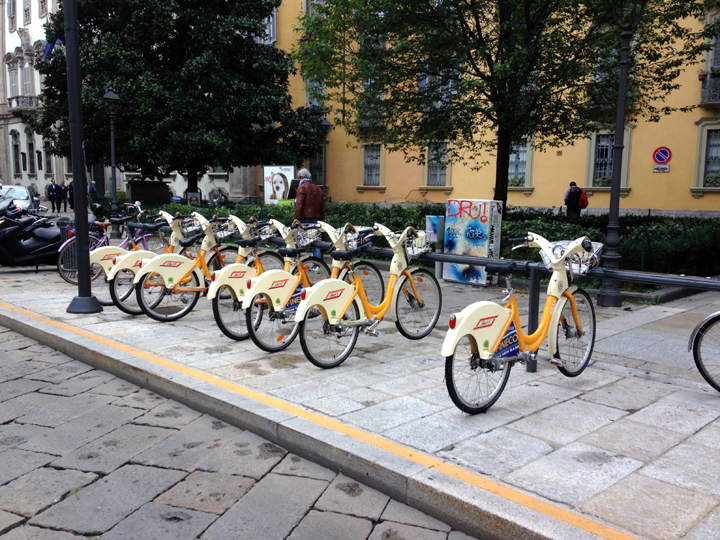 One of the days that we were in Milan, we took a day trip to Lake Maggiore. The climate in the lake region is mild all year long, and so there's the Alpinia botanical garden above the town of Stresa there.
We visited it and it was gorgeous.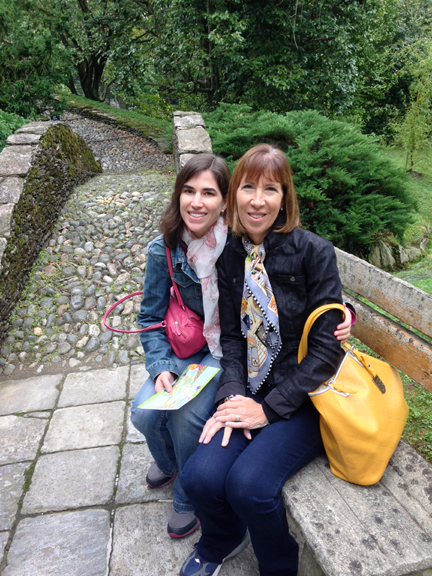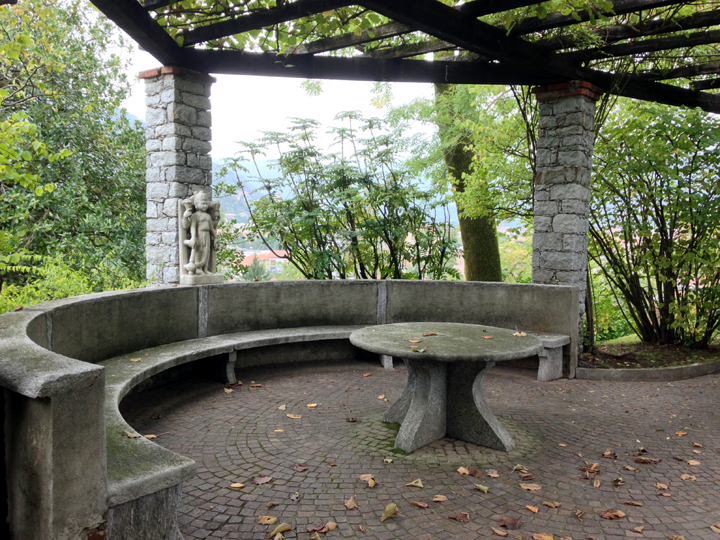 But anyway, back to the important stuff…the food!
My parents have been to Florence several times now, and this was my second time although I don't remember the first too well. Anyway, my parents had apparently been to this one little cafe that they really wanted to find again because one of the things they had was this delicious bread with honeycomb, cheese and orange zest. We walked all around trying to find the place but couldn't. Finally my mom remembered that she had sent an email to her friend with the restaurant name in it so we went back to the hotel just to get the info! Luckily after some searching we found the email and went immediatey back out to go there for lunch.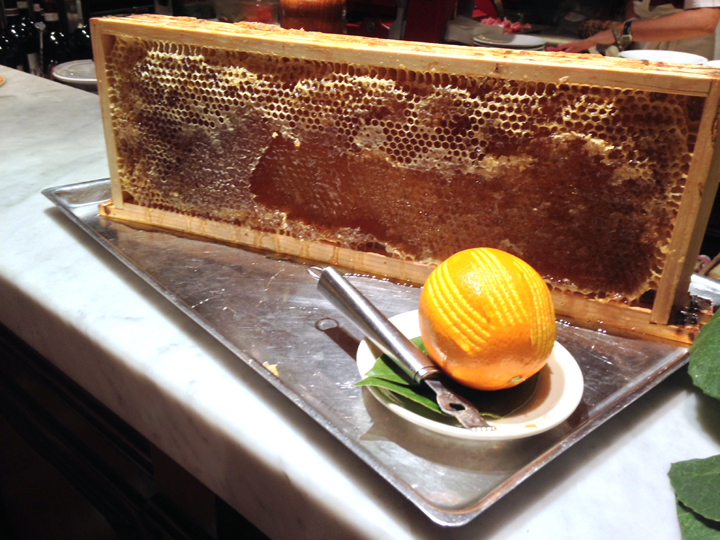 It was called Cantinetta Dei Verrazzano and I HIGHLY recommend that if you're in Florence, you stop in for lunch or dinner.
We split some meats and a salad but the highlight of the meal was when the server came to our table carrying a giant honeycomb! He put out plates with a small slice of a whole wheat bread, with a slice of some sort of Pecorino Romano cheese (i think). He then scraped the honeycomb with a spoon and put the delicious honey drippings on top of the cheese. And finally he zested an orange on top. The combination of flavors was incredible and I knew I had to recreate it at home so Nate could experience it!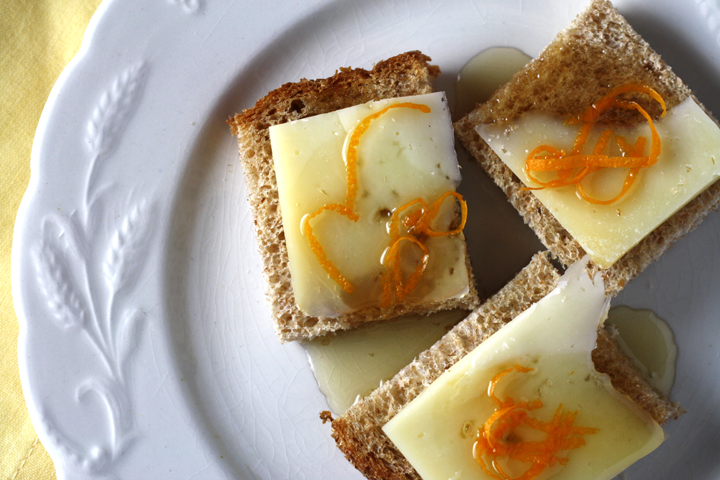 This isn't a recipe so much because honestly, there are no real amounts, but I thought I should introduce you all to this flavor combination that somehow I had never heard of before. It's not so easy to find honeycomb around here, so I just used regular honey. I hope you'll try this at home!
When I finally get a chance to recreate one of the dishes I made in my Italian cooking class, I'll be back with a recipe for that :)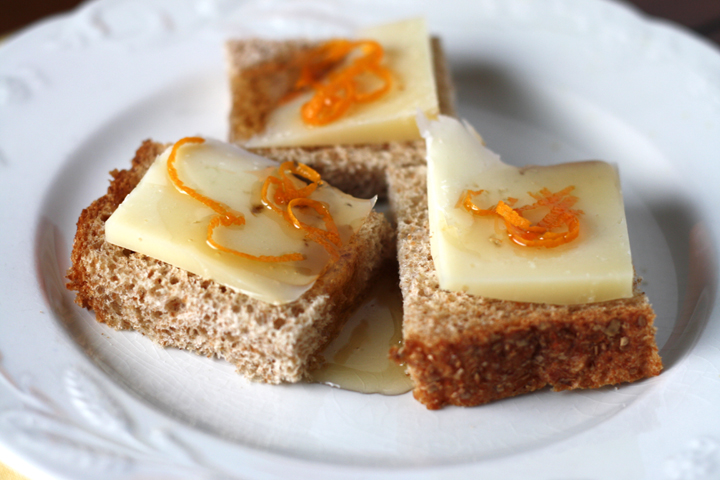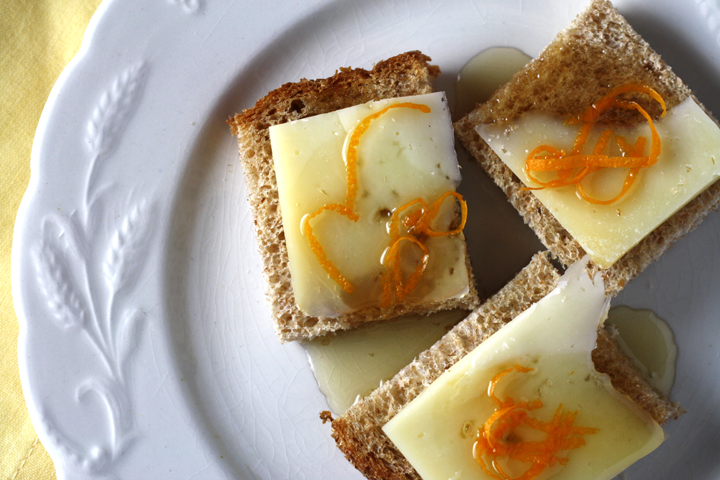 Bread with Pecorino, Honey and Orange Zest
2013-10-15 20:03:23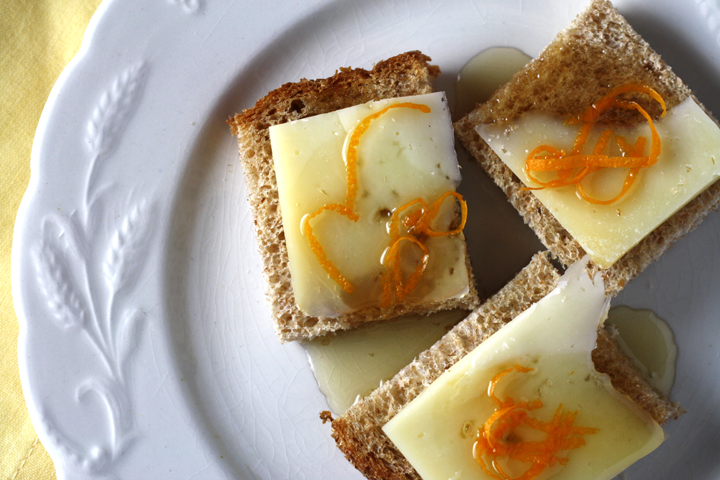 An easy appetizer with the most amazing combination of flavors from Florence, Italy! I don't have any amounts because it really is up to you...
Ingredients
Whole Wheat bread, cut into 2-3 inch pieces
Pecorino (or other hard cheese), sliced 1/8 inch thick and cut into pieces
Honeycomb or honey
Orange zest
Instructions
Place bread squares on a plate.
Put a small square of cheese on each slice. Put a large dallop of honey on each and then zest orange on top.
http://elephanteats.com/