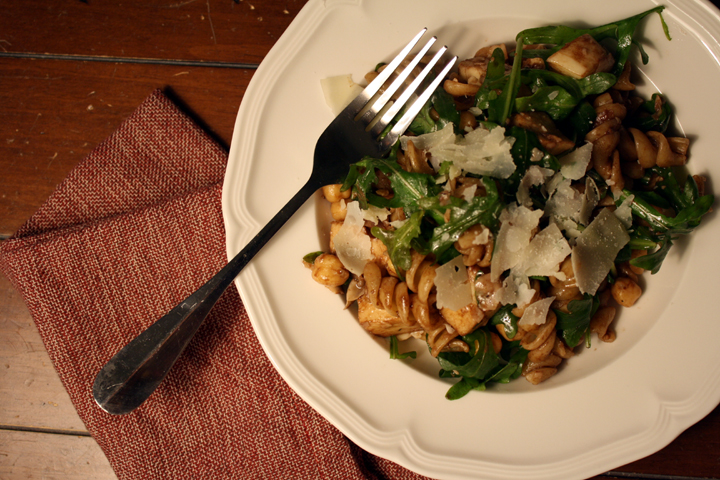 As I mentioned in one of my previous posts, Nate will be running the Boston Marathon this coming Monday! I'm so so proud of him. I can't even run a mile, no less a marathon that you actually have to qualify for.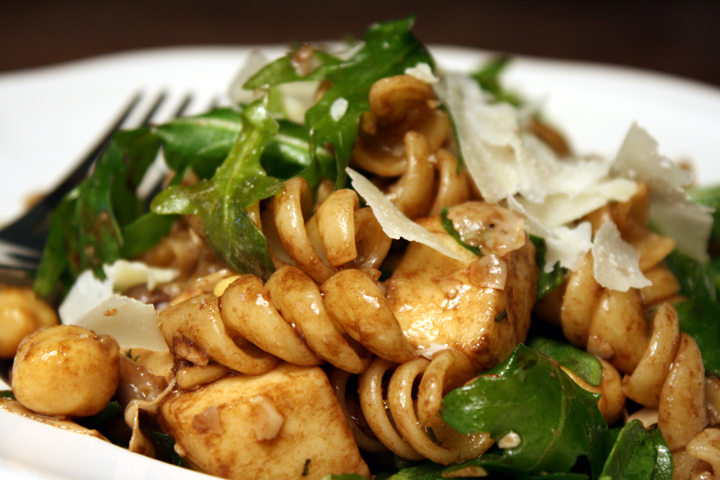 I highly doubt you need to carbo-load for a full week leading up to any marathon race (since I'm sure most of it gets digested the day after you eat it), but Nate requested that this week be "pasta week," so that's what I gave him!
What a cruel joke that the week of Passover (i.e. THE WEEK I CAN'T EAT PASTA) coincided with Nate's pasta week.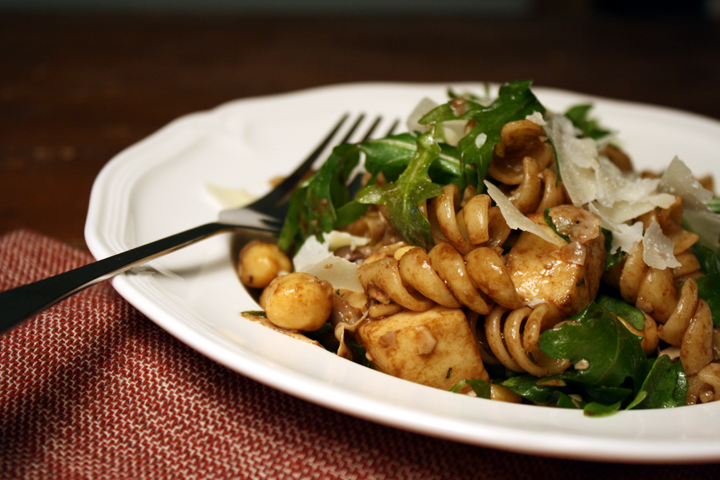 I found this recipe on one of my favorite sites, SeriousEats.com. I find their recipes extremely reliable, and delicious!
I wanted something a little different than our standard rotation of pasta with sausage and red sauce, pesto, or broccoli and garlic. It also continues with my vegetarian theme. Next time I'm going to try soaking dried chickpeas if I have the forethought, rather than using the canned variety.
We're heading up to Boston on Friday for a relaxing, site-seeing weekend leading up to the actual race.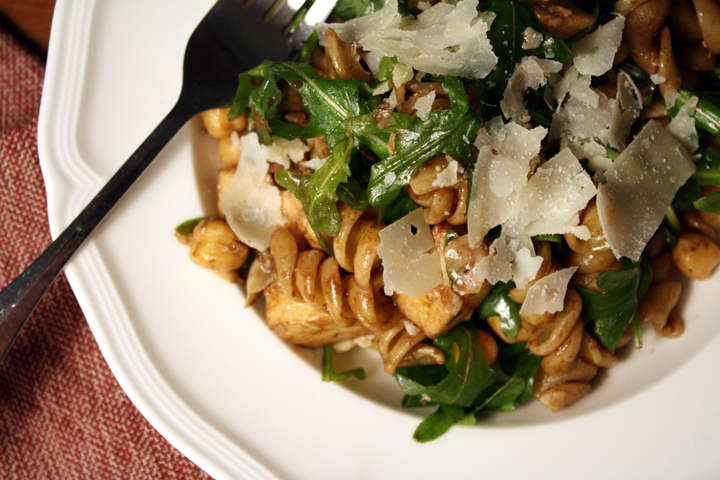 When Nate gets his best time ever (knock on wood!!!), I will definitely attribute it to this meal that I made him eat all week long, since I only know how to cook enough for an army. Luckily the boy likes leftovers as much as me.
On a side note, please cross your fingers that the weather forecast showing 75 degrees for the race on Monday is totally wrong!
I copied this recipe directly from Serious Eats, so head over there for the recipe! But in case you wanna know what's in it without having to click on a link, here are the ingredients:
1/4 cup balsamic vinegar
1 garlic clove, minced
3/4 teaspoon Kosher salt, plus more for the pasta water
black pepper
1/2 teaspoon dried thyme
1/2 teaspoon dried oregano
1/4 cup olive oil
1 (15-ounce) can chickpeas, drained and rinsed
1/2 pound fresh mozzarella, chopped into 1/4-inch pieces
1/2 pound pasta shells
1/4 cup grated Parmesan cheese
2 cups chopped arugula