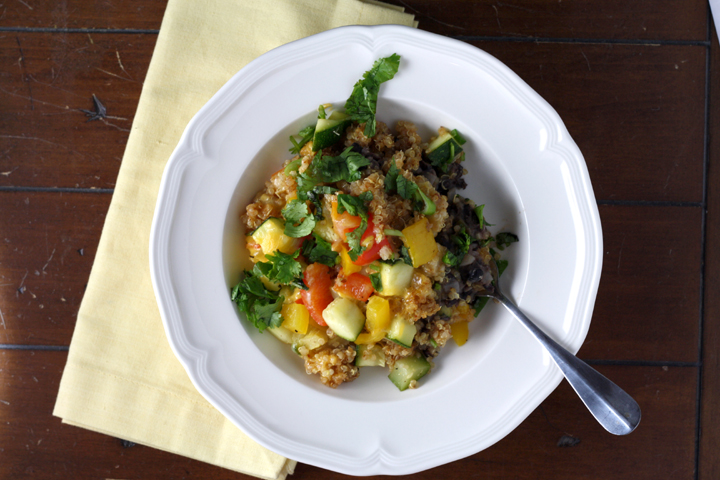 Last weekend Nate and I drove an hour north to Cold Spring, N.Y.
We had grand plans to do this hike that he had read about.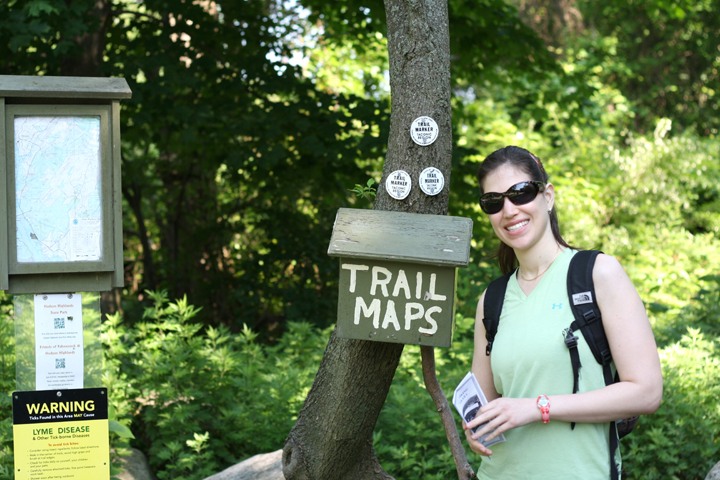 However, when we headed down the trail, it seemed to be completely grown over. It was also flooded in parts because of the heavy rain we've been having.
Nate was totally bummed, but we found some other shorter hikes to do, including a walk that went along the shore of the Hudson. There were some kids swimming in the water and it was just very peaceful. I wish I had brought my bathing suit.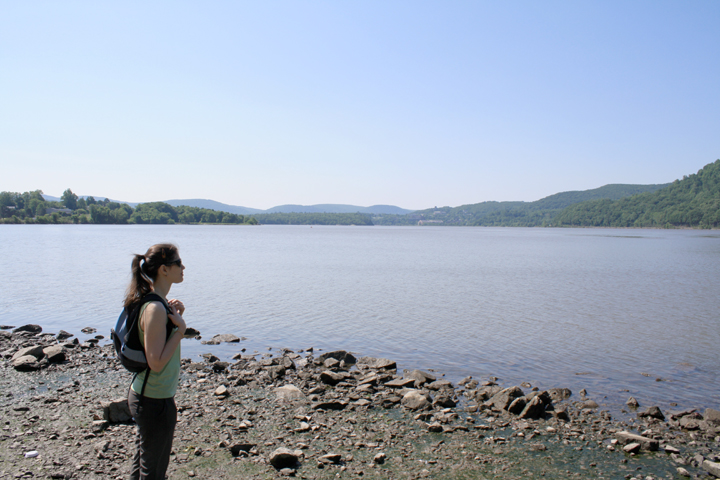 Since the hike wasn't as long as we hoped, we decided to head over to a nearby estate called Boscobel. We were too cheap to pay the $37 house tour fee, but it was free to walk the grounds on Saturdays, so that's what we did.
It was really beautiful and it made me wish the house we bought had a bigger yard. Ah well, a girl can wish…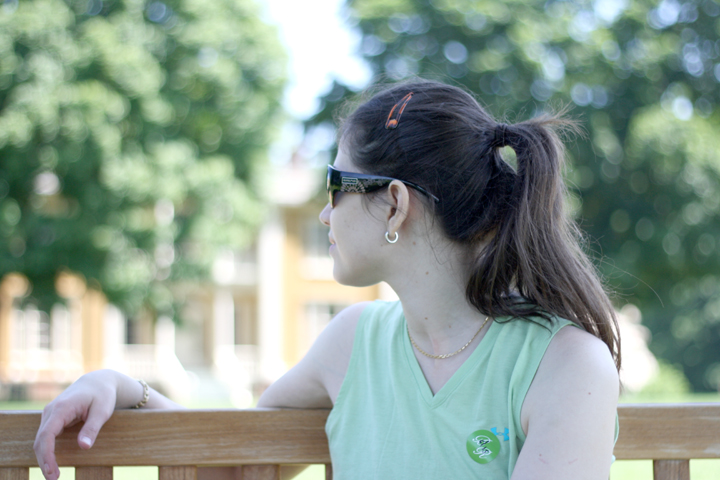 Part of the reason we went hiking is because Nate hasn't been running for about a month, since he injured some muscle in his leg. He's been trying to get a lot of walking in, but it just isn't the same. To say he's been in a foul mood would be putting it lightly, haha. (just kidding, if you're reading this, sweetie!)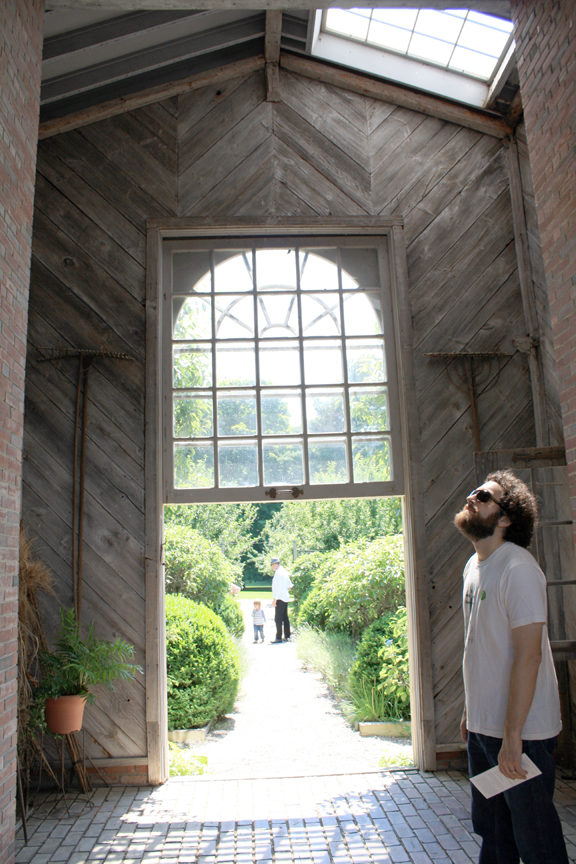 Anyway, we've also been trying to eat a little healthier. This recipe is based on one I pinned several months ago.
Nate claims he doesn't love southwestern/mexican things so much, but I do…and I honestly don't think the boy actually knows what he likes and what he doesn't. There have been several occasions during which he told me something (that he had previously claimed to hate) was delicious. I didn't bother reminding him.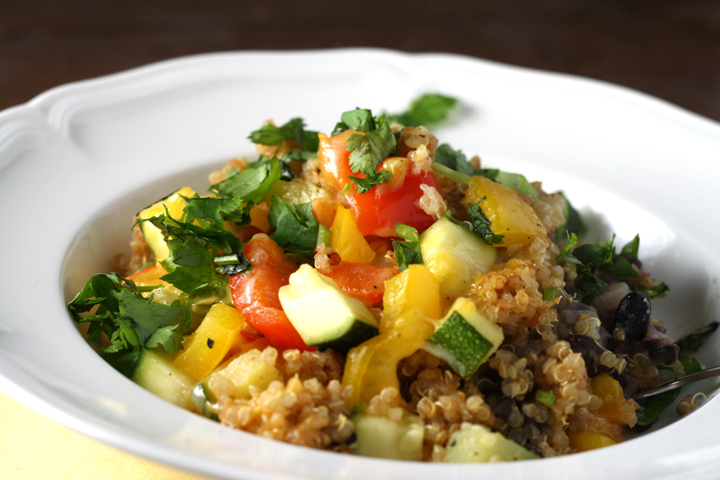 Anyway, I added zucchini to this because it's in season and just seems like it belongs. I went light on the cheese on top because I ran out, but feel free to make it as cheesy as you'd like. It's delicious topped with salsa and sour cream and served with some tortilla chips!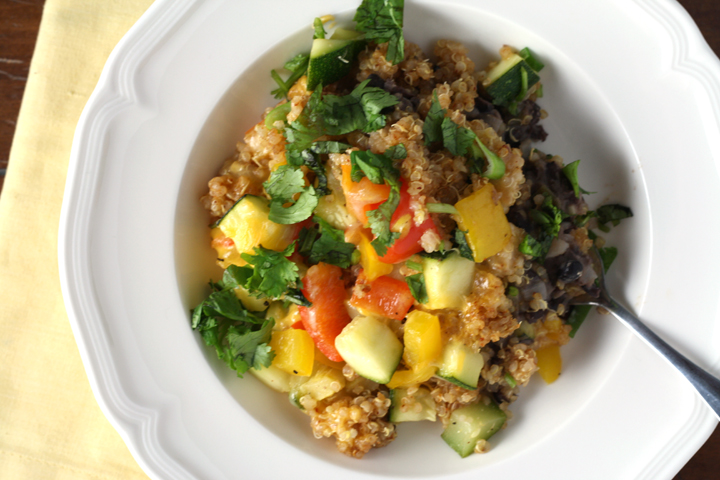 Southwestern Quinoa Veggie Casserole
Adapted from Pinch of Yum

Serves 5-7
3 large cloves garlic, minced
1 onion, diced
1 4-oz. can diced green chiles (in the mexican section of the grocery store)
2 Tbsp oil, divided
4½ cups canned black beans, rinsed
1 cup chicken/veggie broth
3 cups cooked quinoa
½ teaspoon cayenne pepper
1 teaspoon chili powder
1 teaspoon cumin
2 bell peppers, diced
1 very lg (or 1 med, 1 small) zucchini, diced
garlic powder, salt and pepper
1¼ cup shredded Mexican cheese
diced green onions
1/2 cup fresh cilantro, chopped
sour cream, salsa, tortilla chips- optional
Preheat oven to 375. Grease a 9×13 pan.
Heat 1 Tbsp oil in a large skillet over medium-high heat. Add the onion, cooking several minutes until it begins to soften. Add garlic and cook 1 min. Add chiles and cook another minute.
Stir in broth and black beans. Bring mixture to a boil and cook for 5 minutes. Mash beans to desired consistency. The mixture should be thick, not watery. If you still have a lot of moisture, let it cook out by keeping it on the heat for another few minutes. Taste and season with salt.
Spread bean mixture in the bottom of the prepared casserole dish.
In same skillet over medium high heat, toss the cooked quinoa with the cayenne, chili powder, cumin, and salt for 1-2 minutes. Taste and season with salt. Spread on top of bean mixture in casserole dish.
If bottom of pan is coated with quinoa residue, add a little hot water and let it sit one minute, then scrape the bottom and it should easily come off. Pour out.  It's ok if there's still some a little stuff stuck to the sides/bottom
Add the remaining Tbsp of oil to the pan over medium high heat. Add the diced peppers and zucchini. Add a some garlic powder and salt to taste. Cook about 10 minutes until a little softer than al dente in texture. You don't want them mushy as they will continue to cook in oven.
Spread minxture over quinoa in pan, trying not to take any liquid that came out during cooking. Sprinkle cheese on top.
Cover with foil and bake for 15 minutes. Remove foil and bake for another 10 minutes, or until the top layer of cheese is golden and bubbly. Sprinkle with green onions and cilantro and serve immediately.
Serve with sour cream, salsa and tortilla chips if you'd like.