Hi, I'm Amy. I'm a 30 something year-old living in the suburbs of NJ with with my mischievous but adorable cat, L.C. (she was not named after Lauren on the Hills!…it stands for Lucky Charm), my boyfriend, fiancé husband, Nate and now our baby boy, Berkeley (born in 2014)!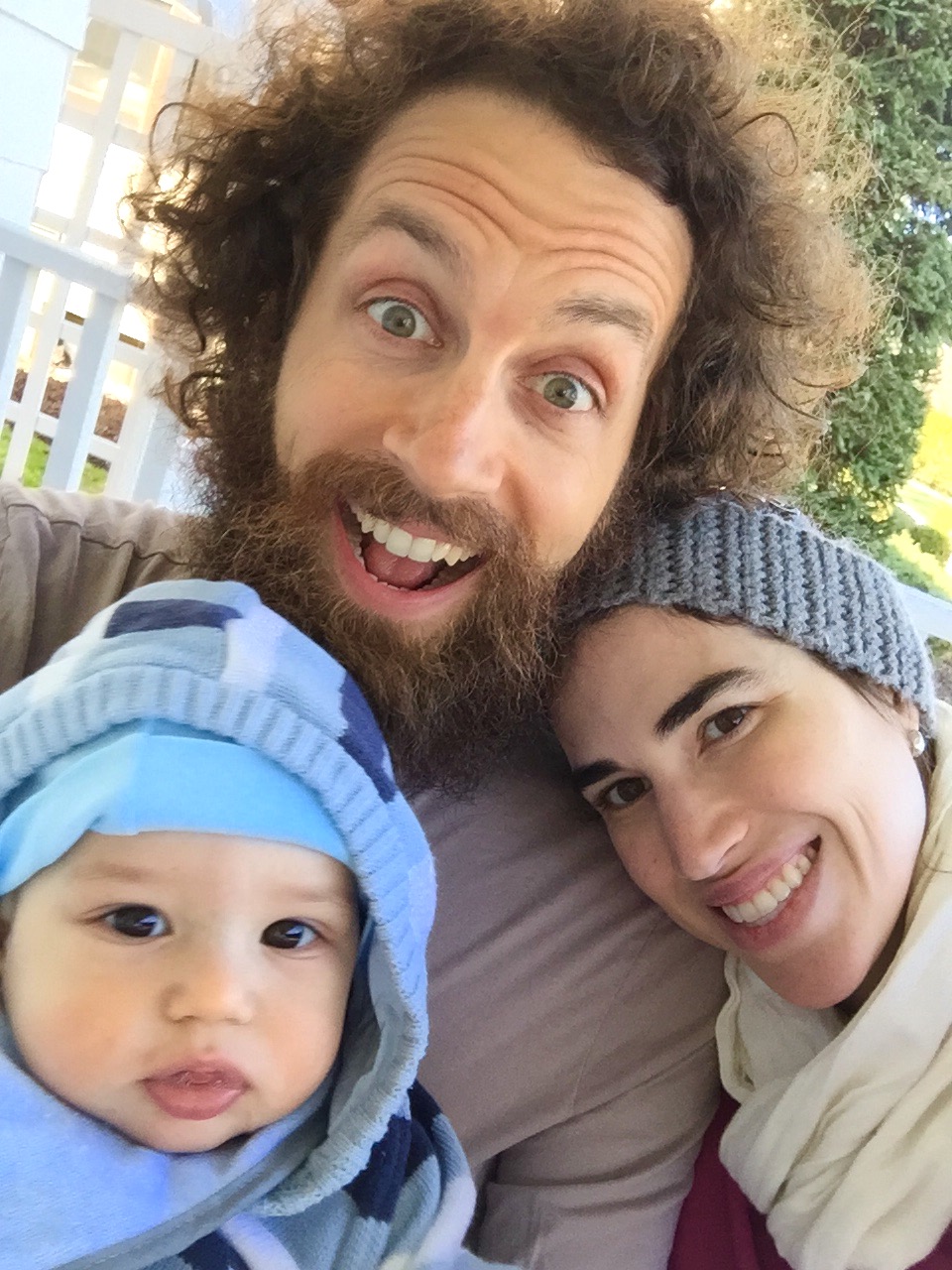 I started this blog back when I was a family of two (just me and my cat), living on the Upper East Side of Manhattan. It began as a way to keep track of my favorite recipes, but since moving to NJ and becoming a mom, it has turned into more of a life/pregnancy/parent blog with some food thrown in. Last year we bought, gutted and renovated a house that now has an amazing kitchen! You can find some of my reno updates on the blog (check out my the Life&Crafts tab above) and I really need to put up finished pics. Hopefully the food will be making a comeback when my baby learns how to nap better!
I first started including more than just food posts when I got married back in October 2012. You can find info about my wedding and some of the projects I completed for it in the Life&Crafts tab above :)
I used to cook dinner almost every night for my husband, Nate, and bake him yummy, fattening desserts (when I had time, pre baby!). Like most boys, he can eat whatever he wants (though this could be in part due to the fact that he runs marathons) and I love that I can sample new recipes and then give them to him so I don't end up eating them :)
Unfortunately Nate is a picky eater (though he'll deny it), so there are a lot of foods you won't find on this blog because he doesn't like them- namely pork, beef, shrimp, cauliflower (though I have made a few cauliflower things on here and ate them myself!), peas, and the list goes on.
I like to think i manage to still cook up a variety of tasty meals though. Because of Nate's eating habits, I tend to cook a lot of vegetarian meals, which is just fine by me. I think that even if you're a meat-lover, you'll enjoy my recipes. I happen to love beef and other meats though I obviously don't eat them as often anymore.
You might be wondering why I have an elephant as my logo. I'm not sure where it came from, but somehow elephants became a joke between my husband and me. Plus elephants are adorable…and I made it pink! I mean seriously, do you have a better idea for a mascot?
Also, I used to feel like an elephant in my NYC kitchen. It's was small that every time I moved I bumped into something, knocked something over, or spilled stuff all over the floor.
I've become addicted to reading both food and healthy living blogs! I love seeing pictures of what people cook/eat and hearing about their lives. I enjoy how they tell so much that I feel as if I really know them (should I be admitting that?).
I'm also an even bigger fan of DIY blogs. I can't wait to do all kinds of projects on our house.
I like to get creative outside the kitchen too. Although I don't do it often, I love to draw/paint/crochet, and all sorts of other things. From time to time I may post about that too. You can find info about my pet portrait business on the tab at the top of the page.
I hope you enjoy my blog!