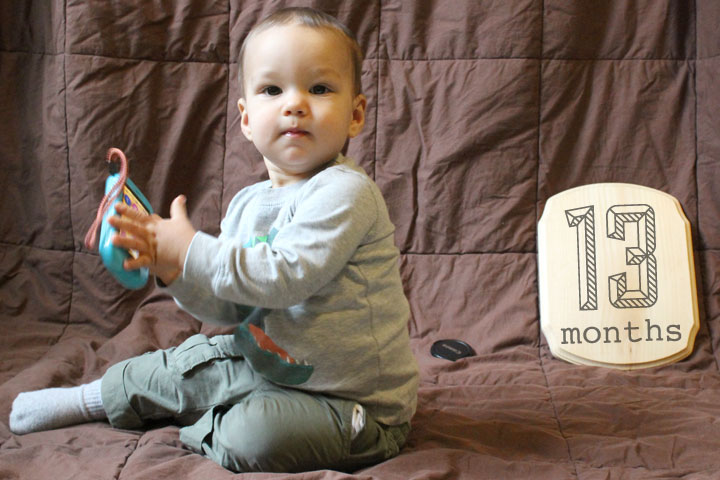 In order to play catchup, I'm combining months 13 and 14, so be prepared for picture overload!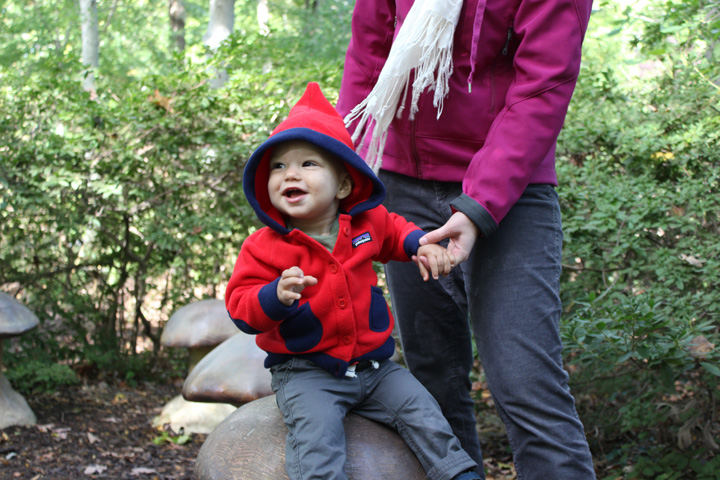 Some fun things Berkeley did during his 13th month:
Picked up fake fuzz from carpet and pretended to eat it (i think because when he picked up a real piece we told him not to eat it, so of course he wanted to defy us) and other similar things he knows we don't want him to do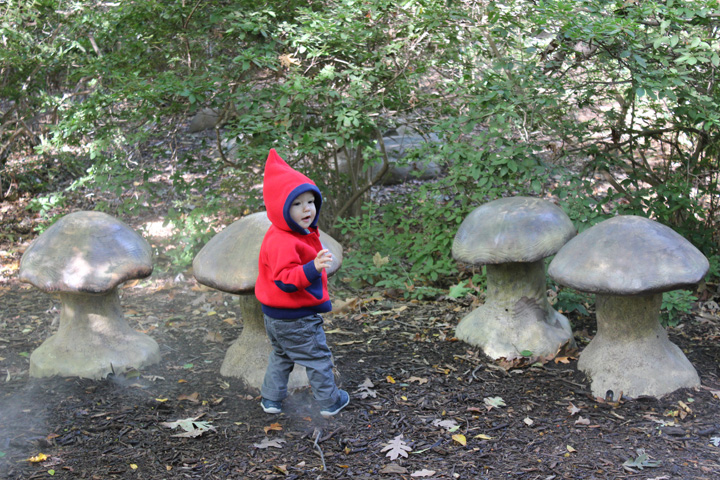 Gave kisses (i.e. stuck out his tongue and touched it to the object of his affection)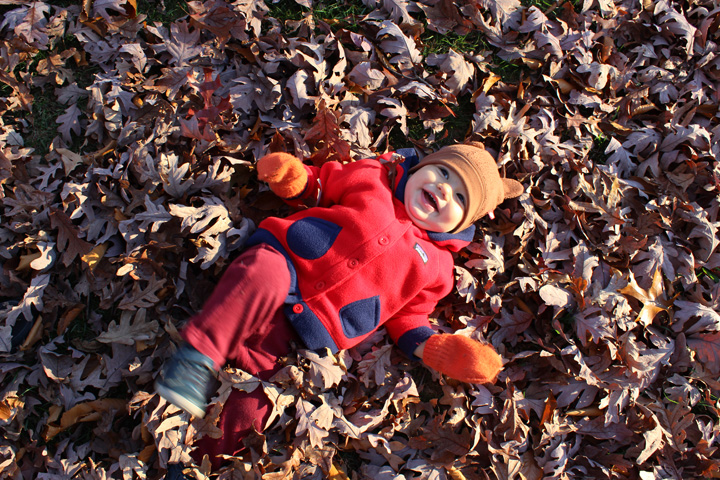 Stayed still a little more and will sit in your lap
Used his snack cup (while spilling cheerios everywhere)
Made his version of animal sounds (gurgles for growl, ah ah for monkey, mmmm for cow, oof (i.e. "woof") for pretty much all other animals
He whined MA MA when anything made him upset, though I don't actually think he knows I'M mama.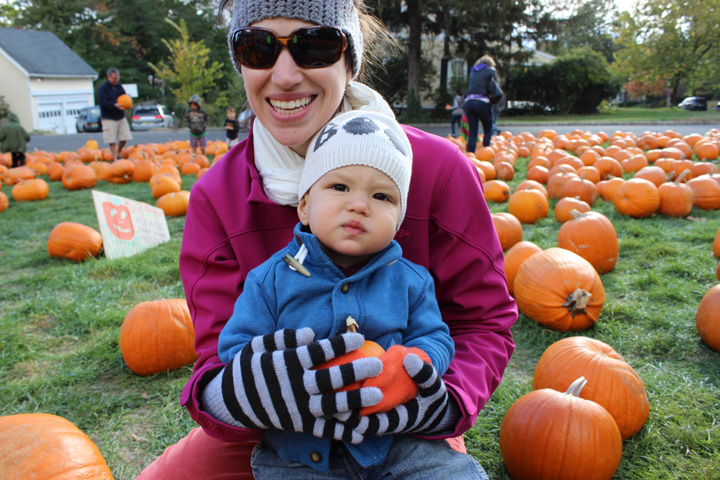 Said his first real word "Bamba" which is his favorite snack food.
Signed "all done" when was not all done, just so we give him Bamba (see above).
Developed a love of squirrels and insisted on chasing them.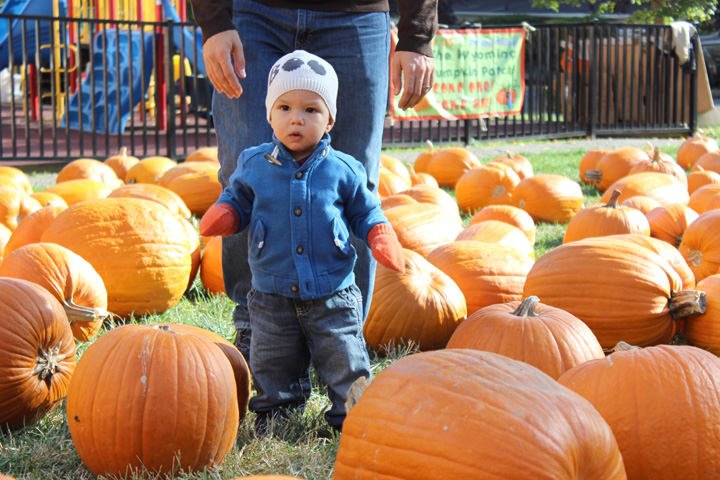 Got bit by LC for smacking her in the face (but thank goodness he still loves her)
Learned to appreciated standing on the couch and looking out the front window at the neighborhood happenings.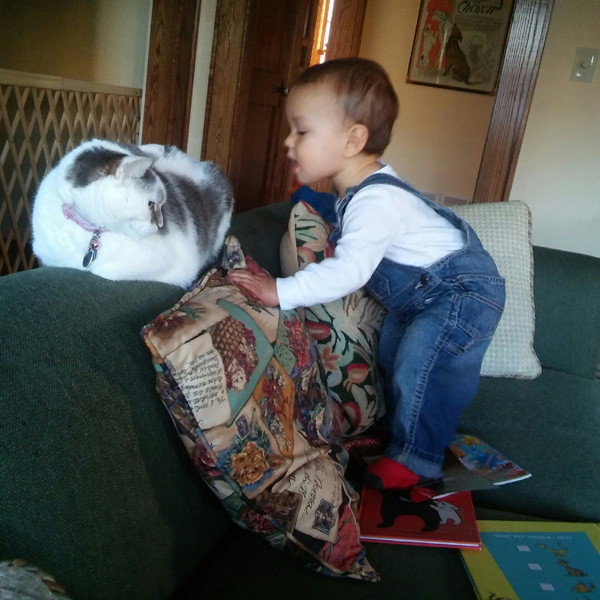 Ate a ton of food and signed that he wants to eat even if he just finished eating.
Walked much more sturdy and quickly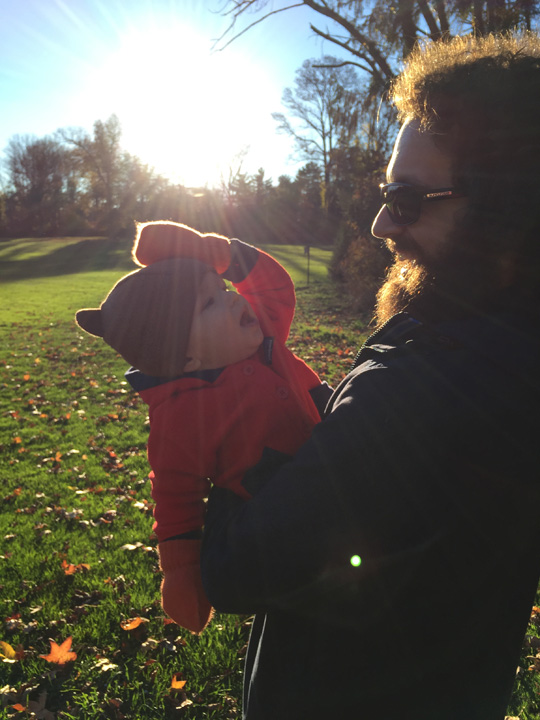 Loved finding anything heavy he could lift and carried it around (that boy is strong!)
Pushed his toy ride-on train all around the house instead of riding on it (he only figured out how to go backwards while riding it so far)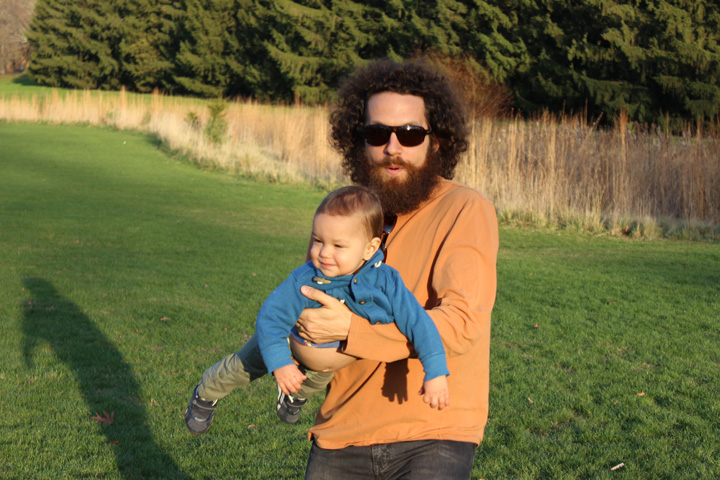 Immitated actions we do with sound effects (yawning, saying aaaah after taking a sip of water, saying mmmm after eating a bite of food)
and MOST IMPORTANTLY, we got rid of bottles!!!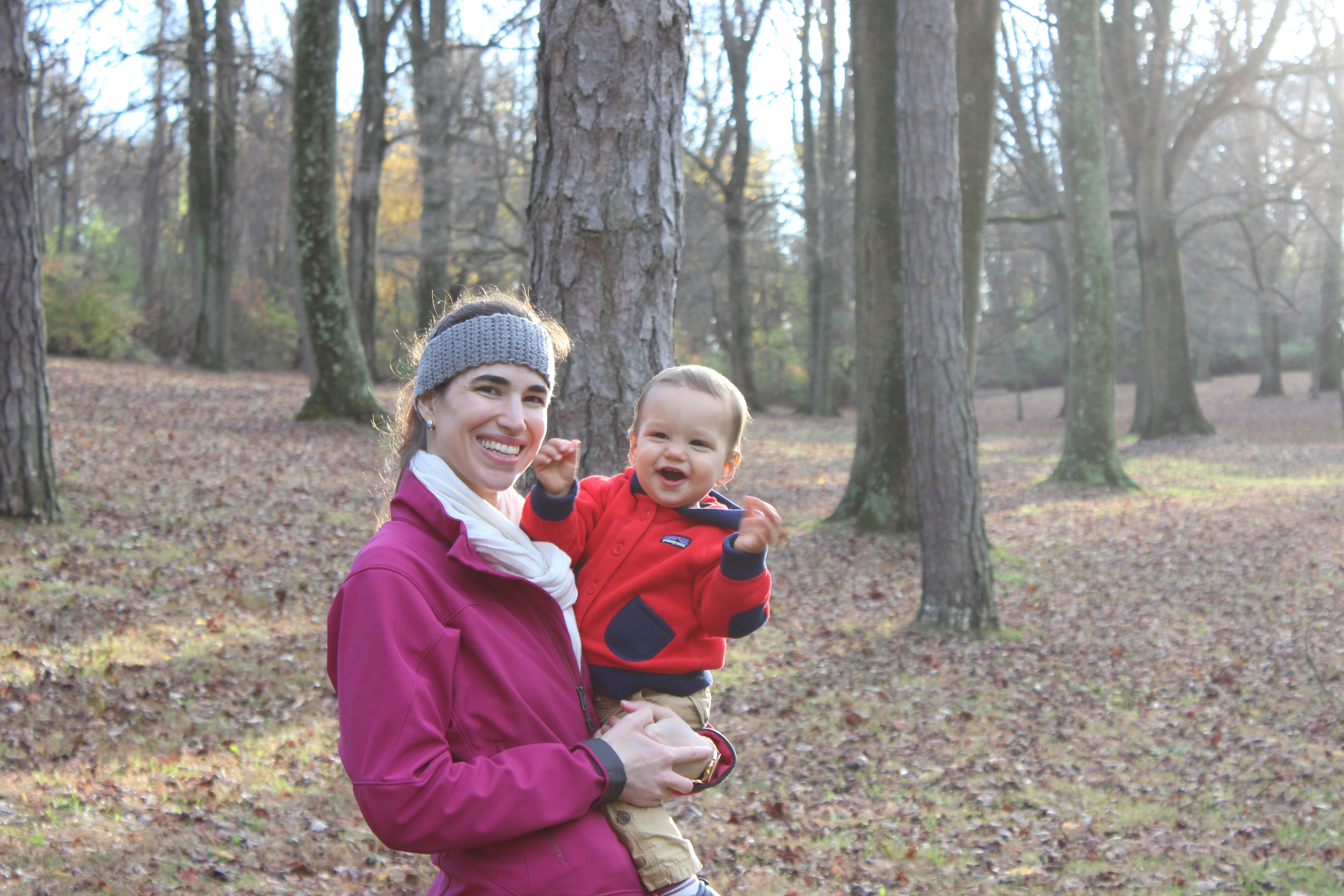 He definitely started to understand more. Apparently our nanny had taken him to the park and there were other kids their with their moms and the moms announced it was snack time, and Berkeley went running over :)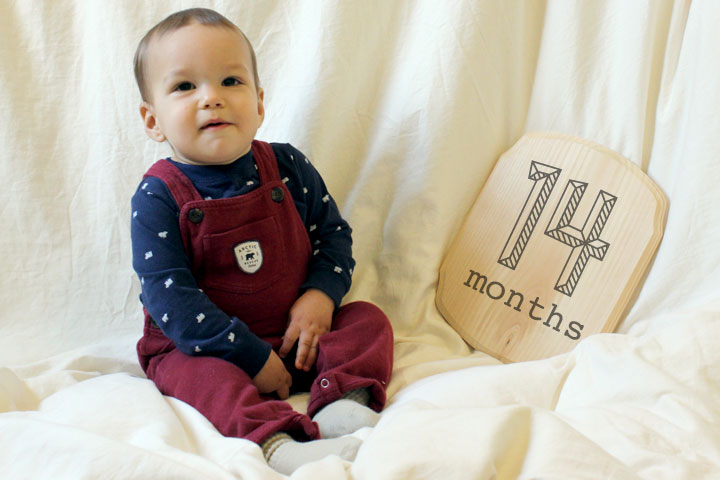 Some fun things Berkeley did during his 14th month:
Started "dancing" by standing in one place and stomping feet and twirling around.
Went trick-or-treating! (he insisted on holding onto each piece of candy he got until I forced it out of his hand at the next house)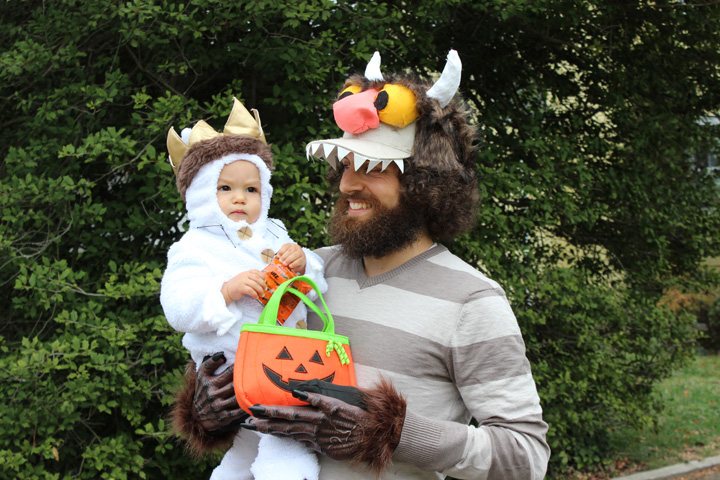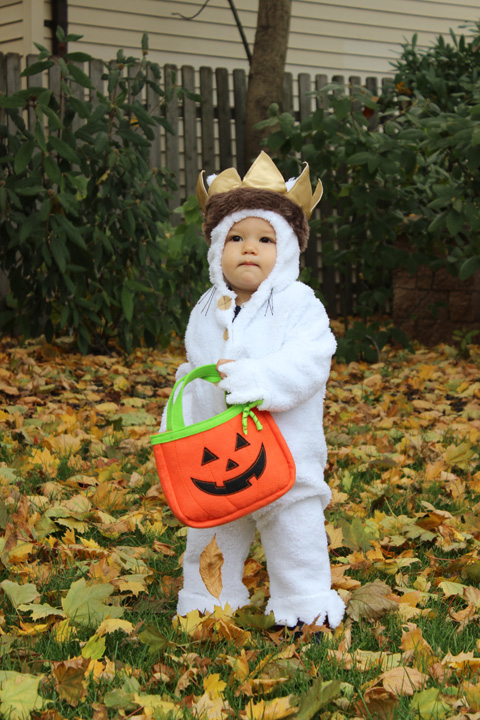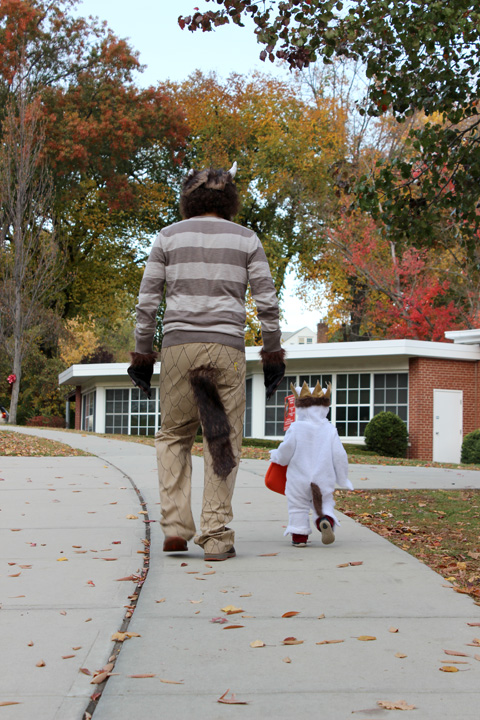 Blew kisses…sort of
Nodded "yes" (finally!)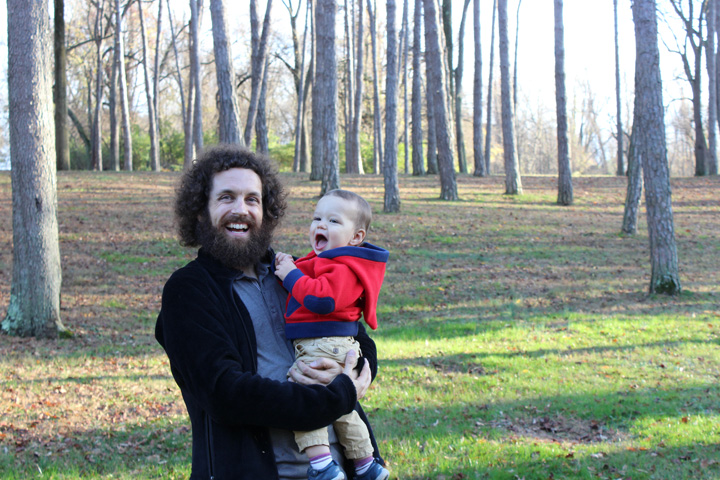 Went on his first long distance trip with a hotel stay! Nate ran the Richmond marathon.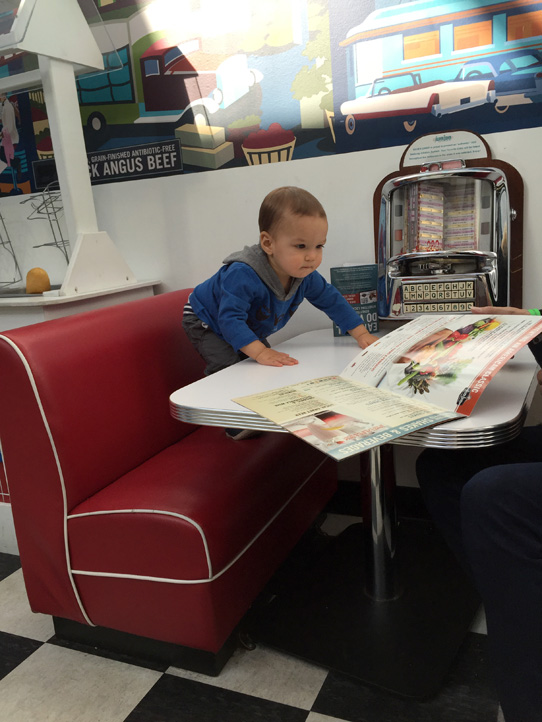 Ate out at a restaurant (when we were in Richmond)
Learned to sign "cheerio" after i decided to make an O shape with my hand to refer to them. I made this mistake of looking thru the "O" so now he always puts the O shape to his eyeball, haha.
Followed directions better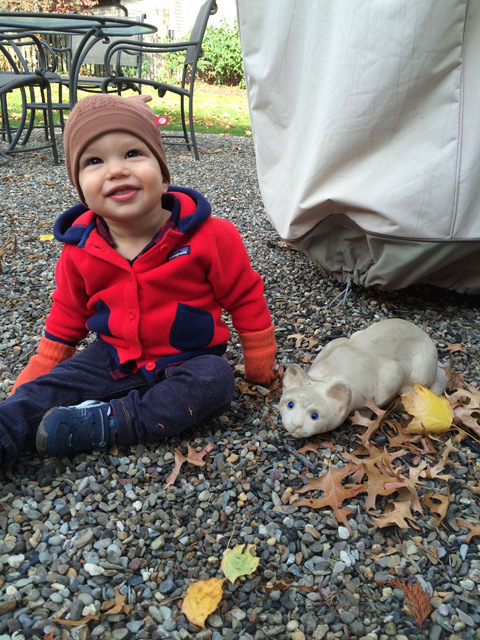 Tried to say banana
Started signing "eat" for pretty much everything he wants to do. We're a little confused what he's trying to say.
Loved touching/looking for bellybuttons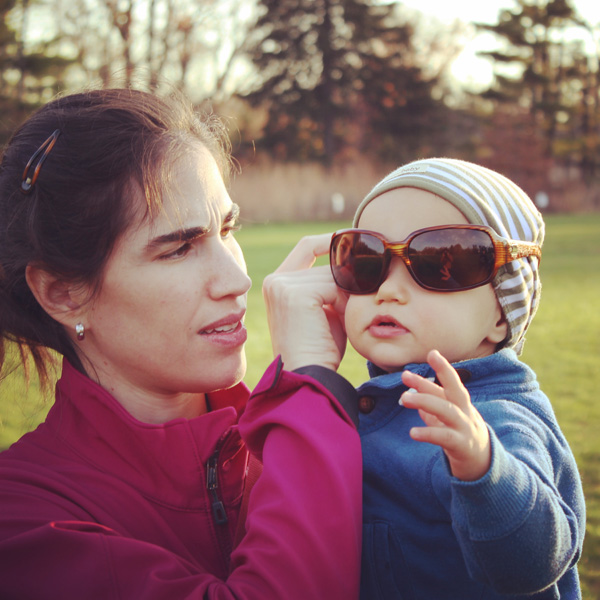 Did a weird winking thing while trying to immitate me raising one eyebrow. It's SO CUTE. Now he does it when we say "eye" or "wink." He winks at everthing! haha
Said "Bob" to refer to his many Spongebob dolls, but also everything else he points to.
Learned to sign "outside"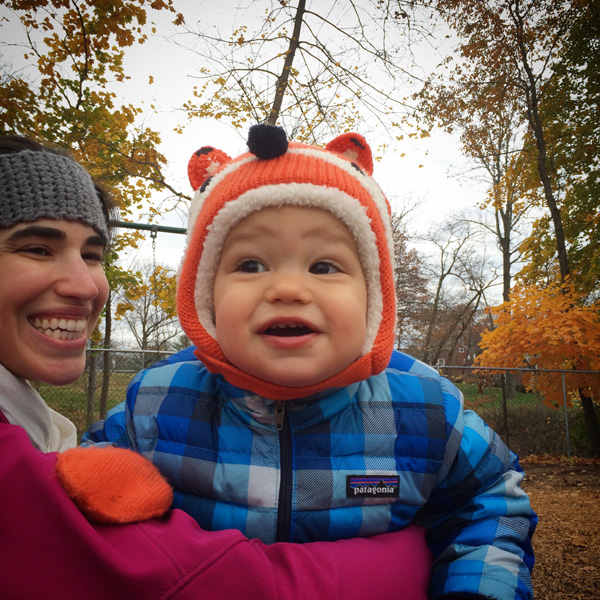 Boycotted his morning naps on more than one occassion. Thought it might be because he was starting to phase out morning naps, but it might just be because we had family visiting for almost 2 weeks and he was all excited.
Stats: no weight/heigh measurements taken, Size 3 Pampers Swaddlers diapers (Size 4 Huggies Overnite with a booster pad for nighttime)
Teeth: 4 on top and 4 on bottom (where are you, Molars?!)
Likes:
Moving nonstop, trying to talk, using sign language to communicate, eating
Schedule:
between 5-6 am: wake up. I don't go get him until 6am though.
6:30 am: breakfast- baby oatmeal (made with milk and prune juice), fruit, waffle/pancake, etc
8 am: 1 hr-1.5 hr nap
9:30 am: wake up (if still sleeping) and have a snack (some cheese and fruit, etc)
11:45: lunch (usually some protein, some fat, some veggies/carbs/fruit)
12:30: 1 hr-1.5 hr nap. He has boycotted this several times due to teething i think.
1:30-2:15ish (when he wakes): snack, same type as morning snack
3-4:30ish- dinner (sometimes our leftovers, or some veggies and mini homemade meatballs, etc)
Bathtime (45 min before bed)
5-6:30ish (3.5-4 hrs after waking from second nap): bedtime! He's had a 6-6:15ish bedtime several times and if I rush home I can see him for a bit. He's always SO surprised and happy to see me :)