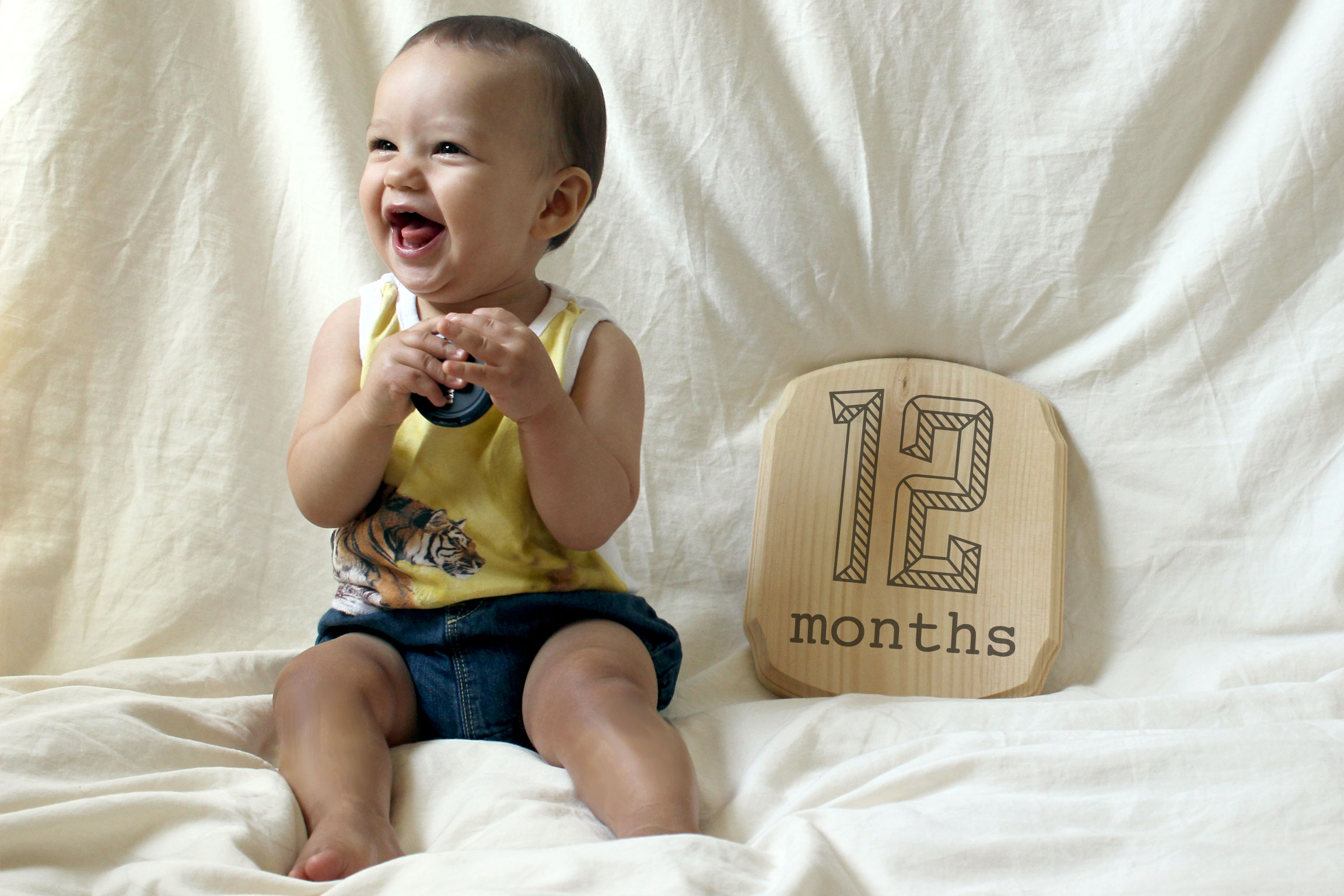 As usual, I'm really behind on this update. Little Berkeley is no longer a baby, and is officially a Toddler (tho really, who makes those rules?).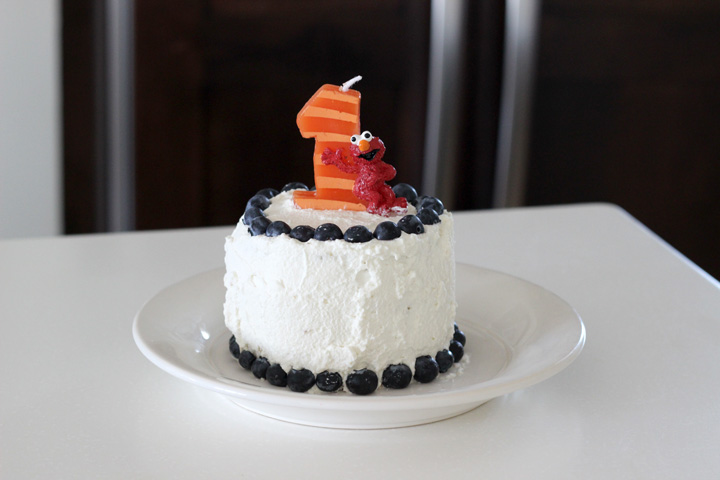 For his first birthday, we were down at my parents' shore house. I don't really give him much sugar, so I used my mom's recipe for Apple Zucchini Muffins (i need to share that, btw), baked it into cake pans and then just cut it out with a bowl to make small circles. The frosting is just whipped cream with a little maple syrup and vanilla. And of course, blueberries to garnish (Berkeley's favorite fruit!)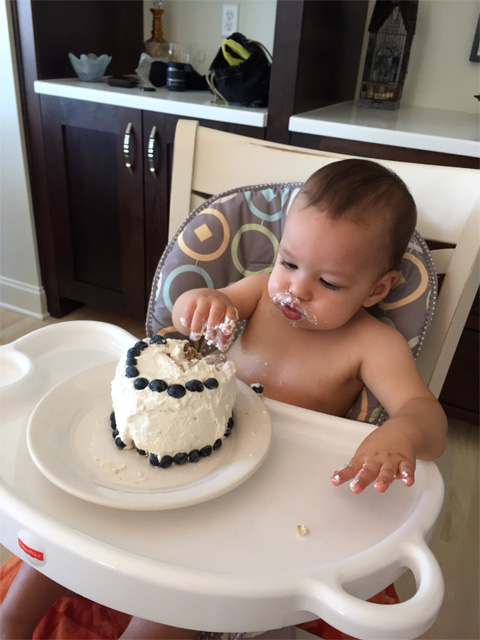 My little toddler is definitely toddling, and with his first pair of shoes (!) he's pretty fast outside. Our nanny says that when she takes him to the park, he runs around nonstop. Indoors he's still always on the go as well, walking between the living room and dining-room-turned-playroom with his little water cup in hand. He also decided he likes to go into the kitchen and open a few cabinets and drawers…one in particular has spatulas, etc. in it and he carries them around.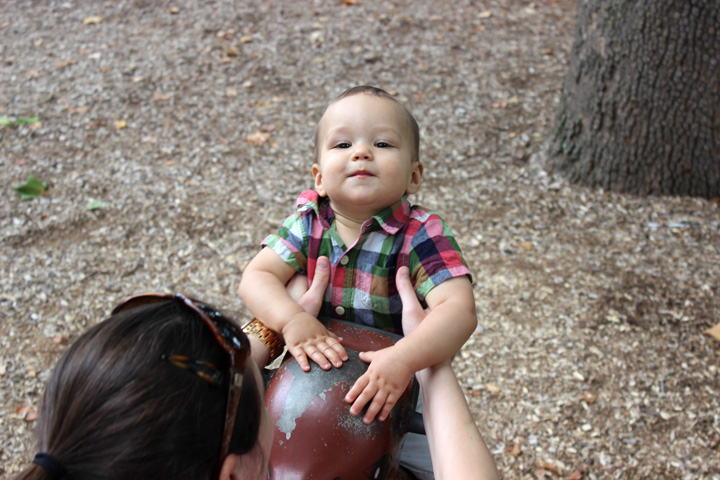 I mentioned before that he was saying "uh-oh" tho not consistently. But the day after he turned one he started saying mama! He says it really clearly and I love hearing his little voice :) He doesn't necessarily know what he's saying, though. He also started saying baba a day or two after that. Now he says yaya and wawa, but again just as sounds.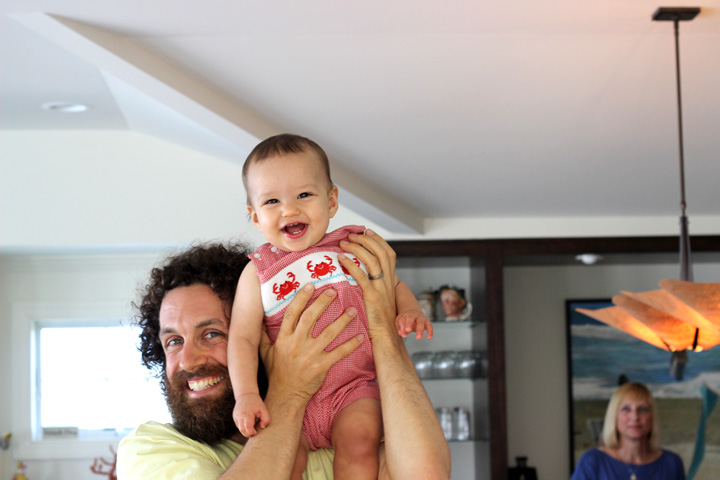 He may not be talking much, but he's understanding a ton more! When i say bird, he points up at his bird mobile (i didn't even know he knew what a bird was!), he'll bring you a book if you ask, and understands some other basic commands. It's so fun to see him understanding things :) He also pulls on your hand to take you somewhere…so cute!!
He LOVES to wave at everyone and everything. It's so funny because when it first started I was pushing him in teh stroller and kept seeing people waving at him, and i was like…what the heck? Then I realized they were waving BACk at him, haha. And it's like a real wave with his hand now, not a whole-arm movement like before. He can also really clap now, as opposed to putting his partially closed hands together.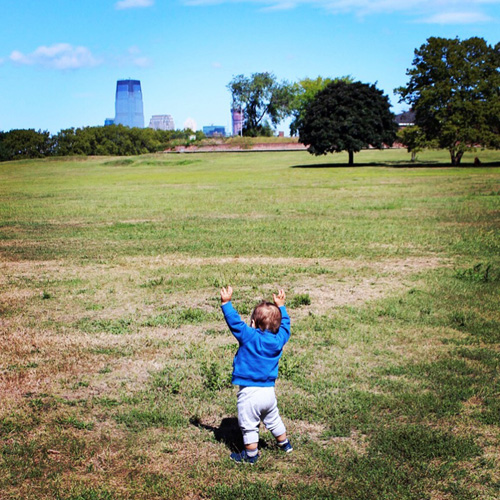 He does this game now where he runs over to his crib and hides behind it (it's about 1 ft away from the wall) and then we say "where's berkeley???" and he pokes his head out and laughs hysterically and runs towards us. Repeat to infinity. He does this same game whenever you tell him not to do something…he'll pretend he's about to do it and when you say "noooo," he laughs hysterically and runs away. Something tells me this boy is gonna be t.r.o.u.b.l.e.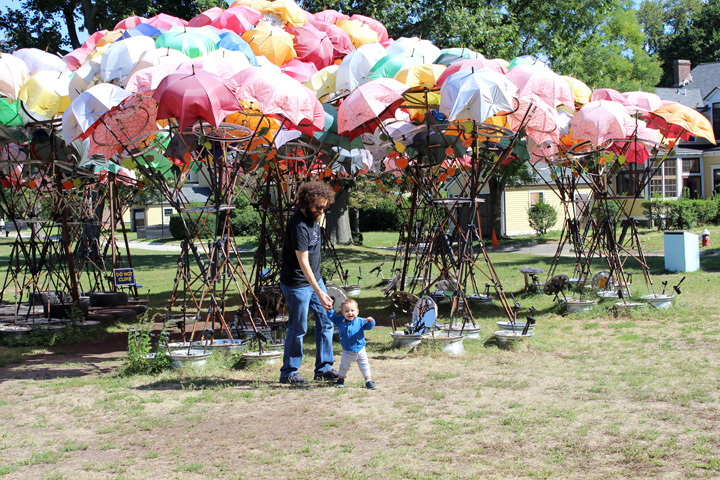 He actually gives kisses now when asked, although he really just sticks his tongue out and touches it to your face. He's also become more gentle with LC and has redeveloped a love/interest in her, although we still have to get him to pet her side instead of her face.
I thought Berkeley was having separation anxiety before, but it was nothing compared to this month. He cries whenever I leave for work (like full blown tears) and pretty much whenever I leave the room. It makes me so sad. For a week or two he would cry when his nanny showed up because he knew I was leaving.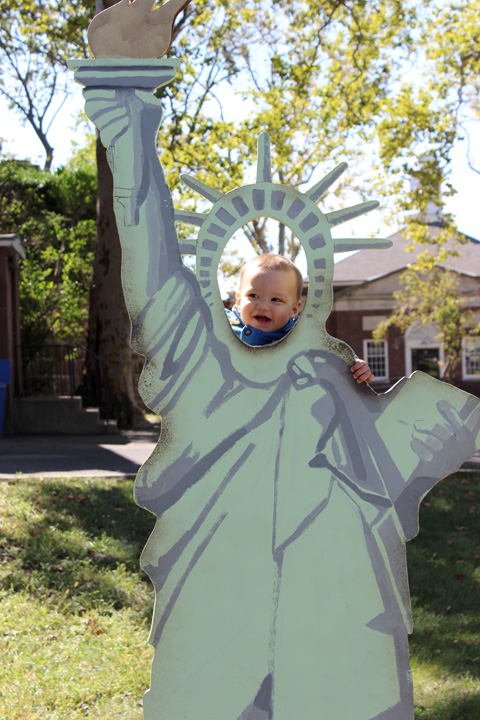 Berkeley is usually a really happy, easy-going boy, but he started to get really cranky. On the weekend he had his last swim class for the season, he cried during the class and I ended up having to leave. Then he bawled while getting his new pair of shoes (I don't think he liked the strange man touching his feet). I think maybe he's teething?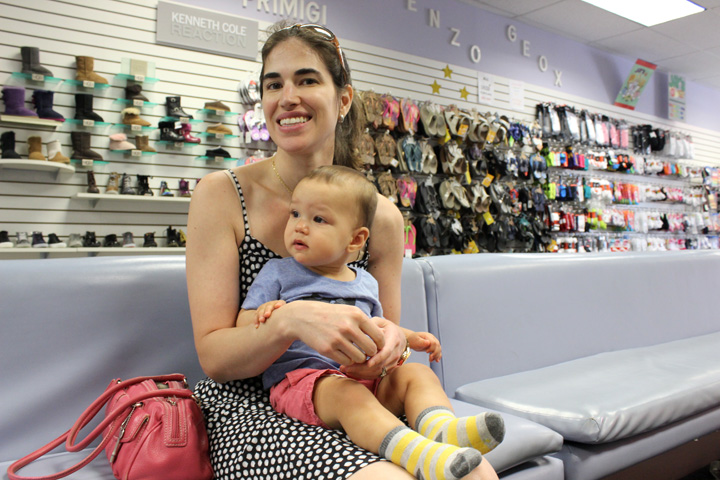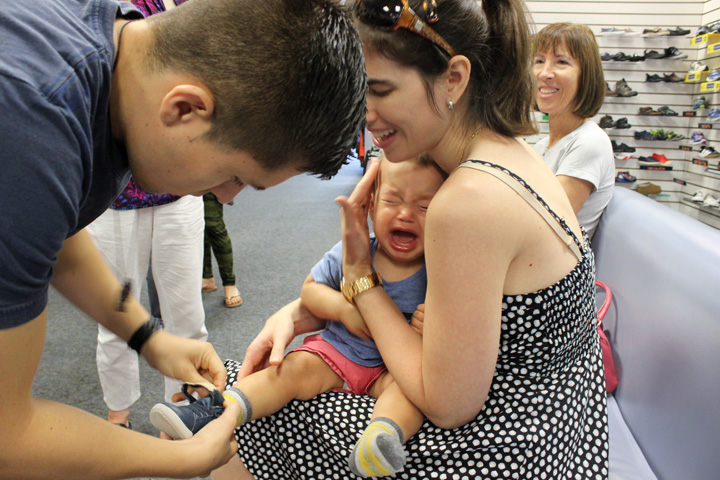 I talked to the lady we used for Sleep Consulting due to his bad second nap, and she got him on a nap schedule. He usually takes two 1-1.5 hr naps, which isn't bad.
Along with the new schedule, we've begun weaning from bottles. This was actually a blessing since it is SO hard to get that boy to sit still for a bottle. It was becoming a fight for every one but the morning one. I'd have to simultaneously hold the bottle while rotating thru toys/books with the other hand to keep him occupied and sitting still.
Since he never sits still and is now walking, we like to take him out onto the sidewalk and let him stroll on his own (under very careful supervision, obv). He loves it.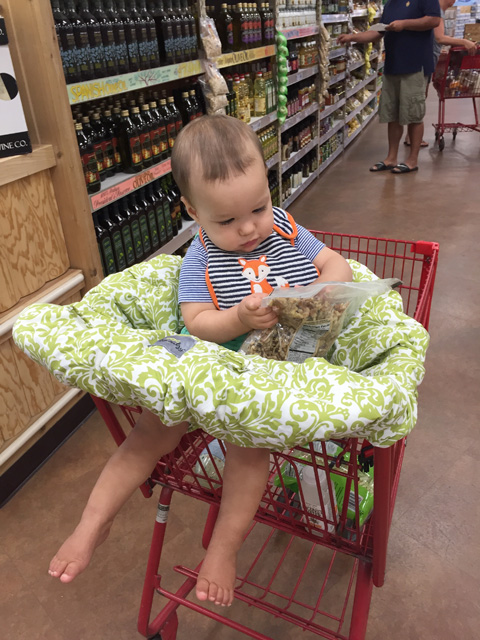 Stats: 22 lb 5 oz, Size 3 Pampers Swaddlers diapers (Size 4 Huggies Overnite with a booster pad for nighttime)
Teeth: 4 on top and 4 on bottom.

Likes:
Walking!, drinking water from his straw cup,babbling, climing on his chair and getting books from his bookshelf, hiding behind his crib, NOT SITTING STILL, woofing at any animal, waving at anything and anyone.
Dislikes:
Bottles, mama and papa leaving for work, falling when he walks, the shoe store salesman.
Schedule (same as 11 months):
between 5-6 am: wake up. I don't go get him until 6am though.
6:15 am: 6 oz bottle of formula followed by baby oatmeal (made with half prune juice/water) and some fruit pieces
8 am: 1 hr-1.5 hr nap
9:30 am: wake up (if still sleeping) and have a snack (some cheese and fruit, etc)
12:00: lunch (usually some protein, some fat, some veggies/carbs/fruit)
12:30: 1 hr-1.5 hr nap. He has boycotted this several times due to teething i think.
1:30-2:15ish (when he wakes): 6 oz bottle of formula
3-4:30ish- more solids (technically his dinner since he goes to bed so early). I usually make this 1.5 hrs before his bedtime bottle.
Bathtime
4:30-5:30ish (1/2 hr before bedtime): 7 oz bottle of formula
5-6:30ish (4 hrs after waking from second nap): bedtime! He's had a 6-6:15ish bedtime several times and if I rush home I can see him for a bit. He's always SO surprised and happy to see me :)