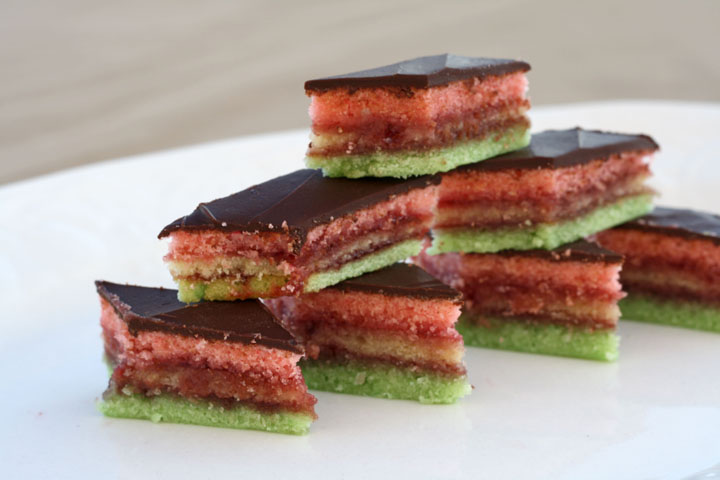 I don't know if you guys remember, but about a year ago, Nate's family friend Henny passed away unexpectedly. It's been weird trying to come to terms with the fact that we won't ever see him again. We didn't see him on a regular basis, so it didn't sink in right away. He used to invite us to his Brooklyn apartment for delicious home-cooked meals every few months so when we hadn't been there in a while, it hit us that we'd never go there again.
Aside from Henny's dinner parties, the one tradition we shared was including him in Nate's mom's Christmas dinner. I'm not sure when this started as it was before I entered the picture, but he always played a part at Christmas. Henny was Jewish so he didn't have his own Christmas to celebrate and since Nate's Christmas is just his immediate family, another guest was always welcome.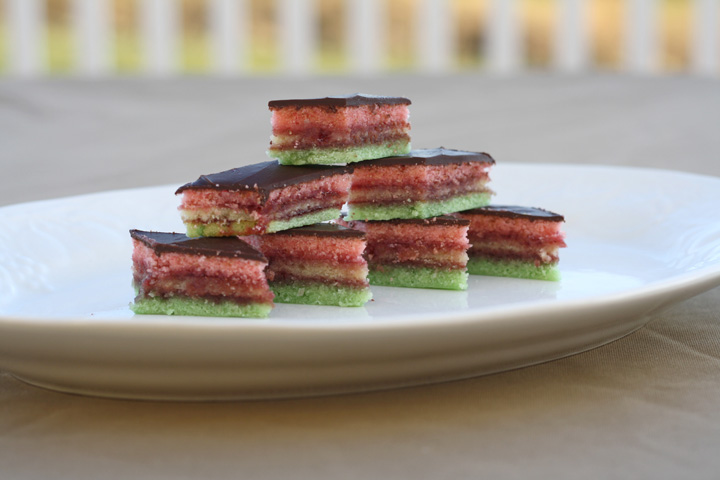 Henny was in charge of cooking the main course, beef and he also brought dessert. This usually consisted of some sort of chocolate cake and his famous rainbow cookies! He used to only make these rainbow cookies at Christmas and we always looked forward to them. He always made enough for us to take leftovers home with us since Nate loves them, and they're one of my favorites too.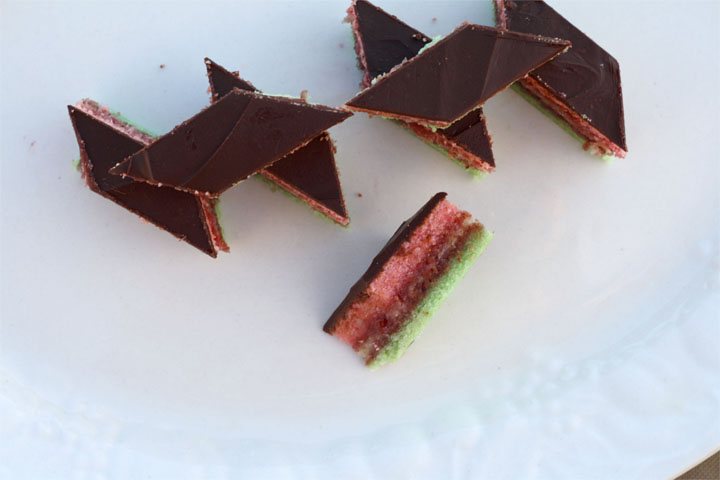 When Christmas was approaching this past year we already knew it was going to be different since Henny wouldn't be there. Rather than trying to recreate the past and have a crucial part absent, we decided to revamp it. Since none of us actually liked eating beef (we never told Henny this), we decided to go with a vegetarian menu with plenty of sides. Dessert was a Gingerbread Cake with Cream Cheese Frosting (recipe coming soon). But the one tradition we couldn't omit was Henny's Rainbow Cookies- it just wouldn't be Christmas without them.
We emailed Henny's girlfriend and after some searching through his old recipe collection, she sent us the recipe she thought was the one he used. It was a recipe from a 1999 edition of Gourmet magazine and I followed it to a T. The cookies came out exactly like Henny's and I know he would be proud. I guess he really was there with us this year in spirit :)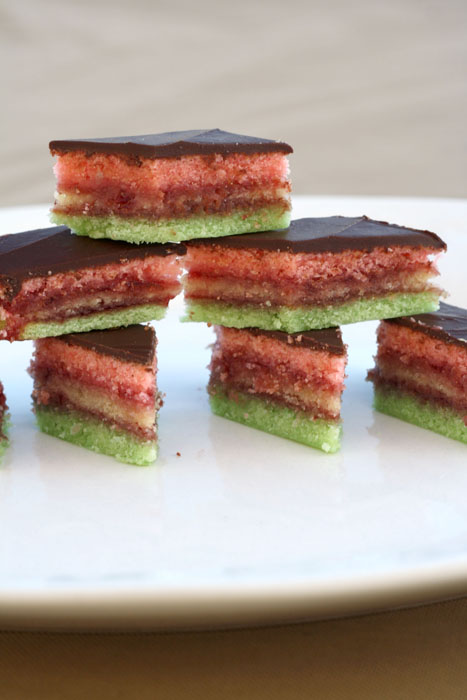 Since I didn't change a thing, you can find the recipe online here. I just have a few helpful notes:
Don't worry about having the right size pans. These cookies don't spread at all so you can just line with parchment and draw on the parchment so you know where to spread the batter to.
Use a small offset spatula to spread. It will be really hard to spread it since it's so thin but just do the best you can.
Wait to trim the cookies until after you've assembled the layers with the jam and they've set in the refrigerator. I didn't do this and the layers shifted so I ended up having to trim then twice. Not a big deal but just figured I'd mention it.