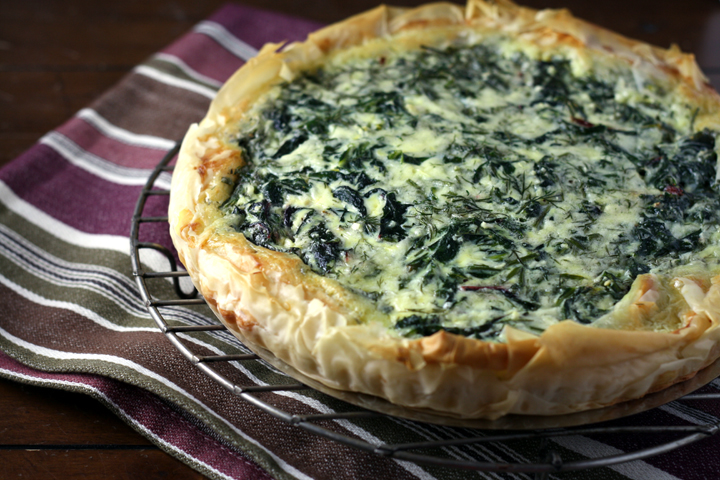 I forgot to tell you guys last week, but Nate actually has never seen the house we bought. It all happened so quickly. After our offer got accepted, I asked him to come to the inspection with me figuring he'd want to see it, but when he found out it would take a couple hours, he said "no, thank you." Can you believe that!? Such a guy thing to do. He kind of doesn't want to see it til the renovations are all done, but I don't think I'm going to allow that.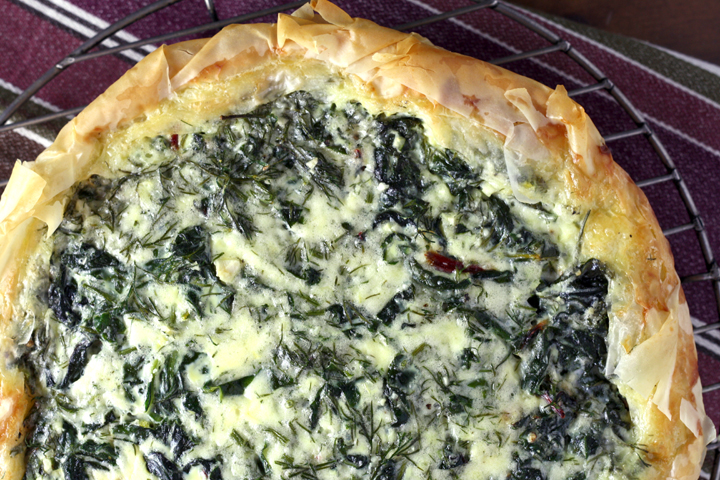 In the meantime, our inspector never tested for lead, and the more I'm reading up on it, the more freaked out I am. Apparently it's pretty much ok if you just paint over it and there are no areas of chipping paint. But if you're planning to do renovations, like we are, the lead dust can get into the air and you have to hire a contractor that's certified in dealing with that. I'm getting slightly paranoid now so I think I'm going to call in someone to test so we can take any necessary precautions.
I read that most homes built before 1960 are pretty much guaranteed to contain heavily leaded paint. This house was built in 1920 something so I'd say there's a very good chance it has lead paint. Have any of you ever had to deal with this? What did you do?
Oh, and don't worry, pics of the house will come soon! I'm going to try to do a drive-by this wknd and snap a pic :)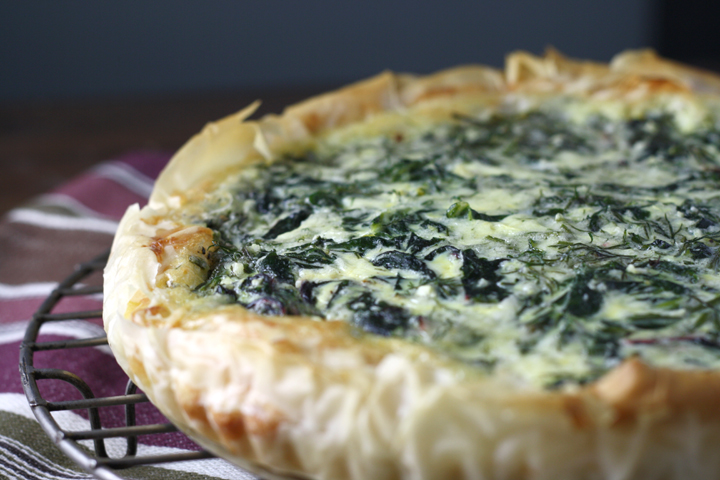 On another note, you know how I said I walk by the Today Show every morning? Well today I was walking by and I saw the tv screens outside showing it live, and you couldTOTALLY see me on the screen! So if you watch the Today Show (Shannon, i'm talking to you!!), watch around 8:10 every morning. I'm usually holding a pink/red bag. You can only see me on days they sit with their backs to the window. Let me know if you see me! (ok ok, i know i'm such a dork)
So I made this recipe a few weeks ago. It was really tasty, almost like a Spanakopita but in a pie. You could easily sub some other green (kale, spinach, etc) for the chard. It comes together pretty quickly because you use premade phyllo dough.
I had seen my mom work with phyllo when I was younger, and I remember she always said you had to work quickly because it dries out. She was SO right. It was a pain to work with but luckily this pie is supposed to have a rustic look so it was fine in the end.
I served this as dinner but honestly, it should really be an appetizer or side dish. It wasn't filling at all. Nate and I ended up eating it in like 2 sittings.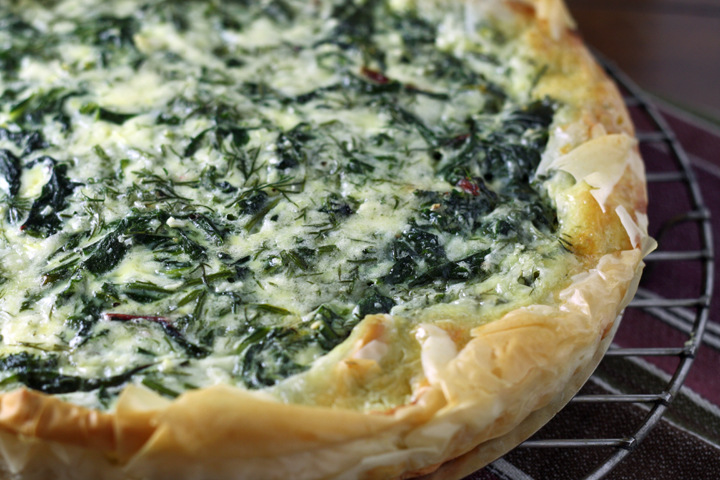 Goat Cheese, Chard and Herb Pie in a Phyllo Crust
From the NY Times
Serves 6-8 as a side-dish
1 generous bunch Swiss chard (about 3/4 pound), stemmed and washed
Salt to taste
8 sheets phyllo (4 ounces)
3 eggs
6 ounces goat cheese (I used 4 oz goat cheese and the rest feta because that's what i had)
3/4 cup low-fat milk
2 garlic cloves, pureed or put through a press
1/2 cup chopped fresh herbs, such as parsley, dill, chives, tarragon, marjoram (I used dill which was great!)
Salt and freshly ground pepper
2 tablespoons extra virgin olive oil, or 1 tablespoon olive oil and 1 tablespoon melted unsalted butter
Bring a large pot of water to a boil while you stem and wash the Swiss chard. If the stems are wide and meaty set them aside for another purpose. If they are thin and sinewy, discard. When the water comes to a boil salt generously and add the chard leaves. Fill a bowl with cold water. Blanch the chard for 1 minute, just until tender, and transfer to the bowl of cold water. Drain, take up the chard by the handful and squeeze out excess water. Chop medium-fine. You should have about 1 cup chopped cooked chard.
Preheat the oven to 350 degrees. Blend together the eggs and goat cheese, either in an electric mixer or in a food processor fitted with the steel blade. Add the milk and the garlic and blend until smooth. If using a processor, scrape into a bowl. Stir in the blanched chopped chard, the herbs, and salt and pepper to taste.
Brush a 9- or 10-inch tart pan or cake pan with olive oil and place on a baking sheet for easier handling. Open up the package of phyllo and unfold the sheets of dough. Remove 8 sheets of phyllo and fold the remaining dough back up. Wrap tightly in plastic, return to the box if you wish and either refrigerate or freeze. Lay a sheet of phyllo in the pan, tucking it into the seam of the pan, with the edges overhanging the rim. Brush it lightly with olive oil (or melted butter and oil) and turn the pan slightly, then place another sheet on top, positioning it so that the edges overlap another section of the pan's rim. Continue to layer in 6 more sheets of phyllo, brushing each one with oil – both the bottom and the sides and edges that overhang the pan — and staggering them so that the overhang on the rim of the pan is evenly distributed and covers the entire pan.
Pour the goat cheese and chard filling into the phyllo-lined pan, scraping all of it out of the bowl with a rubber spatula. Scrunch the overhanging phyllo in around the edges of the pan to form an attractive lip. Brush the scrunched rim with olive oil. Place in the oven and bake 40 minutes, until the filling is puffed, set and lightly colored on the surface. Remove from the heat (if it puffed up it will settle) and allow to sit for at least 10 minutes before cutting. Serve hot, warm or at room temperature.
Advance preparation: You can keep this in the refrigerator for a day or two but you will have to rewarm in a 300-degree oven to re-crisp the phyllo.
Nutritional information per serving (6 servings): 268 calories; 17 grams fat; 8 grams saturated fat; 1 gram polyunsaturated fat; 7 grams monounsaturated fat; 118 milligrams cholesterol; 17 grams carbohydrates; 1 gram dietary fiber; 396 milligrams sodium (does not include salt to taste); 13 grams protein