Remember how I told you our wedding was going to be featured on Green Wedding Shoes? Well they posted the feature on Tuesday!!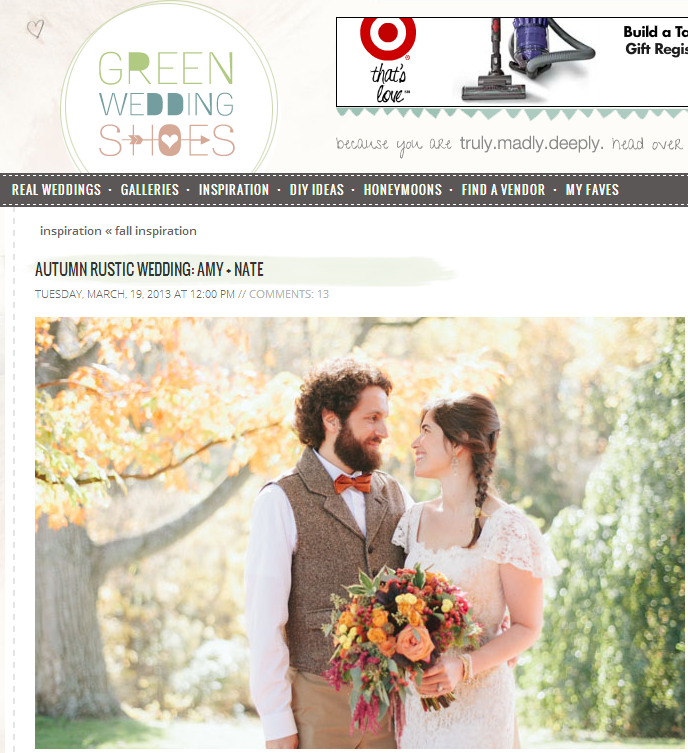 I'm so so excited. You can see the feature by clicking here. There are a TON more photos than either I've shared here or that the photographer posted on her site. Still not many details of all my projects, but you can get a closer view of the cake topper I made. Go check it out :)
Next on the agenda-
my pet portrait business
! If you'd like a custom portrait, email me at elephanteats@gmail.com for pricing information.
Since I've devoted my last 3 paintings to dogs, and I'm trying to expand my little pet portrait business, I finally found to time to paint my adorable kitty- L.C.! My first foray into the feline world.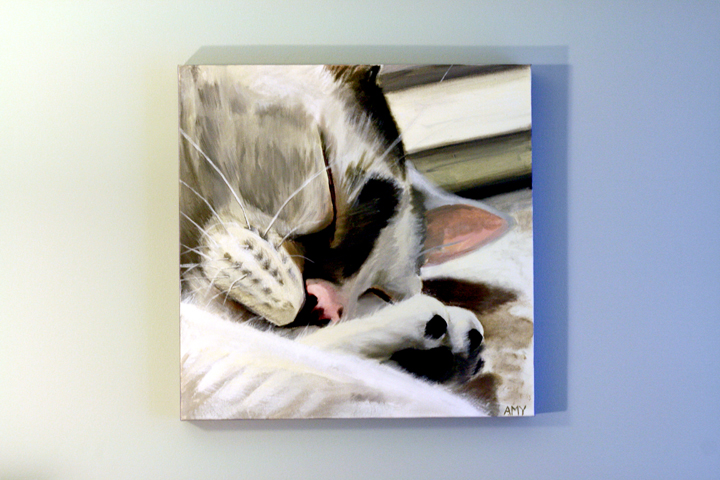 We affectionately refer to her as "foot face," and I think you can see why from the pose. When she sleeps, she often has one or both of her back feet in her face. Sometimes her front paws too.
This painting I decided to go a little larger than my other ones. It's almost double the size (20″x20″), and I love it! Here it is with the subject herself, for size comparison. :)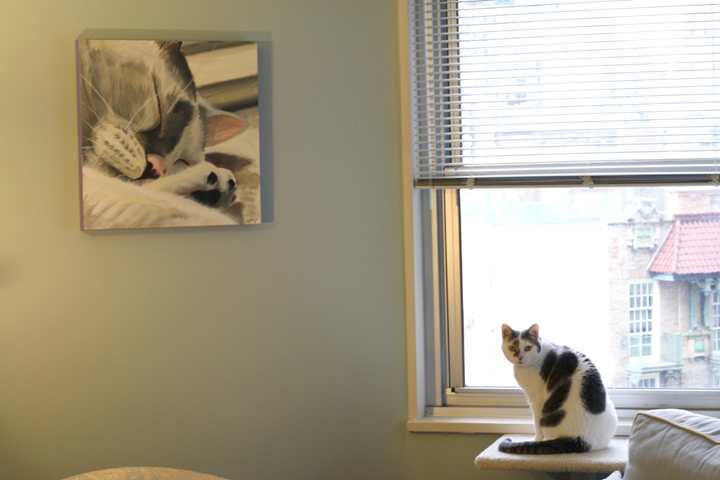 I think she's pretty pleased to have her portrait hanging on our wall.
I love painting these on 1 inch deep canvases so I can put a coordinating or contrasting color on the edges.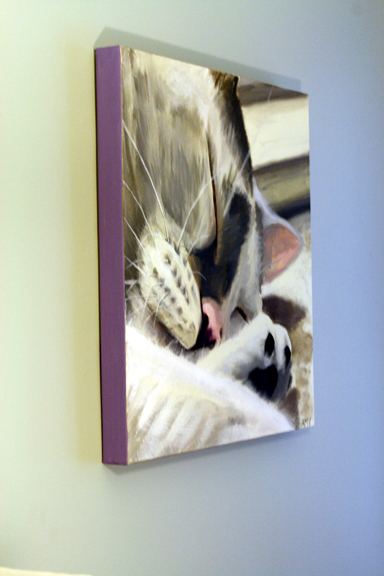 Hope you guys like it :) Please send anyone you know who wants a custom pet portrait my way!
I'll be back next week with a new recipe :)