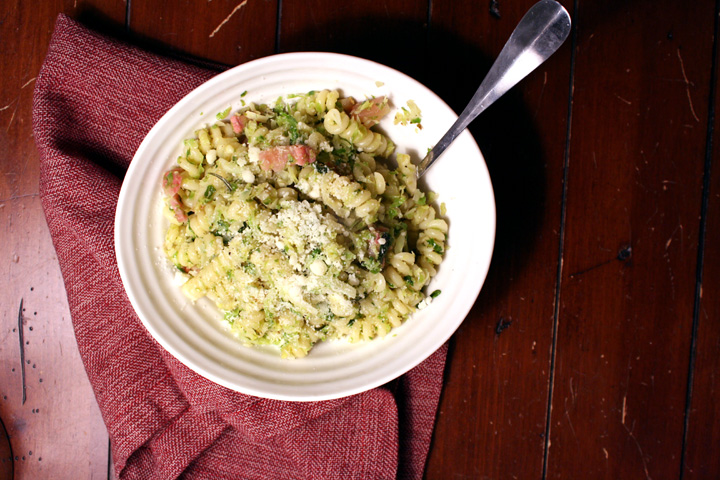 I'm exhausted! I finally finished my wedding thank-you notes. But I'm mostly tired because I just spent 2 straight days baking Christmas cookies. I usually bring them to work and hand out to any friends we can find a time to see before the holidays.
My aunt kindly lets me "borrow" her kitchen for a weekend since she has two ovens and a lot of room. It makes for some fun time to catch up with her while I get everything done.
I like to go all out when I do these cookies. I usually make at least 8 varieties, and I like a good mix of shapes and flavors. I think this year I may have gone a little too far. Some of these recipes were more complicated than I realized, and given my strict timeline I barely had time to eat during the baking extravaganza.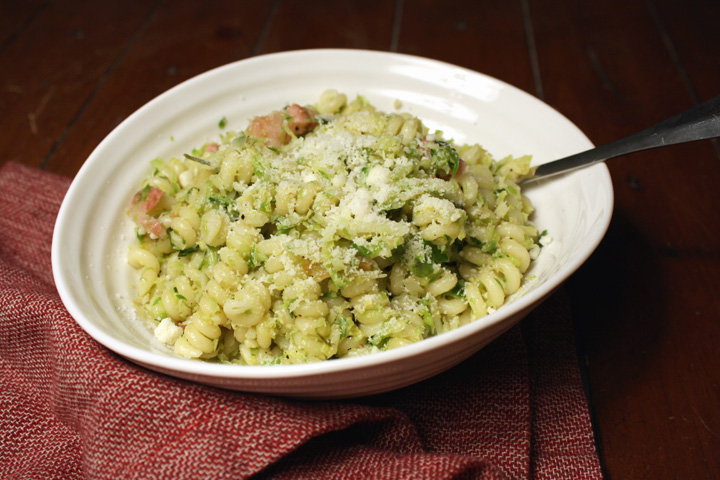 At one point I literally felt like I was going to faint. I texted this to Nate (since he was back in NY at our apt) and he replied "You don't have to be a hero. It's just Xmas cookies. You ain't a cat surgeon." L.C. is thankful for that, I'm sure. And my husband is obviously a wise, wise man.
I ended up finishing all but one type of the cookies that I needed to make. That's a no-bake one so I can do it back at my apt. All-in-all, a productive two days!
Is it weird that I woke up with sore muscles today? I guess standing for 12 hours will do that to you, not to mention mixing by hand since there was no kitchen aid mixer (I did use a handheld mixer for some stuff).
Anyway, speaking of Nate and his sage advice, I think I've mentioned this before but periodically, he will email me recipes from the NYTimes that he "advises" me to make. I appreciate when he does this since the NYTimes recipes are usually very reliable (I'm trying not to hold it against them that they overlooked our wedding announcement!).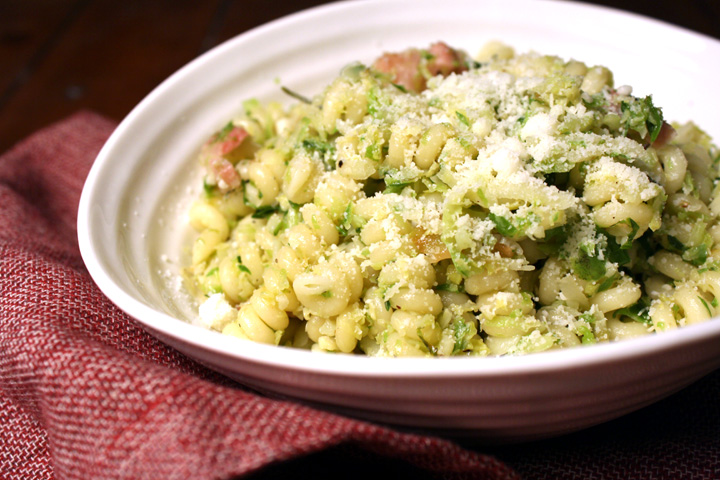 So when Nate sent me a recipe the other day for Penne with Brussels Sprouts and Pancetta, I knew that it would be as delicious as it sounded.
There are many foods Nate doesn't eat, despite the fact that he claims to not be a picky eater, but luckily for me he happens to love brussels! After discovering what is now one of our annual family Thanksgiving recipes, my family has decided that brussels are much tastier when shredded. So when I saw this recipe I had no doubt it would be a winner.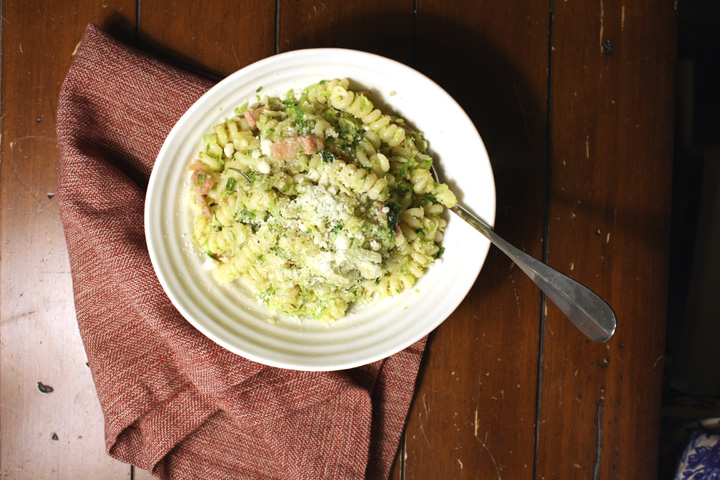 Penne with Brussels Sprouts and Pancetta
Slightly adapted from the NYTimes
Serves 4
Sea salt
16 ounces penne
3 tablespoons extra virgin olive oil, more for drizzling
6 ounces pancetta, diced
2 large rosemary sprig
8 garlic cloves, smashed and peeled
Freshly ground black pepper
20 ounces fresh brussels sprouts, thinly sliced or shredded (i used the shredding plate on a food processor)
4 teaspoons butter
Fresh lemon juice, for serving
Freshly grated pecorino cheese (optional)
Bring large pot heavily salted water to a boil. Add the penne and cook until pasta is just al dente (do not overcook).
Meanwhile, heat large sauté pan over high heat and add the olive oil. When oil is hot, add the pancetta and rosemary, and sauté until the fat on the pancetta starts to turn translucent and very lightly brown, about 1 minute.
Add the garlic,and freshly ground black pepper to taste, and sauté until garlic and pancetta turn richly brown, about 3 minutes. Add the brussels sprouts, a large pinch of salt and a splash of water to pan, and sauté until sprouts just start to soften, about 2 minutes. Spread sprouts mixture in pan and press down to flatten. Let it sear for a minute, then stir it up and repeat. This helps brown the sprouts. Add the butter, and sauté for another minute.
Drain penne and add it to pan with brussels sprouts mixture. Cook, tossing, until everything is well mixed. Spoon into pasta bowls and top with a drizzle of oil and lemon juice, and a little cheese if you like.