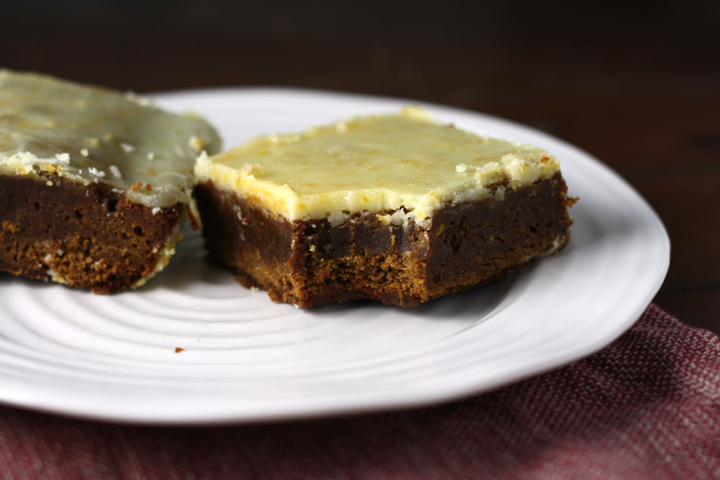 This past weekend I had my annual gingerbread house decorating brunch with my friend, Erica. We do it every year, but it has gradually been changing for the better, I think.
The first year we did it we used graham crackers and tried to attach the structure together with icing. Anyone who has attempted a gingerbread house knows that this method works, but only if the structure has a day to dry before decorating it. Since we only had an afternoon, we found out the hard way that royal icing takes a while to set.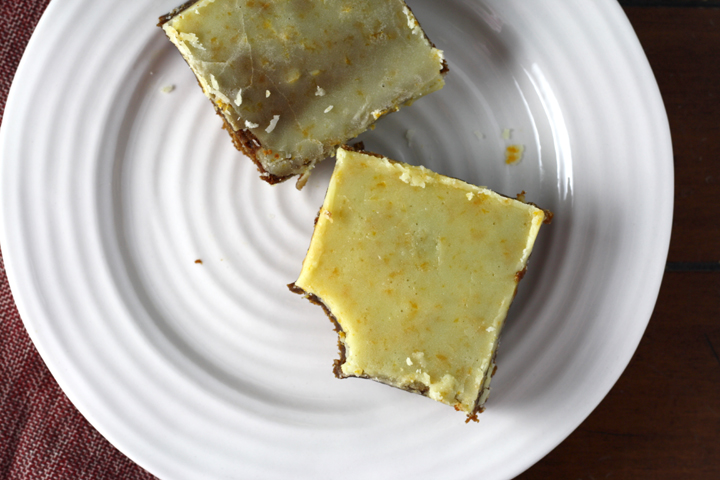 The next year I had read online that you could use melted sugar to instantly bind the crackers together. This works awesomely, as long as you're SUPER careful not to burn yourself on molten sugar. Don't say I didn't warn you. We did this for a couple years, but you still have to set aside time to assemble it.
But this year I decided to just buy a couple of those gingerbread house kits.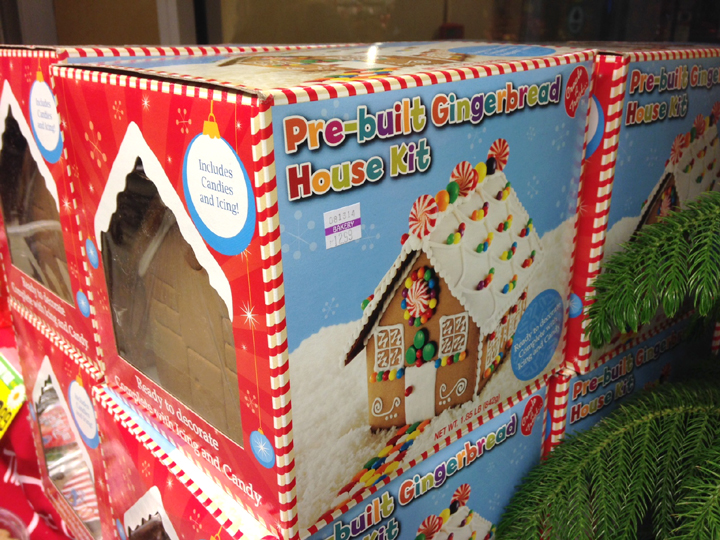 The kits come with pre-assembled houses, saving us hours of aggravation, and they also come with candy included and an idea for how to decorate. I knew the kit was great because I decorate a house from a kit every year when I go down to my mother-in-law's for Christmas.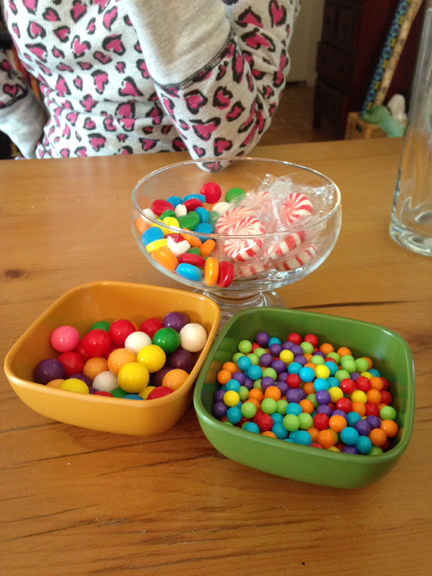 Anyway, it ended up being perfect. We had a tasty brunch that Erica prepared and then got to spend a couple hours decorating our houses. I think Erica did a much neater job with the icing, but it was fun nonetheless.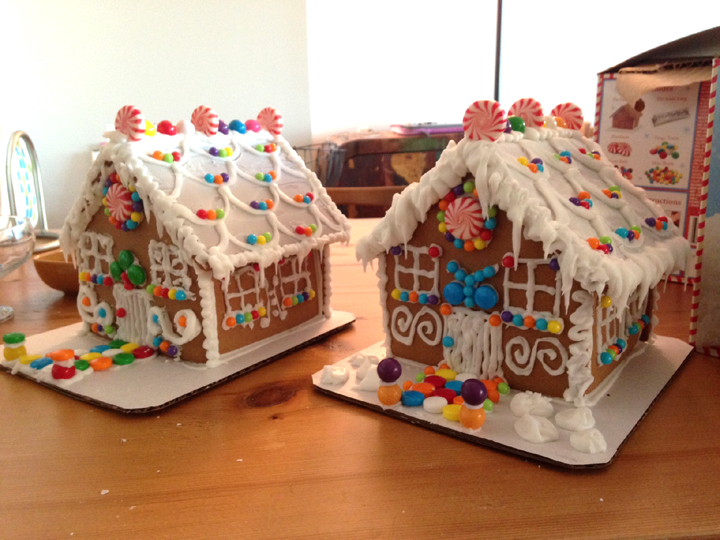 Today's recipe is related because it's for gingerbread bars! Not only that, but I literally think they're the best thing to come out of my kitchen this year…and that's saying a lot since it's now December.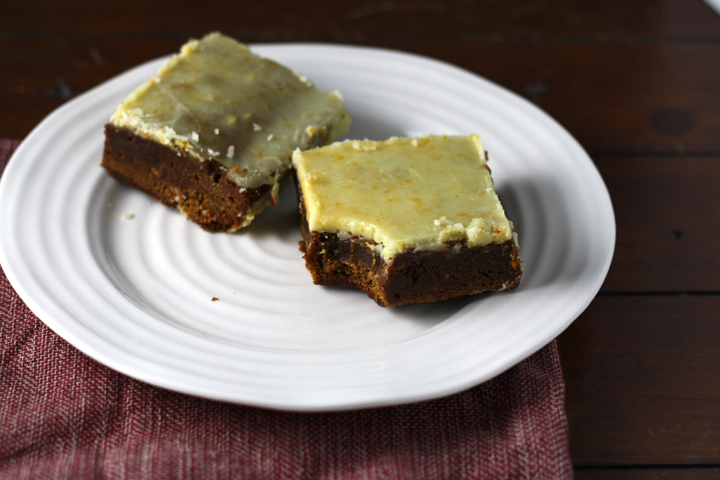 These bars are spicy from the molasses, have tons of flavors from all the spices and have the ooey gooey texture of the perfect brownie. I chose to add some orange juice and zest too, because for some reason i feel like gingerbread goes really well with that citrus flavor.
Basically, you NEED to make these. They taste like the holiday season :)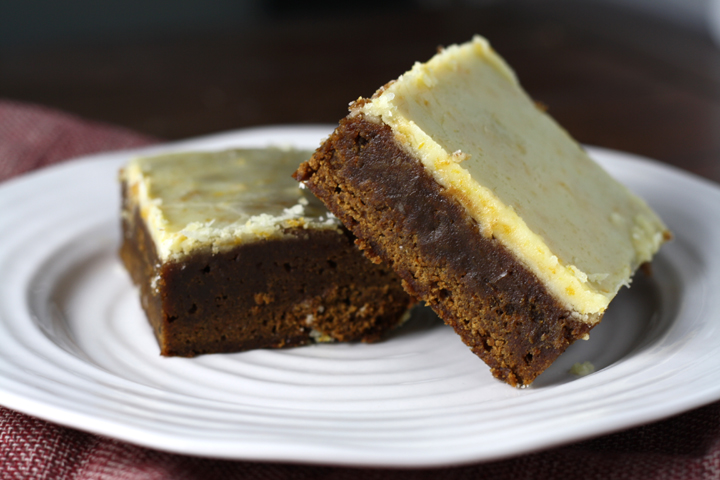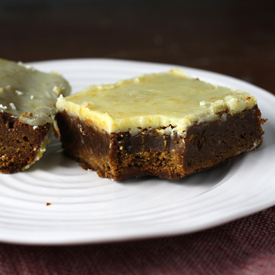 Orange Iced Gingerbread Bars
2013-12-09 19:25:00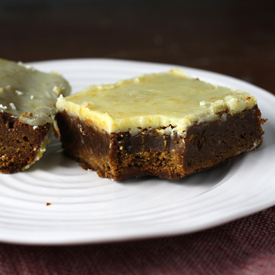 A spicy, citrusy, dense and chewy gingerbread bar!
Ingredients
1/2 cup (1 stick) unsalted butter, melted and slightly cooled
1 large egg
1 cup light brown sugar, firmly packed
1/2 cup unsulphered light or medium molasses
zest of 1 orange, divided in 2 (will be about 1 Tbsp total)
juice of 1 orange (will be used in both bars and icing)
3 teaspoons ground ginger
2 teaspoons cinnamon
1 teaspoon ground cloves
1 teaspoon ground nutmeg
1 1/4 cups unbleached all-purpose flour
1 teaspoon unsalted butter, melted
1 cup powdered sugar
Instructions
Preheat the oven to 350ºF. Coat an 8x8 baking dish with cooking spray and set aside.
In a large bowl, whisk together butter, egg, brown sugar, molasses, half of orange zest (about 1.5 tsp), 1 Tbsp of the fresh orange juice, ginger, cinnamon, cloves, and nutmeg until smooth.
Add the flour and stir until just combined, don't over mix.
Pour the batter into the prepared pan and smooth the top. Bake 32-34 minutes or until a toothpick inserted in the center comes out clean or with moist crumbs clinging. Allow the bars to cool while you prepare the icing.
In a small bowl, combine melted butter, powdered sugar and rest of orange zest. Add orange juice (you will only need about 1 Tbsp plus 1 tsp) a little at a time until it reaches a smooth, pourable consistency. Pour evenly over cooled bars. Cut and serve.
Notes
Best served at room temperature.
Adapted from The Live in Kitchen
http://elephanteats.com/