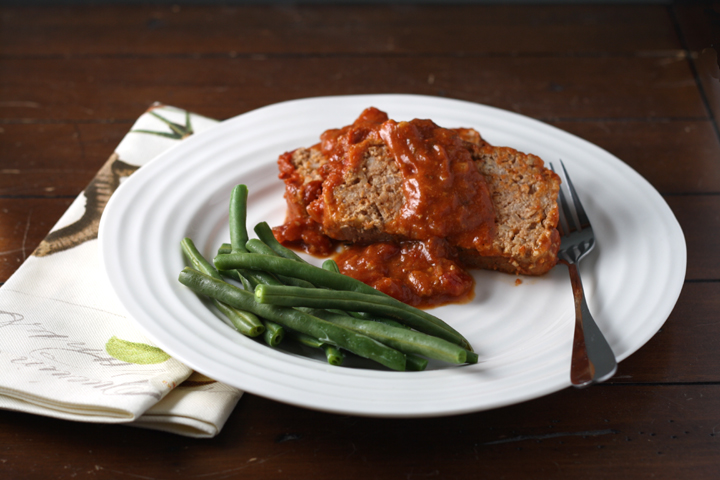 With all the cookie making and eating going on around this time of year, it's important to still remember to eat regular, healthy meals.
Not that I'm judging you…trust me, I've eaten cookies for an appetizer or for dinner on more occasions than I can count (*cough* yesterday *cough*). But I always end up making myself sick and being hungry an hour later.
So with all the cookie and dessert posts on all your favorite food blogs right now, I thought it was my duty to give you something to make for dinner. You and your family will thank me, I promise.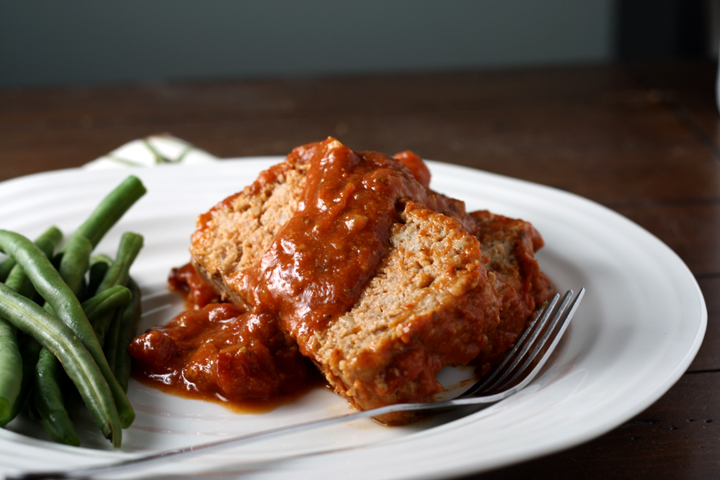 This meatloaf isn't just any meatloaf. It's the one my mom made when I was growing up. It brings back so many memories when I smell it baking away in the oven, and when I take my first bite it transports me back to my carefree days of childhood…when I wasn't the one who had to cook dinner ;) (thanks, mom!)
This can be made with any meat you want. Growing up my mom sometimes used lean ground beef and sometimes ground turkey. Now I make it only with turkey because Nate doesn't like beef. This isn't your typical dry, gross meatloaf (although Nate would probably like that), it is very moist and has the most delicious sort of sweet and sour tomato sauce that goes over it. I can eat that sauce with a spoon (and do), it is that good.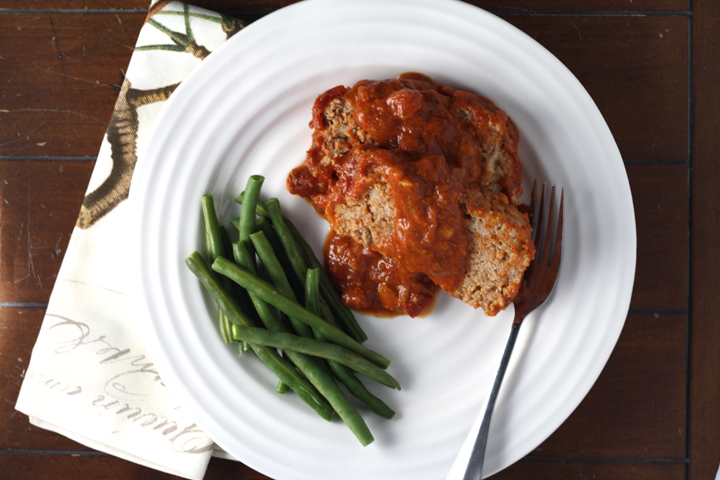 So do yourselves a favor and make this for dinner tonight. Just make sure you leave enough time since it does need to bake for over an hour. It's worth it though!
This was definitely one of my favorite dinners when I was younger. Now, Nate begs me for this meal on a regular basis, and I'm so glad it's become one of his favorite meals too. It's delicious when served alongside some homemade mashed potatoes and green beans :)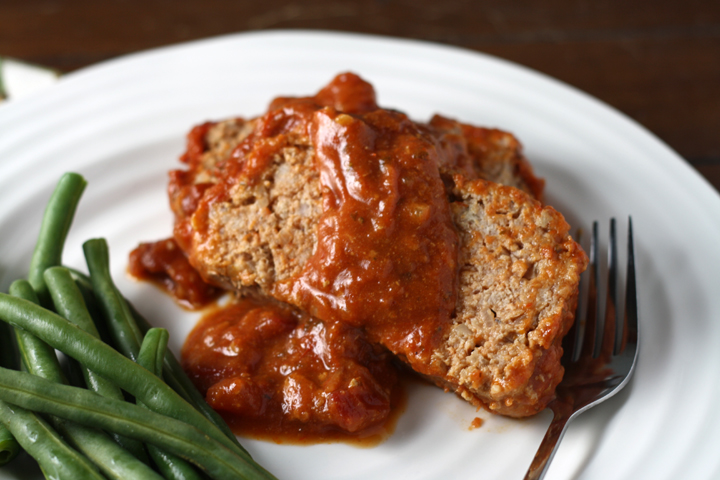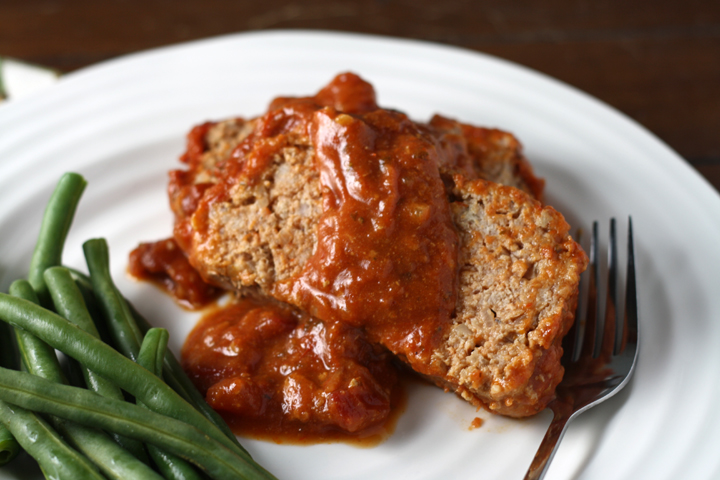 Mom's Barbecued Meat Loaf
2013-12-17 13:22:05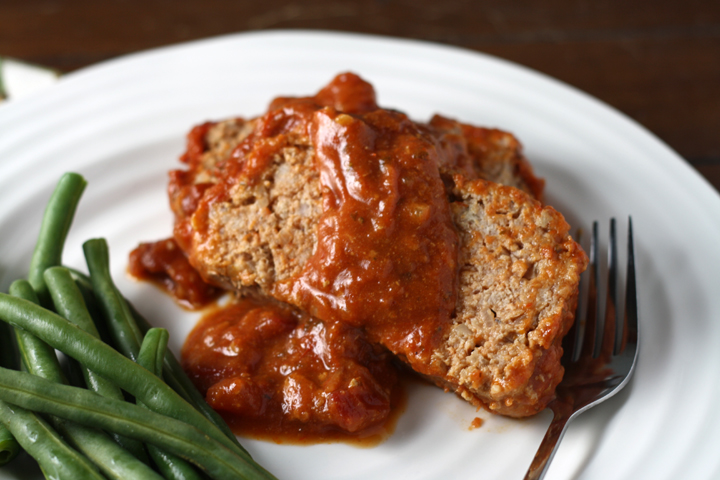 Serves 4
This is a moist meat loaf with a delicious sweet and sour tomato sauce. I have no idea what the origin of this recipe is, so as far as I'm concerned, it's from my mom :)
Ingredients
1.5 lb ground beef, veal or turkey (i usually use 1.25 lbs because that's how big the containers of ground turkey are, and it's even better because there's more sauce)
3/4 cup bread crumbs (Italian style are great, or panko works fine too if that's what you have)
1 onion, minced
1 egg, lightle beaten
1 1/2 tsp salt, dash of pepper
2 cups of your favorite jarred tomato sauce
3 Tbsp brown sugar
2 Tbsp mustard
3 Tbsp cider vinegar
2 tsp worcestershire sauce
Instructions
Preheat oven to 350.
Mix together meat, bread crumbs, onion, egg, seasonings, and 1/2 cup of the tomato sauce.
Form into a loaf and put into pan (a 9x5 loaf pan works best but make sure it is big enough to hold all the sauce, as it will bubble up).
Combine rest of tomato sauce, brown sugar, mustard, vinegar, and worcestershire sauce. Pour over meat loaf.
Bake for 1 hr 15 min, basting occasionally with sauce.
Remove to serving plate. Slice and serve. Pass sauce from pan on the side!
http://elephanteats.com/