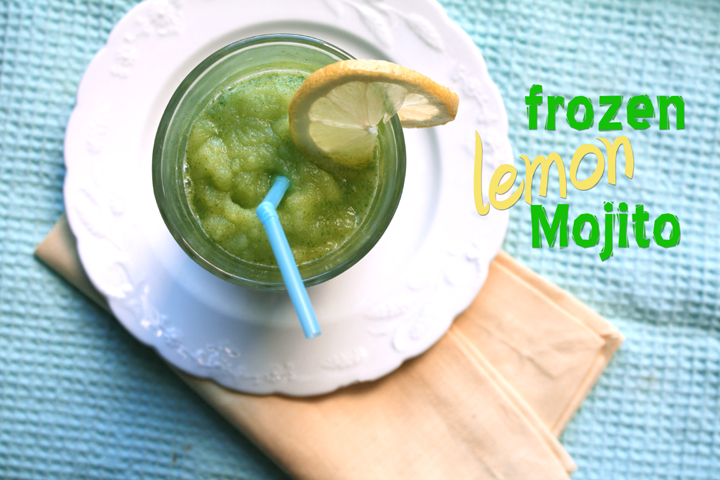 If you've been searching for an alcoholic summer drink that's perfect for sipping by the pool, look no further.
As you know I had a couple people over to dinner the other day and I wanted to make something fun and refreshing for them to sip on while I was busy in the kitchen making the rest of the meal.
I don't drink at all, and Nate only likes wine, so we didn't have much in the way of hard liquor in the apt. I did have a bottle of Absolut Vodka I had gotten as a gift a while ago, so I was determined to use it.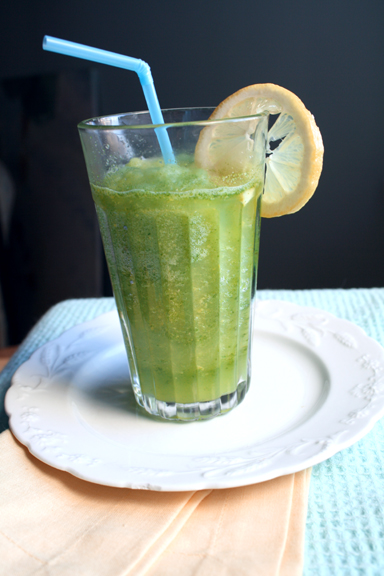 I knew the drink would be great with lemon or lime, and I really wanted something frozen since I love using by awesome Blendtec Blender. I was thinking along the lines of a frozen mojito since I couldn't get the flavor out of my head after seeing this post from Kelly.
After a bit of searching, I came across this recipe for Frozen Lemon Vodka Mint Mojitos. I didn't have Lemon Vodka but it didn't make much of a difference. It was basically a Lemon Mojito Slushie. It doesn't have enough alcohol to make you too tispy and even I couldn't really taste it, so depending on how strong you like your drinks you might want to up the alcohol content.
That being said you could easily leave out the alcohol and have an amazing Mint Lemonade Slushie. I think I might do that soon because this drink is perfect for the hot and humid weather that's about to hit us.
I may not have a pool, but at least I can sip this drink and pretend I'm sunbathing :)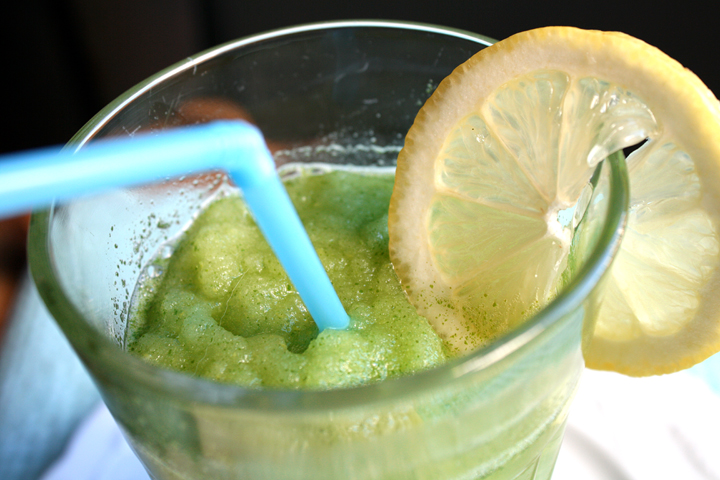 Frozen Lemon Mojito
Very slightly adapted from Salt and Serenity
Serves 3-4
4 cups ice cubes
1 1/2 teaspoons lemon zest
3/4 cup plus 3 tablespoons simple syrup (recipe below)
3/4 cup freshly squeezed lemon juice ***check amount on rewritten recipe
2/3 cup vodka
1 1/2 cup, loosely packed mint leaves
Place all ingredients in a blender and process until smooth. Pour into tumbler glasses, garnish with a lemon slice and
mint sprig.
Simple syrup:
2 cups white sugar
2 cups water
Combine ingredients in a small saucepan. Bring to a boil and continue cooking until all the sugar is dissolved. Let cool and pour into a covered jar. Will keep in the fridge for several weeks.