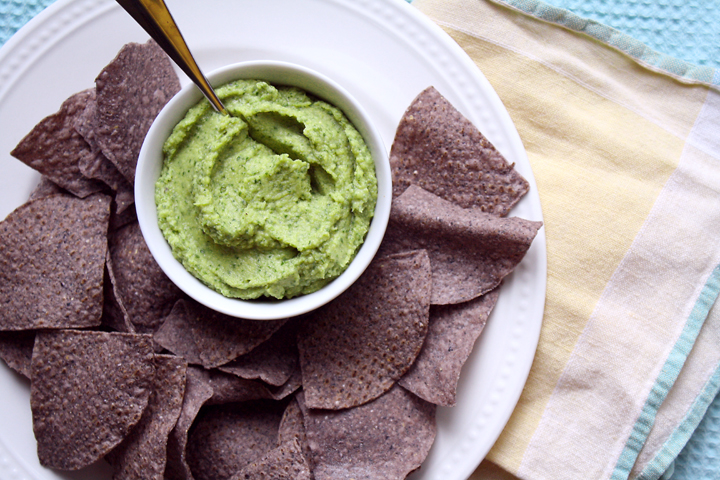 This weekend we had a couple of Nate's friends over to dinner. One of them might cat-sit for us over our honeymoon, so we wanted a chance for him to come over and meet L.C. We also thought we'd sweeten the deal by cooking for him…i.e. Nate suggested that I cook for him.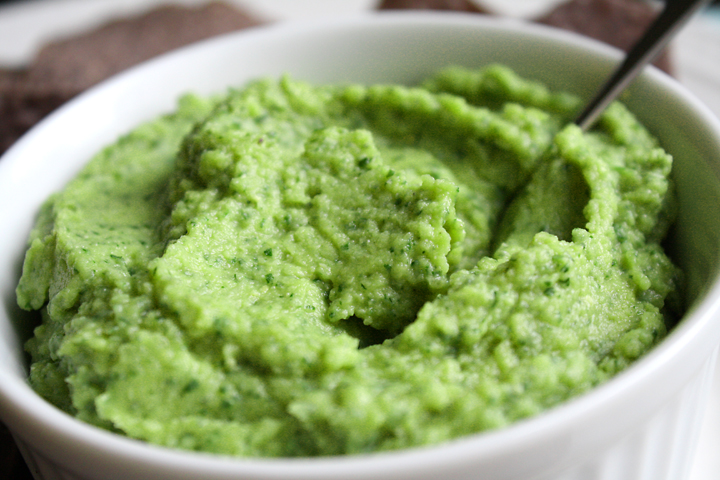 In case L.C.'s flirtation wasn't enough to make him agree, I first liquored him up with some AMAZING Mojito Slushies (recipe to come soon) to decrease his inhibitions…and ability to say no.
After waiting for the alcohol to go into effect, I put a plate of Cilantro Lime Hummus in front of him with some chips. I would never say hummus is particularly refreshing, but this version totally is. The cilantro and lime make it reminiscent of guacamole, but with much less fat.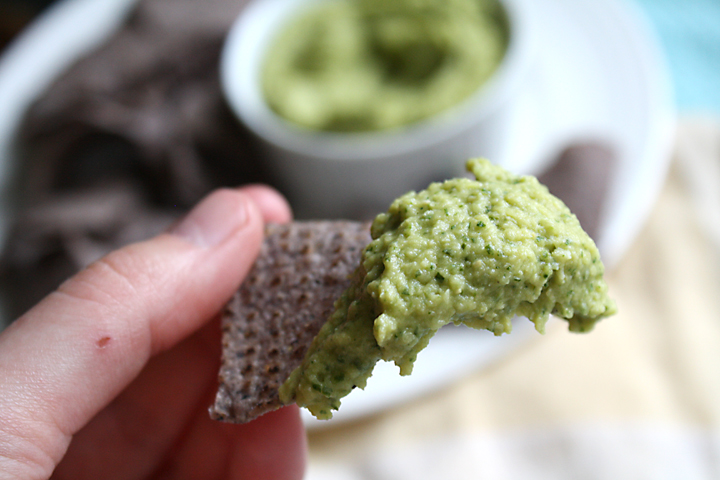 Everyone, myself included, was raving about it.
I made a few other things that I will most likely be sharing on the blog in the near future: Pasta Puttanesca and a Cold Lemon Mousse.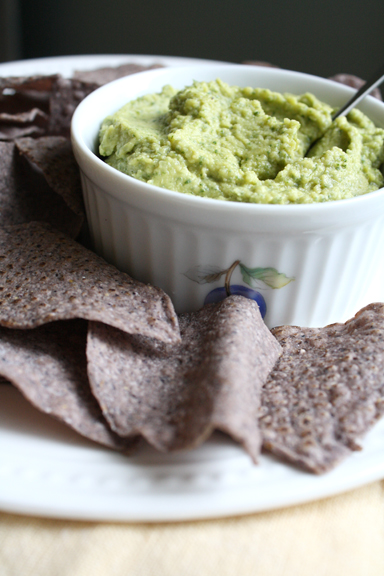 He's checking on the dates to make sure he can catsit, but I'm pretty sure he'll say yes.
I'd like to think it will have everything to do with the meal, and nothing to do with this adorable face: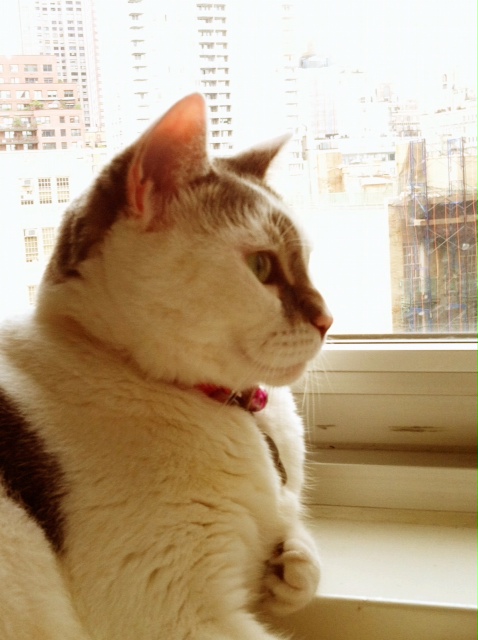 Cilantro Lime Hummus
Slightly adapted from How Sweet It is
makes about 2-2.5 cups
2 15-ounce can of chickpeas, drained and rinsed
3 cloves of garlic, minced (more or less, depending on your tastes)
3/4 cup cilantro
zest and juice of 1 lime
2/3 cup olive oil
salt and pepper to taste
Combine beans, cilantro, lime zest, juice and garlic in the food processor and blend until mixed. With the processor on, stream in olive oil until desired consistency is reached. 3-4 minutes to make it super creamy. Season with salt and pepper to taste. Serve with pita chips or tortilla chips.