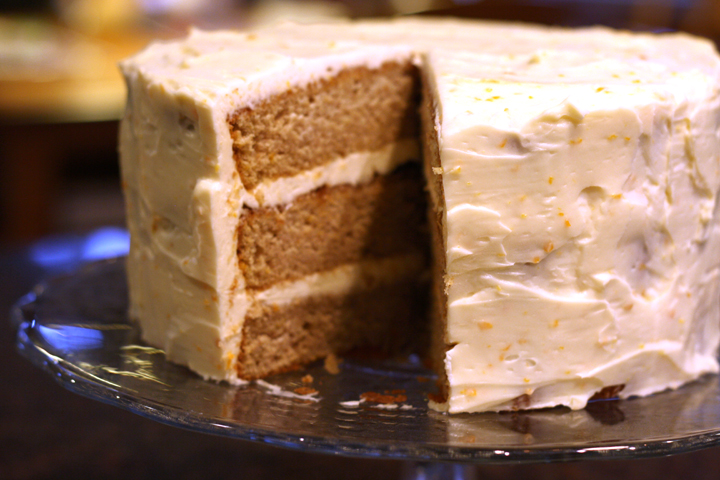 Pardon my lack of posts. There have been so many changes happening in the Elephant Eats household, making me a bit busy and causing me to have insomnia. I've been waking up at like 3 or 4 in the morning with my mind racing about various things…hence my finishing up this blog post at 4am. Surprisingly I haven't been as tired as I would imagine the next day. I guess adrenaline will do that to you!
The house hunting thing is stressing me out a bit. Like how do you know when you like a house enough to want to buy it and that something better won't come along? I'm obsessively combing the listings on a daily basis.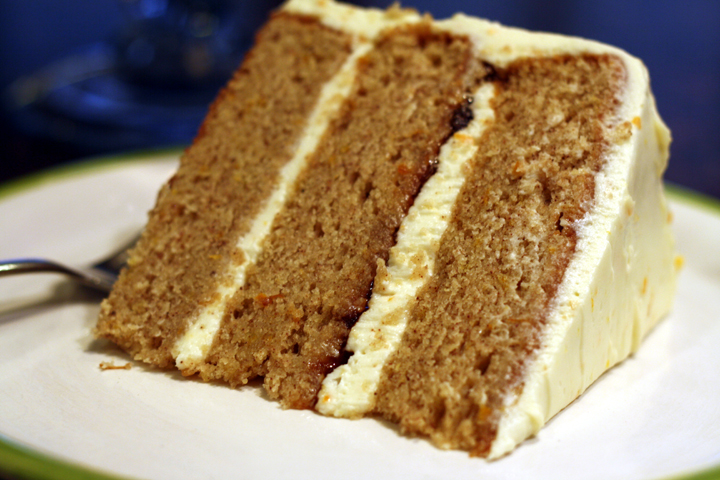 This past weekend was super busy. It started with a little house hunting Saturday morning with a realtor. It made me realize how expensive things are for how little you get in this area. I'm hoping there will just be something that I fall in love with (that's in our budget).
Then I rushed off to my friend Emily's bridal shower and bachelorette! She was one of my maids of honor and I'm one of her bridesmaids. I, along with the other two bridesmaids, planned the whole shower/bachelorette weekend. We put a lot of hard work into it and I think it came out great and went off pretty much without a hitch!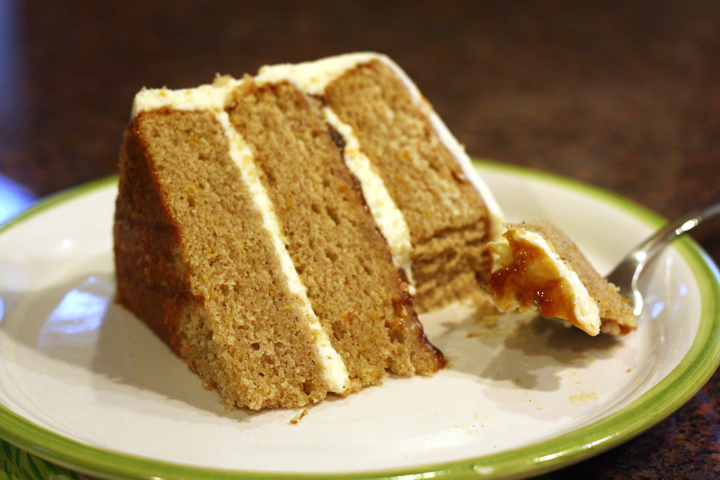 Plus, Emily told us she loved every second of it :) We did any Asian-themed shower because she loves sushi. I got some hanging paper lanterns in her wedding colors to decorate her soon-to-be sister-in-law's house. They looked great! I unfortunately was too lazy to upload the photos but maybe I'll add them soon.
The bachelorette went late into that evening and ended with a sleep over. I didn't get much sleep and was up early to go house hunting some more on Sunday!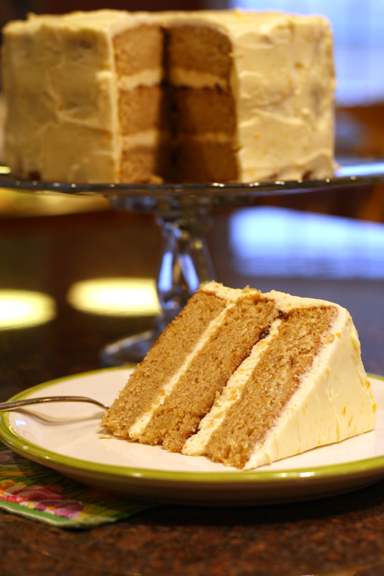 Nate told me he doesn't care at all about the house and that it's totally up to me. I guess he trusts my judgement.
It was so fun to go in all the houses, and driving around the suburbs on a gorgeous spring day made me dread going back to the city.
This is all completely unrelated to this recipe. I made it when we were down in PA two weekends ago, and it was a perfect way to end to our Easter dinner! (pardon the photos, as they were taken after daylight and I didn't have my trusty food photography lights!)
Spiced Layer Cake with Orange Cream Cheese Frosting
very slightly adapted from Bon Appetit (11/09)
Makes one 3-layer cake
1 teaspoon baking soda
1 teaspoon baking powder
1 teaspoon ground ginger
1 teaspoon ground cardamom
1 teaspoon ground cinnamon
1 teaspoon ground nutmeg
1/2 teaspoon salt
2 cups sugar
1 cup (2 sticks) unsalted butter, room temperature
1 tablespoon grated orange peel
4 large eggs
1 cup sour cream
1/2 cup whole milk
1/2 cup orange, peach or apricot jam
Orange Cream Cheese Frosting (recipe below)*
Preheat oven to 350°F. Butter three 9-inch-diameter cake pans. Line bottom of pans with waxed paper. Butter and flour pans; tap out excess flour. Sift first 8 ingredients into medium bowl. Using electric mixer, beat sugar, butter and orange peel in large bowl until fluffy.
Beat in eggs 1 at a time. Stir flour mixture into butter mixture alternately with sour cream and milk. Divide batter among prepared pans.
Bake cakes until tester inserted into center comes out clean, about 25 minutes. Transfer pans to racks and cool 10 minutes. Turn cakes out onto racks and cool completely. (Can be made 1 day ahead. Store airtight at room temperature.)
Place 1 cake layer on platter. Spread 1/4 cup jam and then 2/3 cup frosting over. Top with second cake layer. Spread rest of jame and then 2/3 cup frosting over. Top with third cake layer. Cover top and sides of cake with remaining frosting. (Can be made 1 day ahead. Cover with cake dome and store at room temperature.)
Orange Cream Cheese Frosting
2 8-ounce packages chilled cream cheese
8 tablespoons unsalted butter, room temperature
2 cups powdered sugar
2 teaspoons grated orange peel
1 teaspoon vanilla extract
1/3 cup chilled sour cream
Using electric mixer, beat cream cheese and butter in large bowl until well blended. Beat in sugar, then orange peel and vanilla. Beat in sour cream. Cover and refrigerate until frosting is firm enough to spread, about 30 minutes.
*note that I found the frosting barely covered the cake. In making this again I might 1 1/2 the recipe.