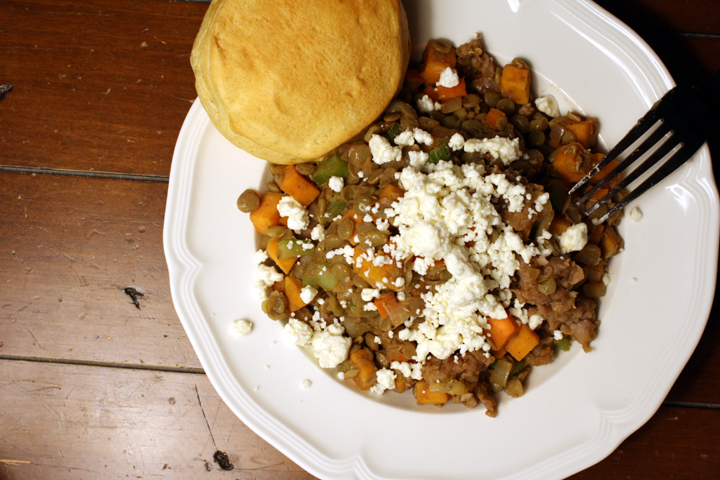 This is the meal that I made Nate for Valentine's day…because nothing says love like lentils.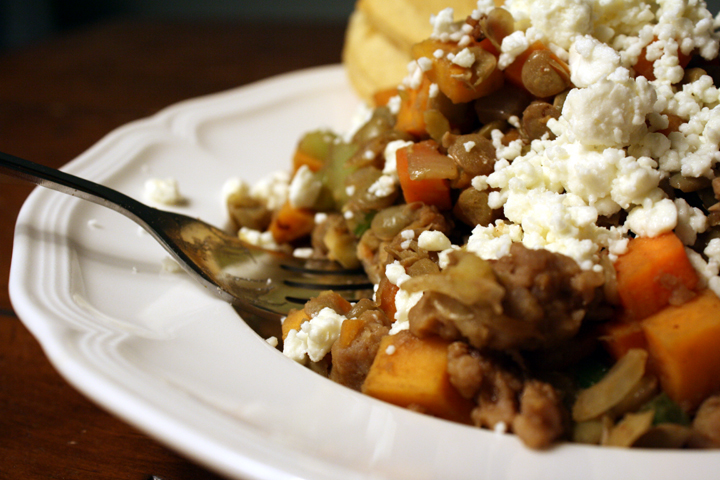 Also because I didnt' have any better ideas and I got a craving for something like this. I know this isn't much to look at, but it tastes amazing!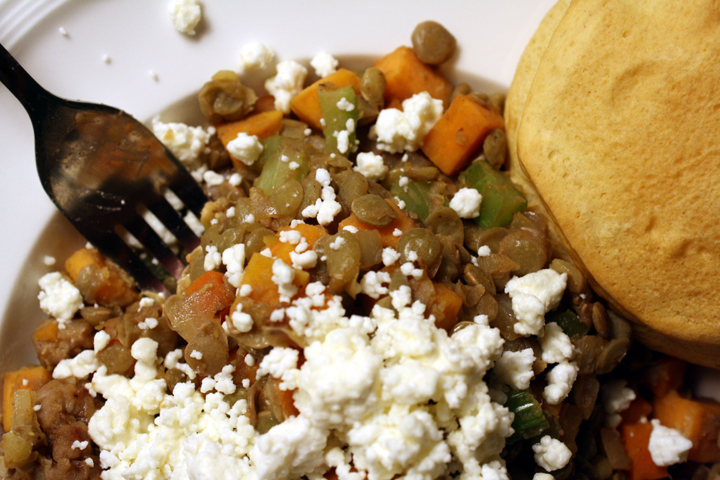 We could have gone out to dinner but making something seemed a little more special.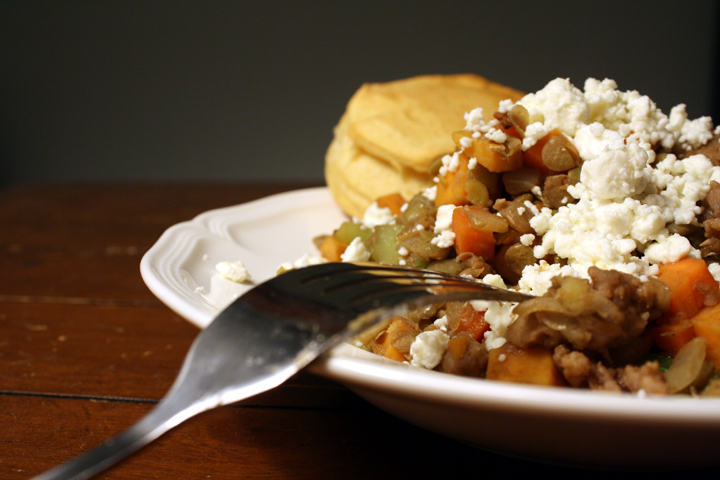 I don't think Valentine's day really needs to be a meal any different than a regular dinner.
Dessert, on the other hand, must be either red, pink, or heart-shaped, but as you may remember, I had that covered!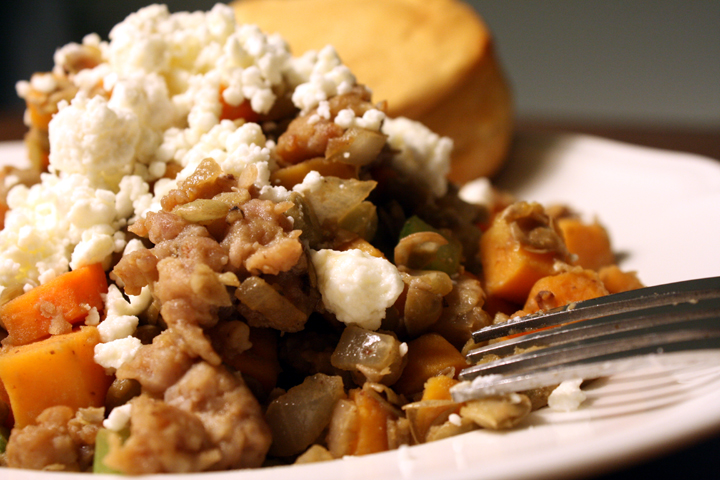 P.S. Those biscuits you see…I totally cheated. They're Pillsbury. Who doesn't love Pillsbury biscuits?!
**NOTE: If you were an email subscriber before and you haven't switched over to Feedburner, please do so! To do this, go to the right hand column and scroll down to where it says "Get Elephant Eats Sent to your Inbox!" If you haven't done this yet, you probably received an ugly text email about my post today…but when you switch over you'll get a better html version. I'll make sure to take you off the other list when you do. Thanks!
Lentils with Sausage, Sweet Potatoes, Feta and Balsamic Dressing

makes 5 very generous servings
1 cup dry lentils
1 lb sweet italian turkey sausage
2 medium sweet potatoes, peeled and diced into 1/4″ cubes
1 medium onion, diced
2 carrots, peeled and finely diced
2 celery stalks, finely diced
1 Tbsp olive oil
s+p to taste
1 1/4 cups feta
Dressing:
2 Tbsp balsamic vinegar
1 Tbsp dijon mustard
1 tsp olive oil
Rinse and drain lentils, then add to a 4 quart pot filled halfway with water. Bring to a boil. Reduce heat and simmer 15-20 min or until lentils are tender but not mushy. Drain lentils and set aside.
Remove sausage from casings and heat in a large saucepan over med-high heat, breaking up with a wooden spoon. Stir until cooked through. Remove with slotted spoon to a bowl and set aside.
Add sweet potato to pan with sausage drippings and cook over med heat for 5 minutes.
Raise heat back to med-high, add 1 Tbsp oil, onions, carrots and celery and cook 5-10 minutes or until onion is soft.
Add sausage and lentils into veggies and stir until warm.
Mix dressing ingredients and pour over lentil mixture, tossing well.
Serve with a generous serving of feta sprinkled on each plate, or toss into lentil mixture if desired.