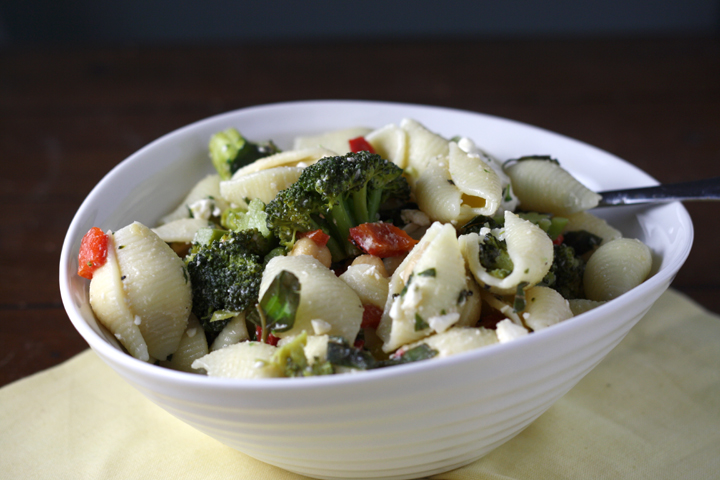 Before I share my recipe with you today, I have a couple cute things to show you.
First, since I know you all wanted to see- Here's a picture of our house!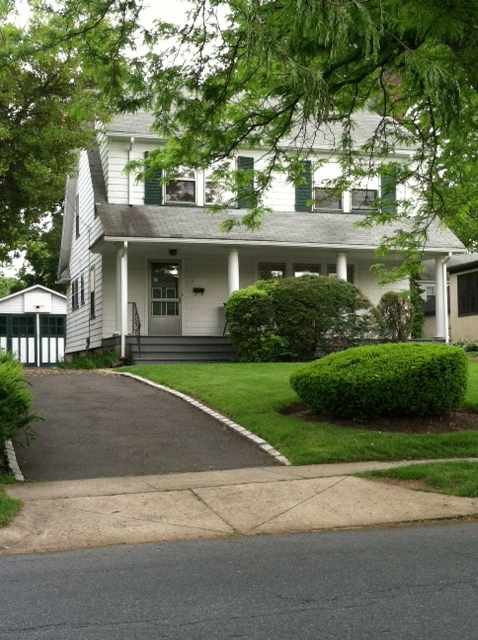 Totally adorable, right? It definitely needs a new coat of paint, among other things. And I can't wait to get my hands on the front yard for some pretty landscaping. I've never gotten to do that before so I'm so excited! Now I just have to figure out what we should do.
I'll share more pics once we actually close on the house in a few months.
Being Elephant Eats, the second cute thing I want to show you is this video Nate sent me of a baby elephant's first time in the ocean. All I can say is O.M.G. If our apartment weren't so tiny, I'd be getting one of these as a pet:
And as for this meal, it's a rare one that Nate actually helped pick out. You see, we have this routine every day where, before I leave work, I ask him what he's in the mood for, and every day he says "I don't know."
I don't know if most food bloggers are good about coming up with stuff, but I'm not. I absolutely hate trying to decide what to make for dinner. I have a million recipes pinned to my Pinterest boards, but when it's actually time to choose something, nothing looks good.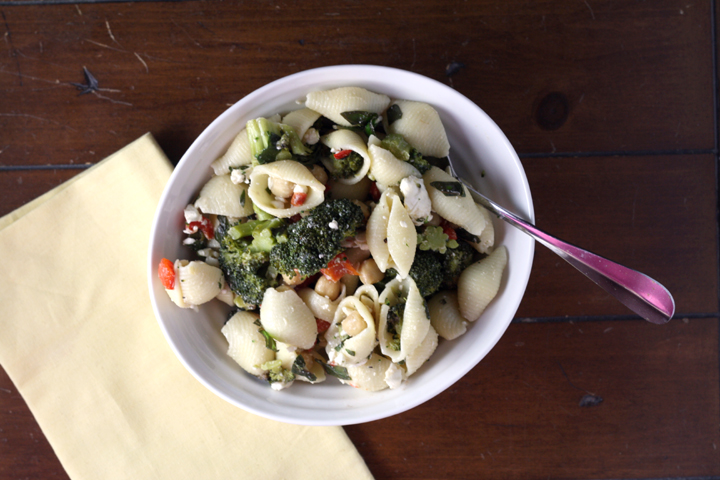 But on this particular day, without my even asking what he wanted for dinner, Nate actually told me he was in the mood for a cold pasta salad (it was really hot out!). I wasn't one to deny the man his craving, when he was actually giving me dinner ideas, so I looked up some pasta salad recipes using feta since I already had it in my fridge.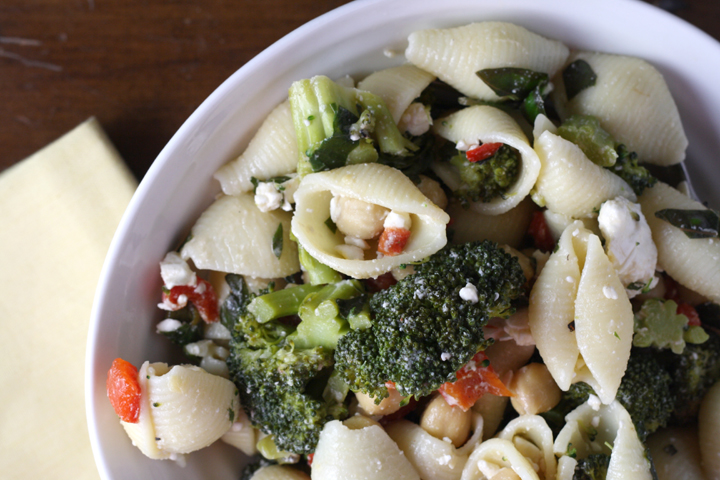 I came across this one that has all our favorite things in it and it sounded delicious. I doubled it, swapped blanched broccoli for the zucchini, and adjusted the quantities of the ingredients slightly and it was SO good. It helped that I was completely famished at dinner time.
Nate said he really liked it too, so this one's a winner! Plus it was fairly quick to make. It will definitely be going into our usual rotation.
Pasta Salad with Broccoli, Feta, Capers and Chickpeas
Adapted from Cinnamon Spice and Everything Nice
Serves 6-8 as an entree
16 ounces pasta- I used medium shells
1 bunch of broccoli crowns, coarsely chopped
1/3 cup extra virgin olive oil
4 Tbsp red wine vinegar
1 Tbsp Dijon mustard
1 cup feta cheese, crumbled
12 oz roasted red pepper, cut in small strips
2 cans (14 oz) chickpeas, drained
3 fl oz. capers, drained
1/3 cup fresh basil, chopped
salt and pepper
Boil water and put pasta in. 2 min before the pasta is al dente, throw the broccoli in with it. Drain pasta/broccoli and rinse in cold water to stop cooking and cool down the pasta.
In a large bowl, whisk vinegar and dijon. Whisk in olive oil.
Add pasta/broccoli, feta, peppers, chickpeas, capers and basil. Toss well and season to taste with salt/pepper. Serve room temperature or cold.