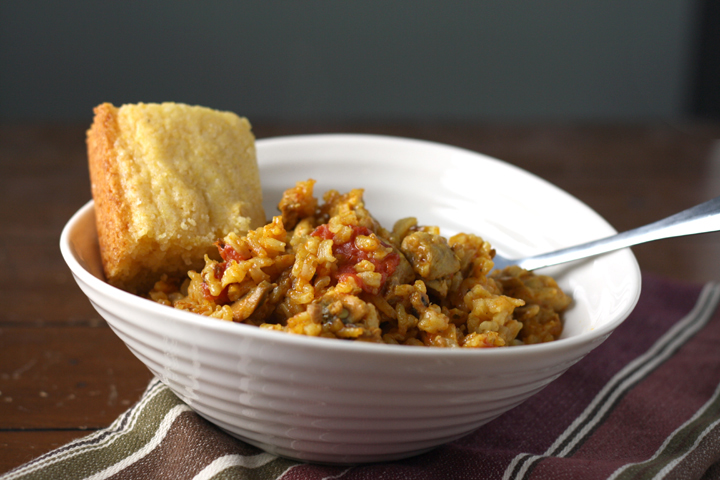 We headed down to my Nate's mom's house this past weekend. We had a relaxing couple days, and I started a new craft project.
I'm going to make my mother-in-law a cushioned ottoman/coffee table. I bought a coffee table at a thrift store and we went out and got some fabric that will cover the foam I'm putting on top. I'm so excited to finish making it. I'll show you guys when it's done :) We picked out a beautiful purple tweed that matches her couches and I'm going to sew piping onto it- it will be the first time I've attempted that, so fingers crossed.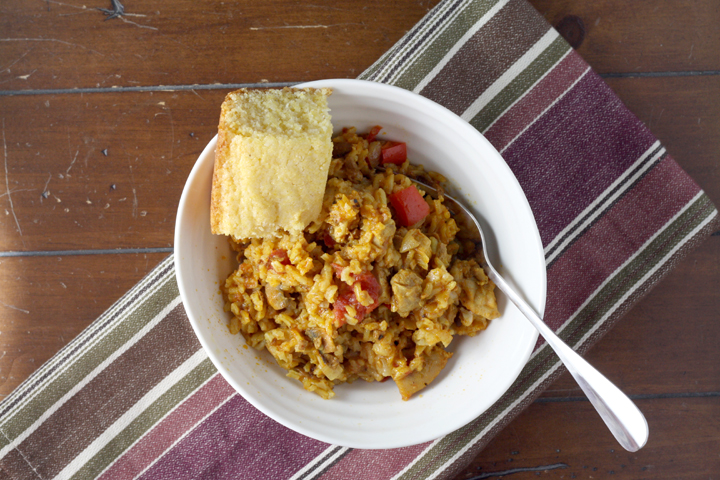 Oh, I also fixed a drawer while I was down there that she was going to have a handyman come fix. I was pretty impressed with myself. I went to Lowes and got what I needed and fixed it! Girl power!!
It's so rewarding to make or repurpose/create/fix something! I think that's why I like cooking so much. It's like creating one thing out of something entirely different- putting all these pieces together to make a new whole. And on top of it, you really get to enjoy the fruits of your labor :)
I've been so busy lately with house stuff, so I was on the lookout for a quick, simple dinner. It's not completely authentic paella but it's very similar. This dish hit the spot and was really really delicious and filling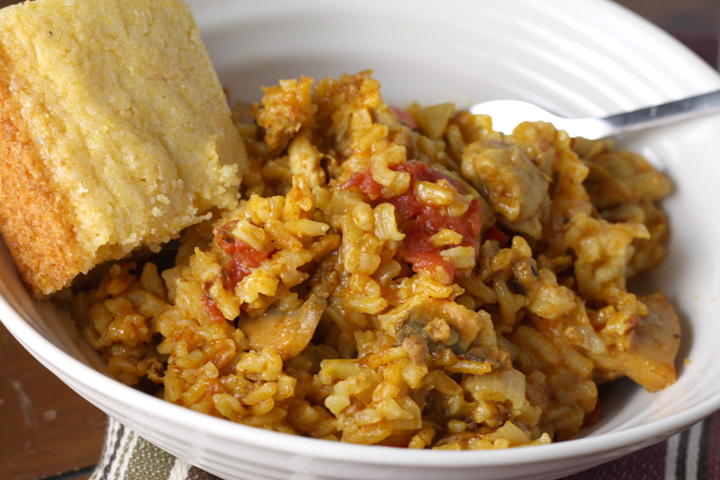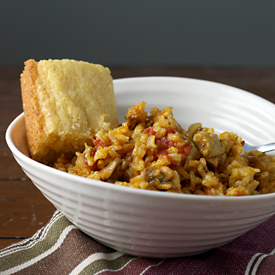 Chicken and Chorizo "Paella" with Mushrooms
2013-08-12 20:00:52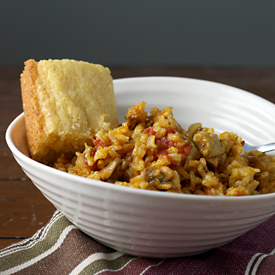 Serves 6
A quick, simple and veggie-packed take on the traditional Paella
Ingredients
1.5 lbs boneless, skinless chicken thighs , cubed
4 ounces Mexican chorizo (i used a veggie version)
1 large white onion, chopped
1 red bell pepper, chopped
16 oz mushrooms, sliced
2 Tbsp olive oil
1 tsp paprika
1 tsp oregano
1 tsp turmeric
1 tsp salt
1/2 tsp black pepper
1/2 tsp red pepper flakes
1-1/2 cups long grain white rice
3 cups water
1 14oz can diced or stewed tomatoes
Instructions
Heat the olive oil in a large Dutch oven over medium heat. Add the chorizo and onion, stir to combine and let it sit and caramelize/soften for about 5-7 minutes.
Add the cubed chicken, and stir to combine, letting it cook for about a couple minutes.
Add the chopped red bell pepper, mushrooms, and cook several minutes. Add paprika, oregano, turmeric, salt, black pepper, red pepper flakes and rice. Stir everything to combine, and then add the water and tomatoes.
Bring to a boil and then reduce the heat, cover, and allow to cook for about 30 minutes until the rice is tender.
Serve hot!
Adapted from Heather's Dish
http://elephanteats.com/