**NOTE TO ALL MY SUBSCRIBERS:
If you were an email subscriber before and you haven't switched over to Feedburner, please do so!
To do this, go to the right hand column and scroll down to where it says "Get Elephant Eats Sent to your Inbox!" If you haven't done this yet, you probably received an ugly text email about my post today…but when you switch over you'll get a better html version. I'll make sure to take you off the other list when you do.
WordPress subscribers please follow my directions in my other post. Thanks!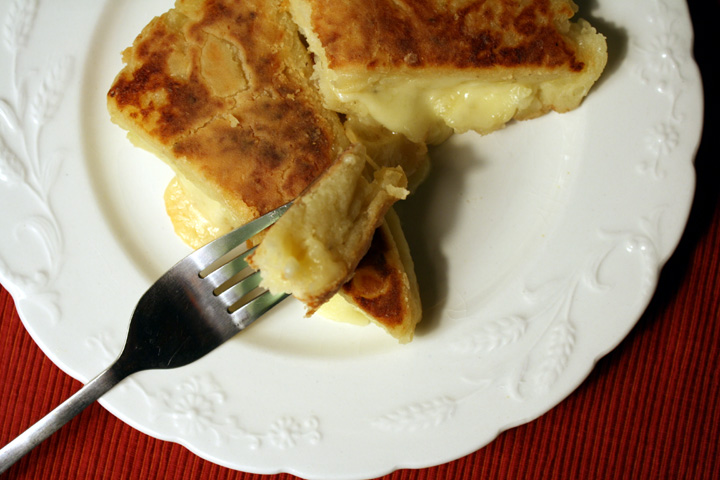 I'm not sure if I mentioned this before, but Nate likes to have bread of some sort with dinner every night. He usually buys his beloved Trader Joe's whole wheat dinner rolls, but every once in a while I like to make him something fresh.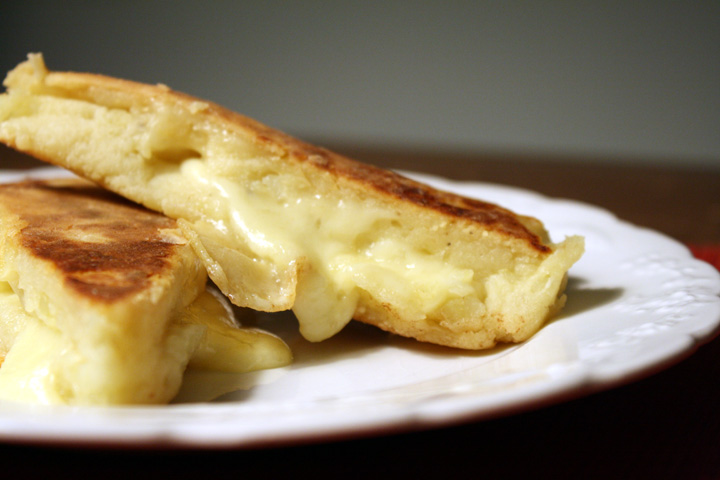 When I was reading Martha Stewart Living magazine the other day, I came across this interesting-looking recipe for Potato Scones. I guess they were called scones because mashed potatoes were combined with flour to form a dough. But unlike typical bready scones, these were filled with cheese and pan fried, rather than baked.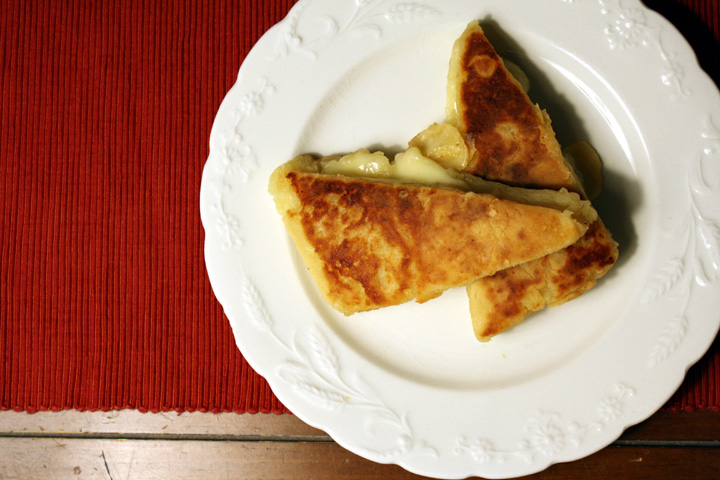 I can't think of anything that wouldn't benefit from the addition of cheese and being fried in butter, so I figured I'd give them a try.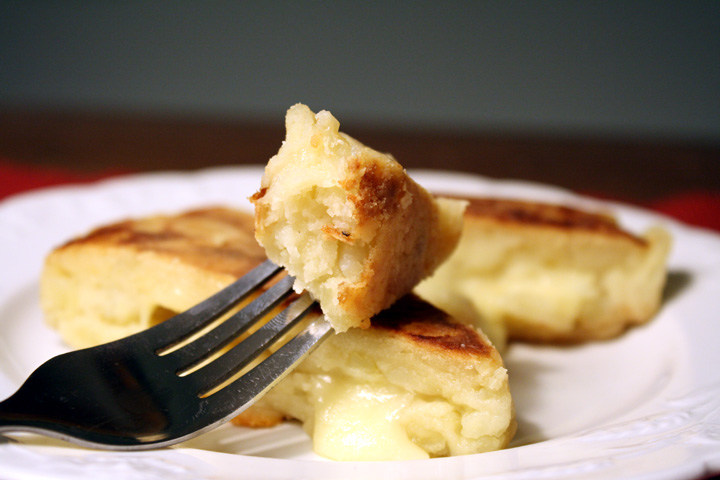 Man, these were so easy and SO delicious! You have to try them…seriously. I think they'd be an amazing use for leftover mashed potatoes, but I followed the recipe and boiled and mashed potatoes just for this recipe.
Nate and I both gave this one a giant thumbs up!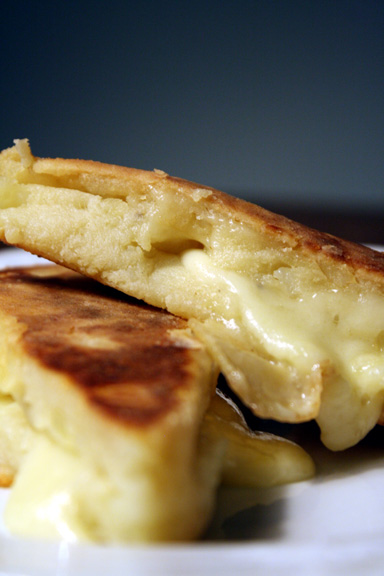 Potato Scones
Taken from Martha Stewart
Makes 8 scones
2 large russet potatoes, peeled and cut into large cubes (or 2.5 cups mashed)
Coarse salt and freshly ground black pepper
3/4 stick (6 tablespoons) unsalted butter, room temperature, plus 2 teaspoons for skillet
1 cup all-purpose flour, plus more for rolling
1/2 teaspoon baking powder
1/4 pound Tipperary cheese or sharp white cheddar, diced small (about 1/3 inch)
Directions
Bring potatoes to a boil in a pot of lightly salted water. Reduce heat, and simmer until fork tender, 10 to 12 minutes. Drain well.
While still warm, push potatoes through the large holes of a ricer, or use a potato masher to mash them until smooth (you should have 2 1/2 cups). Stir butter into warm potatoes until combined well. Stir together flour, baking powder, 1 teaspoon salt, and 1/4 teaspoon pepper, then stir into potatoes with a wooden spoon until just combined. Form dough into a ball on a lightly floured work surface. Cover with a dish towel, and let cool for 20 minutes.
Dust rolling pin and work surface with flour, and roll out dough to an 8-by-10-inch rectangle. Sprinkle half with cheese, and fold to create a 4-by-10-inch rectangle. Gently roll out. With a floured knife, cut dough into four 2 1/2-by-4-inch rectangles, then cut each in half diagonally.
Heat a griddle or a large cast-iron or non-stick skillet over medium heat, and add 1 teaspoon butter. When it has completely melted and is sizzling, cook 4 scones until golden brown and cheese melts, 3 to 4 minutes per side. Keep scones warm in a 200-degree oven while you cook the remaining dough.