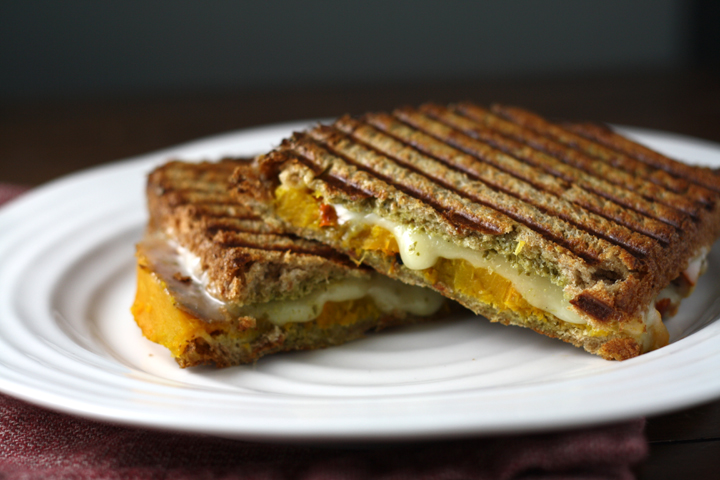 Guys, I'm so far behind! I have so many things I still need to share with you but just haven't either made the recipes or assembled the posts- the recipes from my cooking class in Italy, and also the finished coffee table ottoman I made!
But in the meantime, you'll have to settle for this grilled cheese, which is pretty darn delicious. I mentioned this very early on in my blog, but Nate is a creature of habit. He literally eats the same breakfast and lunch EVERY day of the week. So occassionally, on the weekend, he'll request grilled cheese instead of his daily turkey sandwich.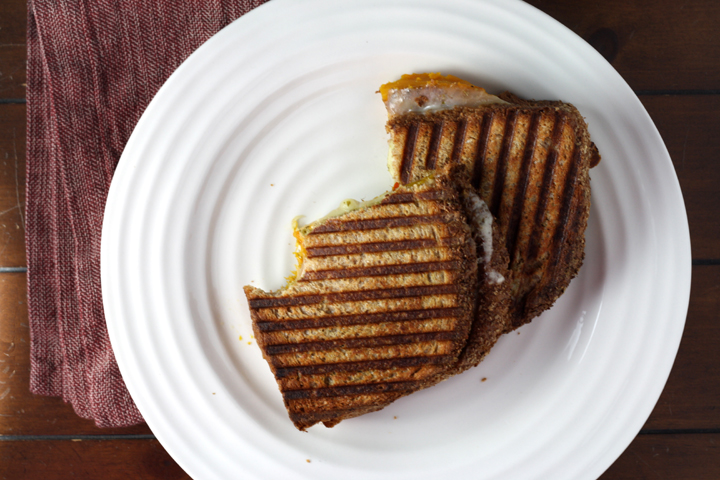 I usually just use up whatever is in the fridge on these days, sometimes coming up with really good combos. That's how this sandwich came about. I do often add pesto to his grilled cheese, but on this particular occassion there was some leftover roasted butternut squash.
The combo of the squash, the pesto and the melty cheese was just too good not to share. I think you could also use some thanksgiving leftovers for a very tasty grilled cheese combo- maybe with some sweet potatoes? some cranberry sauce? Oh man, the combinations are endless!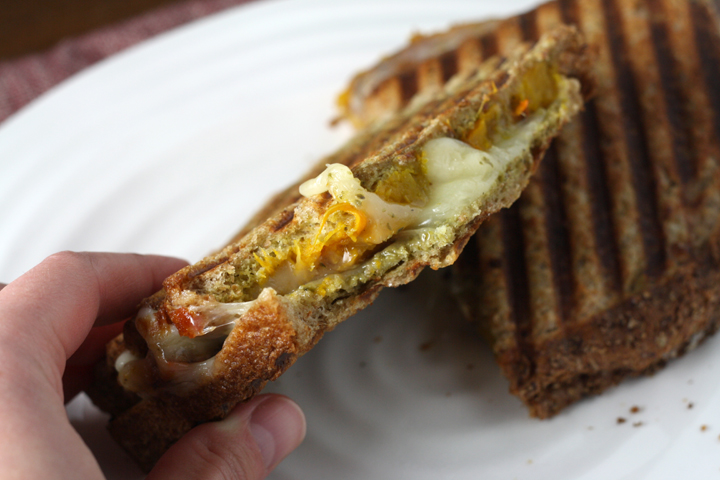 On other fronts, I'm scrambling to make decisions on my house because it's going much faster than I thought. The demo is complete and framing will apparently be pretty much done by the end of next week. Because of this, my contractor informed me that I need to pick out my roof color by this Friday (!). And then I need to pick out all my bathroom fixtures and cabinetry by the end of next week so that the plumber will know where to put the plumbing. I didn't realize that the cabinet itself made a difference, but they need to know how high any shelves inside it are, etc, that would obstruct the pipes so they can plan accordingly.
Needless to say, for a decision-making-a-phobe like me, I'm getting quite stressed out :( I really thought I'd have more than 2 wks to decide everything!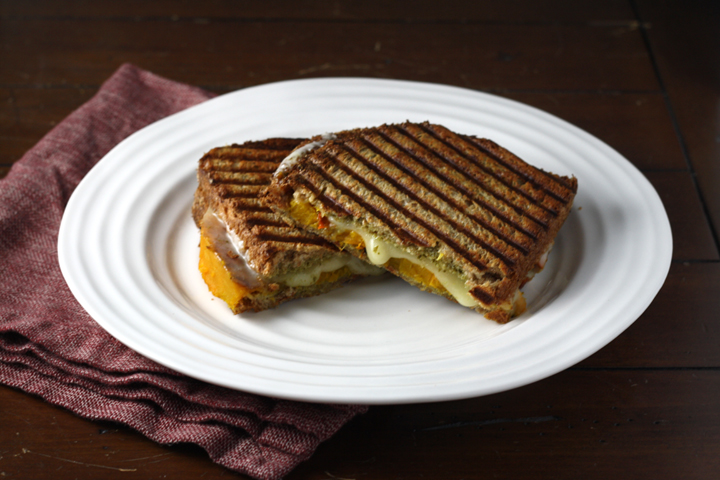 Also, this weekend we went down to Nate's moms and I had him videotape me preparing a dish so I could enter The Great American Cookbook Competition. It's some contest Rachel Ray is having that my aunt told me about. I highly doubt I'll win, but I figured it couldn't hurt to try :) Hopefully Nate can make me look better on the video through editing than I actually came across on tape, because I most certainly could never be an actress.
I hope that you all have a very Happy Thanksgiving, and Happy Chanukkah to those that celebrate!!!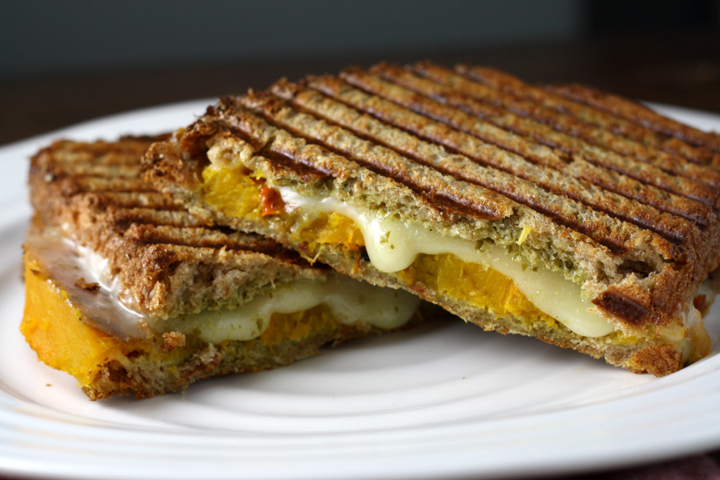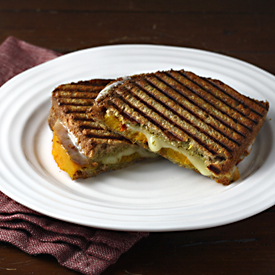 Butternut Squash Pesto Grilled Cheese
2013-11-26 19:13:04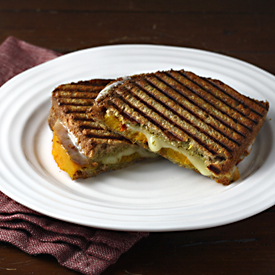 This isn't really much of a recipe, but more of an idea
Ingredients
Bread slices
Cheese slices
Leftover roasted butternut squash, cut into slices
Pesto
Butter
Instructions
Spread the insides of the bread slices with pesto. Top with a couple slices of cheese and then then enough squash to cover. Using a knife, spread/flatten the squash as much as possible.
Close sandwich and spread butter over the outsides of the bread. Cook in a pan or in a panini press (my favorite way to make grilled cheese) until cheese is melted.
Enjoy!
Notes
The possibilities of fillings inside grilled cheese are endless!
http://elephanteats.com/