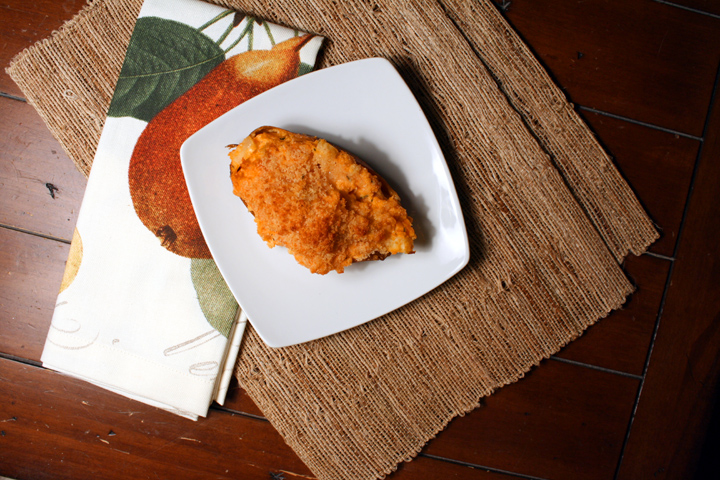 Nate and I went upstate last weekend with a couple of our friends to Poet's Walk Park…where Nate and I were exactly one year ago when Nate proposed.
Nate wanted to go back to shoot a couple things for the wedding video (which is now officially done, and completely awesome!!!) and we needed the help of our friends to do this. We also wanted to take a few pics at the proposal location since we completely forgot to snap a pic of it when it was actually happening. Oops :)
This park is fairly small but it has gorgeous views.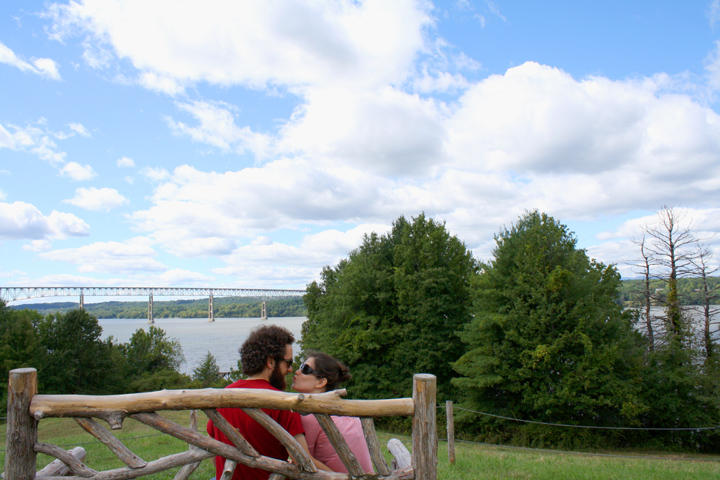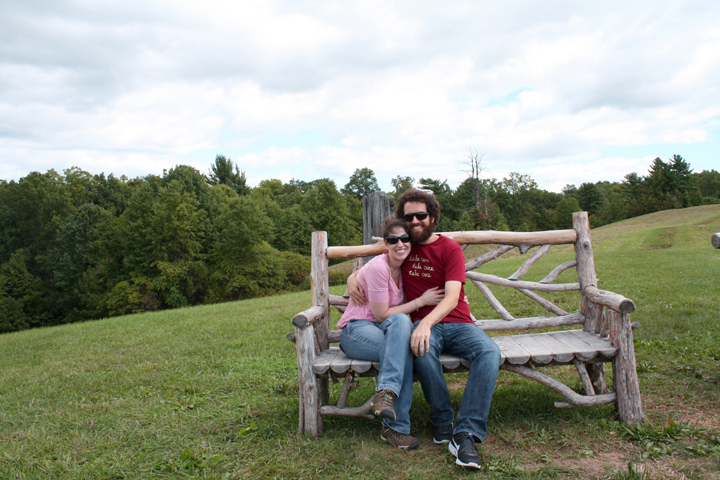 It was a two hour drive north of the city, so we thought we'd take advantage and stop at Fishkille Farms on the way home to do a little apple picking! Rosh Hashannah, the Jewish New Year, was coming up and apples are traditional to eat (with honey) for a "sweet" New Year.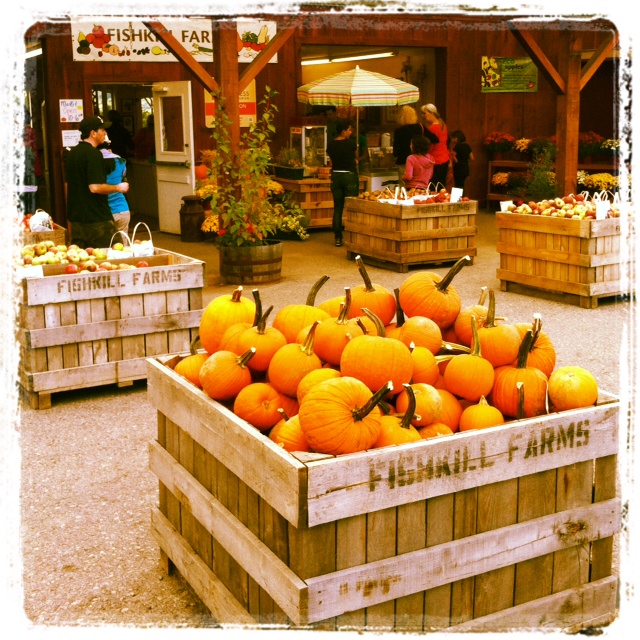 We picked a ton! I wanted to make sure we got enough for eating plain and for cooking, although i didn't have anything specific in mind yet.
We also got some hot cider for me (cold for Nate) and some fresh cider donuts. YUM!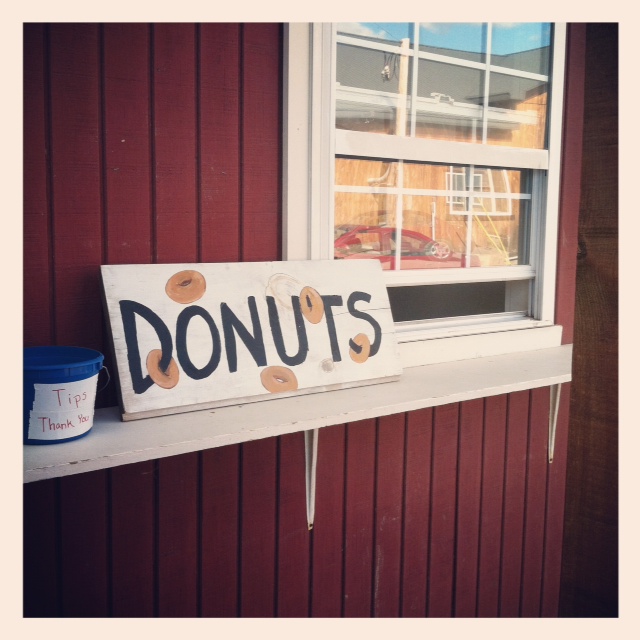 I knew I wanted to make a recipe to use apples. On Rosh Hashannah, since all my family and jewish friends were travelling, I decided to just make a nice dinner for the two of us.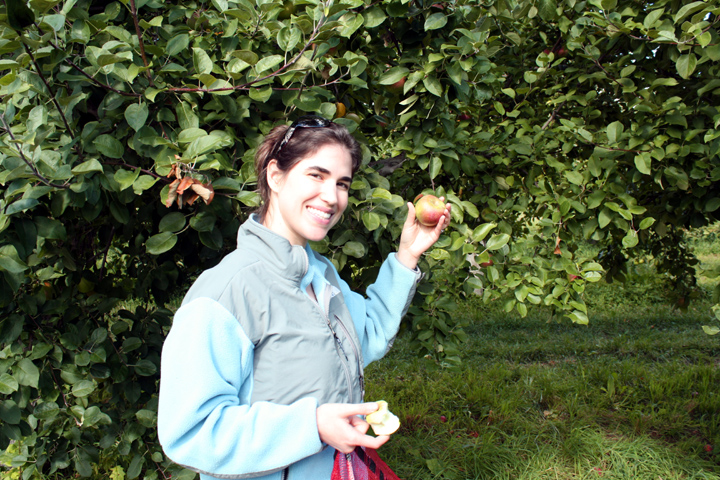 I roasted up a chicken and set off the fire alarm. The recipe had me cooking it at 450° with just the chicken in the pan, nothing under it. After it completely smoked out our apt, I looked up what to do and someone suggested putting a layer of potatoes under the chicken and roasting it at 425°. Luckily I had one lone potato sitting on the counter so i sliced it up and put it under the chicken and shoved it back in the oven.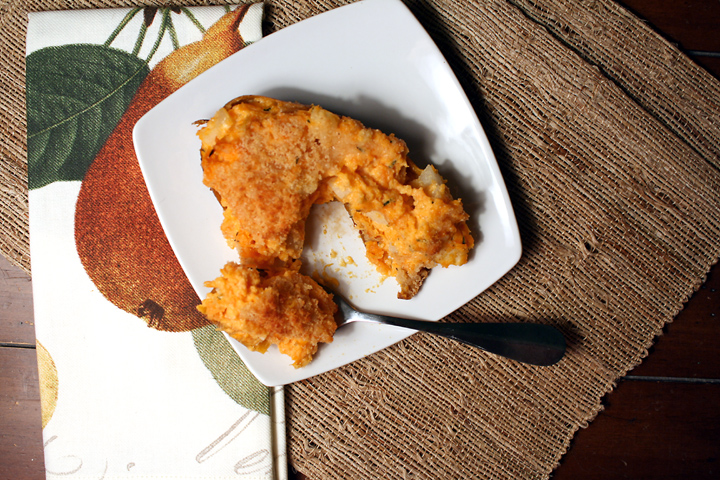 Success! Well kinda. It stopped the chicken from smoking, but when I checked the temperature of the chicken after the allotted time, it was at the correct temp. I took it out of the oven and the breast was perfectly cooked, but other parts were still raw! Ugh, I'm never cooking a chicken again. I'd rather just buy a rotisserie one from the market.
Anyway, I wanted some nice side dishes to go with dinner and since I had some freshly picked apples to use, I pulled out this apple cookbook that I got last year that hasn't ever gotten used, and found a really tasty recipe for The Best Twice-Baked Potatoes.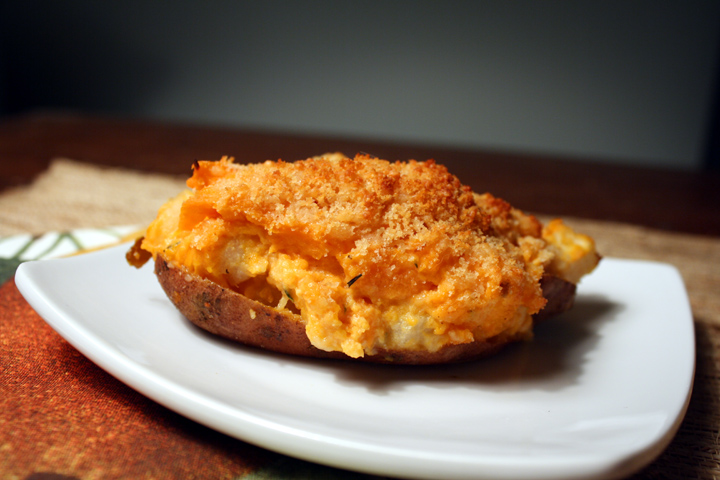 They were really good. I think I was expecting them to be more sweet with the apples and the sweet potato, but they were definitely more on the savory side, but still delicious! I highly recommend these as a side dish for your next holiday meal…or even just an every day dinner :)
Twice-Baked Sweet Potatoes with Apple
Very slightly adapted from The Comfort of Apples Cookbook
Serves 6-8
1/4 cup olive oil
4 medium yams (about 3 pounds total)
salt and pepper
1 1/2 cups light cream
2 Tbsp unsalted butter
1 Tbsp minced garlic
1 1/2 Tbsp minced fresh thyme
3 cups peeled and diced apples (1/4 inch dice)
3/4 cup bread in small chunks
3/4 cup parmesan in 1-inch chunks
1/2 cup parsley
Preheat oven to 400.
Line a baking sheet with foil and spread with olive oil. Roll the yams in the oil to coat and season well with salt and pepper. Bake until tender, about 1 hour, and remove from oven. **Alternatively, pierce potatoes several times with the tip of a knife, wrap in paper towels and microwave until soft.
Bring the cream to a simmer over medium-high heat in a small saucepan, and whisk in the butter. Reduce heat to medium, add the garlic, thyme, and apples, and season with salt and pepper. Cook until apples are tender, 8-10 min.
Slice each yam in half and scoop out the hot insides into a medium bowl. Fold in the hot cream mixture. Spoon the mixture back into the potato shells.
Place the bread, parmesan, and parsley in a food processor and pulse until fine. Sprinkle the breadcrumb mixture over the potatoes, return to oven, and bake until yams are lightly browned and crisp, about 1/2 hour.