Custom Pet Portraits:
I thought I could never fully capture the personality of a pet in paint until I attempted to paint a pet portrait for a christmas present. I loved the end result (see Haley below).
Now I love the idea of capturing your furry friend's goofy face and making it a permanent acrylic image.
I'm available to create a unique painting for you based on a photo of your pet that you think best captures his/her personality. I do both dogs and cats, and any other animal you have in mind! I just need a good photo to work from.
For more information, please contact me at ElephantEats@gmail.com .
Cats
"Beata"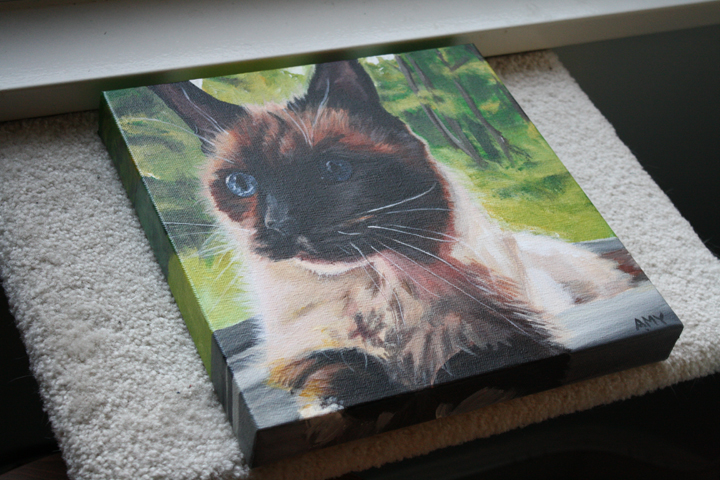 "L.C"
Dogs
"Sparky"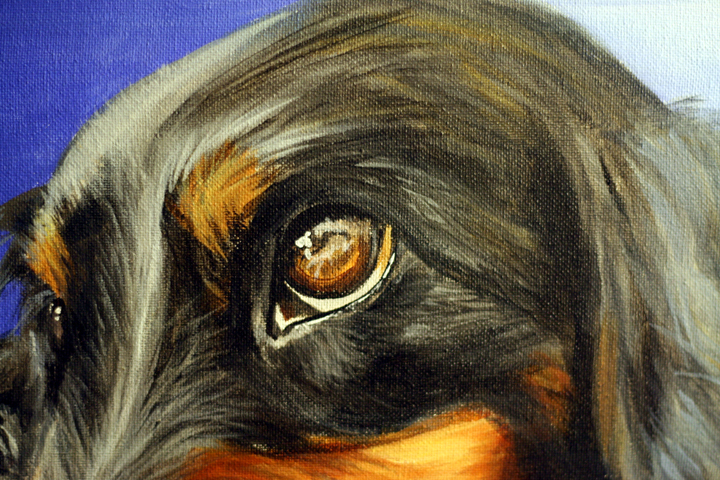 "Haley"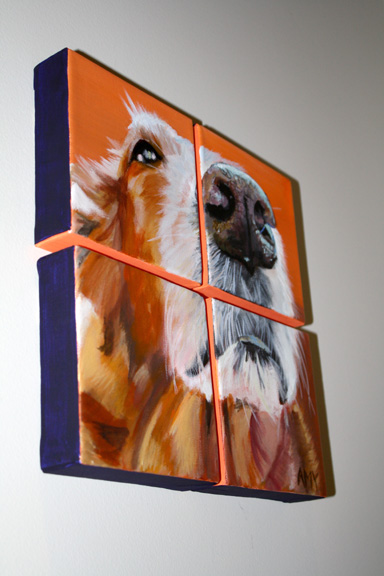 "Hannah"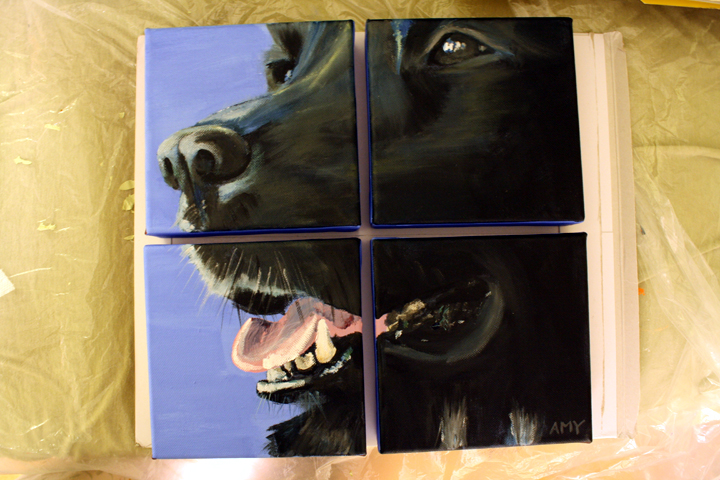 "Charlie"
"Scottie"