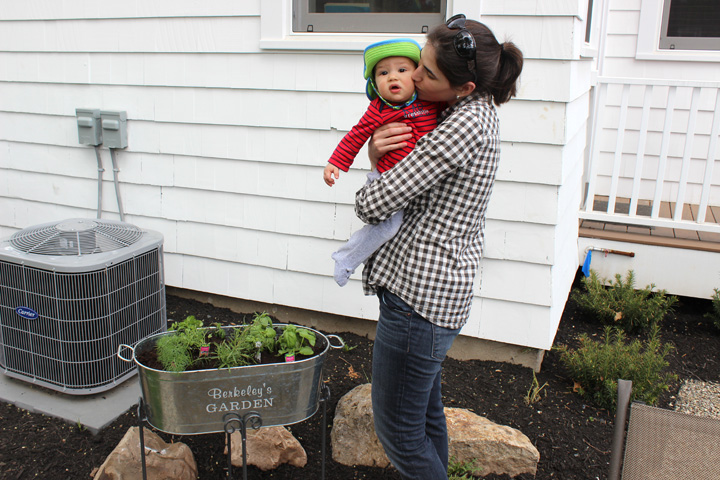 Happy Mother's Day to all you moms out there! I hope you're able to spend some time with your children today. Sadly my mom is in Florida (she was here a couple weeks ago), but we're lucky enough to have Nate's mom stay over and obviously I'll have little Berkeley with me!…unless he has other plans?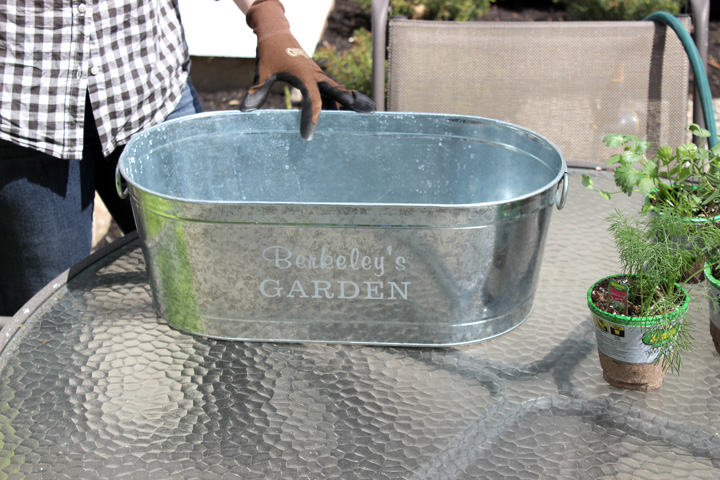 Berkeley LOVES being outside. Now that he's sleeping through the night and on an actual schedule during the day, we've actually had time to do things, and being outside has been a priority with this gorgeous spring weather. Prior to his sleep training, we spent the majority of his awake time in his room playing…it didn't help that the weather was cold. Now that it's warm, though, we've been out taking walks, enjoying the front porch, or sitting in our yard.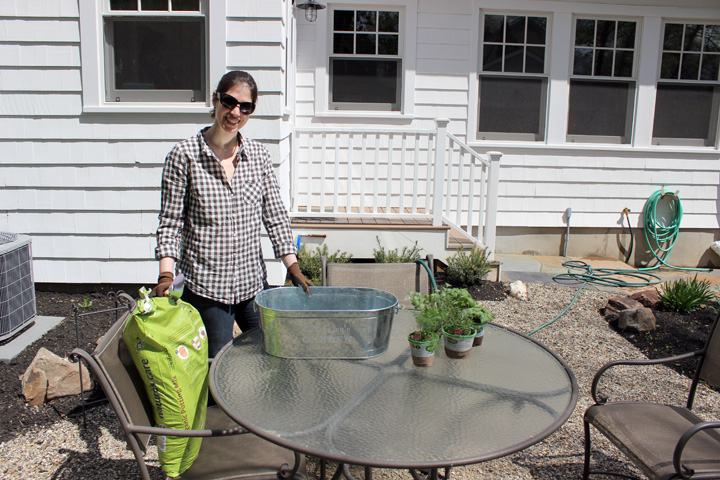 This Sunday will be my first Mother's Day as an actual mom (did being a cat mom count?), and this is also our first spring in our new house with a little one! One thing I've been wanting to do in our backyard is plant an herb garden. We hired out some landscaping last year, but last summer I was a tired pregnant lady with no energy for my own projects. Now that I finally have time to cook again, having fresh herbs right outside my back door would be so nice! Once I master herbs, I'm going to move on to vegetables. I want Berkeley to grow up knowing where the things he eats come from.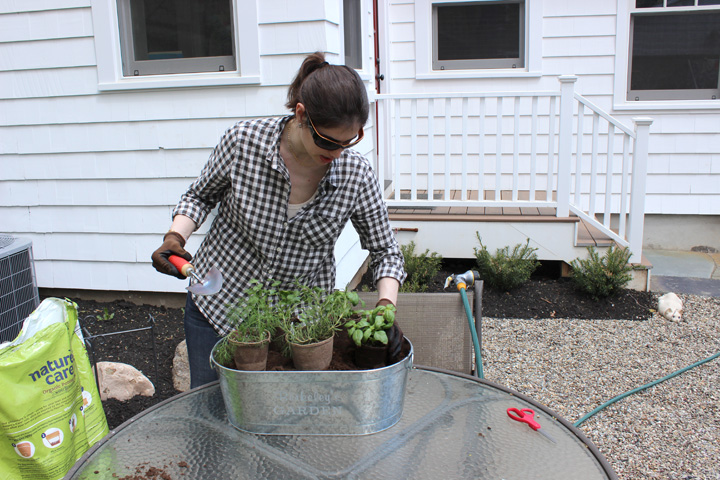 I had been procrastinating planting the garden because I'm lazy I needed to go out and buy some sort of container, soil, etc, so when Personal Creations reached out to me as part of their #LoveGrowsHere movement and offered me anything from the "Garden" section of their website, I jumped at the opportunity! I ended up selecting a Galvanized Metal Planter on a stand and I even got to have it personalized :) They offered me this gift not with a requirement to blog about it, but simply to help inspire a blog post of me and Berkeley outside in the fresh spring air working on a beautiful garden space, and that's exactly what they did!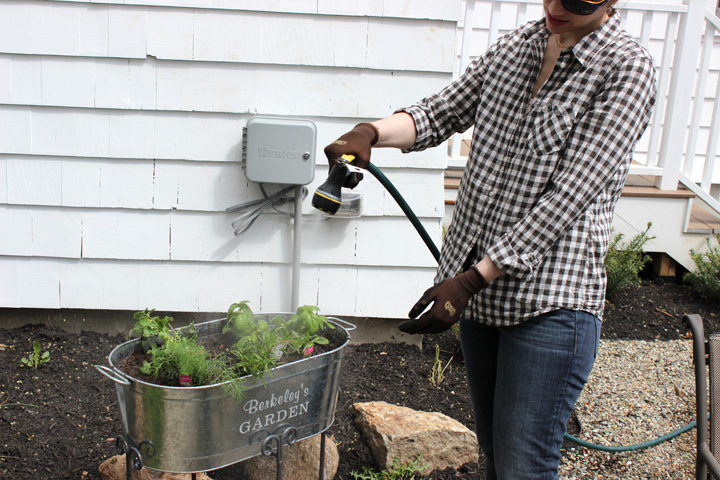 The planter arrived and was EXACTLY what I had been imagining for my herb garden. I went to Home Depot and got some Potting Mix (I read it's better for herbs than potting soil), garden gloves and a spade, and all my favorite fresh herbs- basil, dill, cilantro and rosemary. The planter didn't have any drainage in it, which I had read is crucial for growing herbs, so I simply drilled a bunch of holes in the bottom of the container. It was really easy.
Berkeley is a little young to help with the planting of the garden since he puts everything he touches in his mouth, so he was more of a bystander on this project. Hopefully next summer he can help me plant some veggies!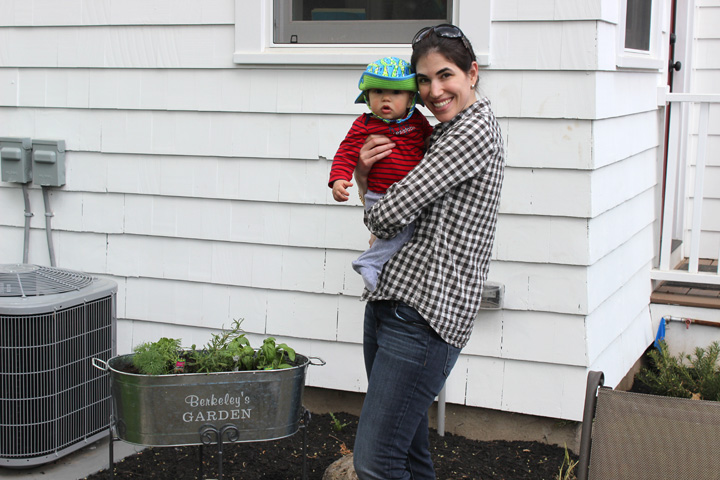 Personal Creations also let me pick out a plant or two from their sister site, ProPlants, to help with my project. They sadly didn't carry any herbs, but I instead selected a gorgeous lavender wreath (which for some reason I can't find on their site anymore) for my front door. It came packaged really well so it arrived in one piece- something not easy to do with dried flowers! It smells SOOOOOOOOOOOOOOOO good and totally brightens our door :)