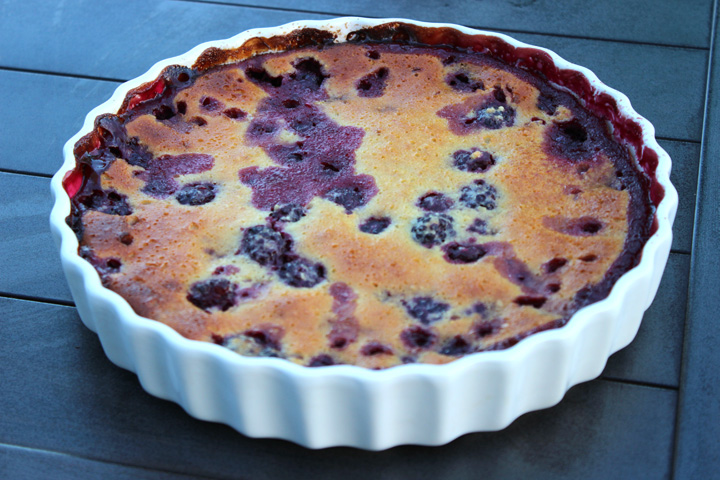 While down at Nate's mom's for Memorial Day, I managed to find the energy to make us a dessert in addition to that yummy pasta salad. Nate has been sending me a lot of NYTimes recipes and this one for a berry clafoutis sounded pretty tasty.
It ended up being really easy and delicious. It was low on the sweetness scale, making the leftovers perfect for breakfast. I'd definitely make it again and maybe try switching up the type of fruit inside. I also think it could have been tasty with some vanilla ice cream on top…but then what isn't? ;)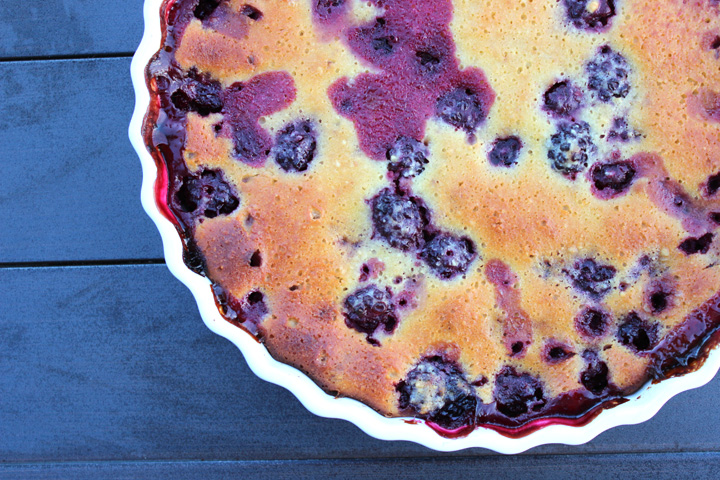 I've been doing some cooking in our new kitchen. Our house is now preeeeetty much done (pics to come when we finish unpacking boxes). The kitchen island has been installed, finally, which gives me another cooking surface (and another area to make a mess on). LC has decided that this is her newest lookout point. I think she's the kitchen supervisor.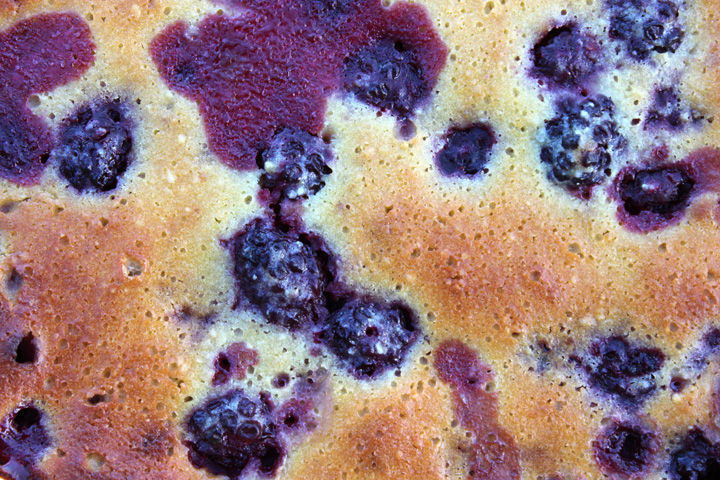 For a Pregnancy Update:
I'm now 26 1/2 weeks. Baby boy is kicking a ton! It's the weirdest feeling when you feel him actually kick your hand while it's on your stomach. Sometime I feel his foot (or maybe his fist) swirl around. It's so surreal and it makes me smile every time :)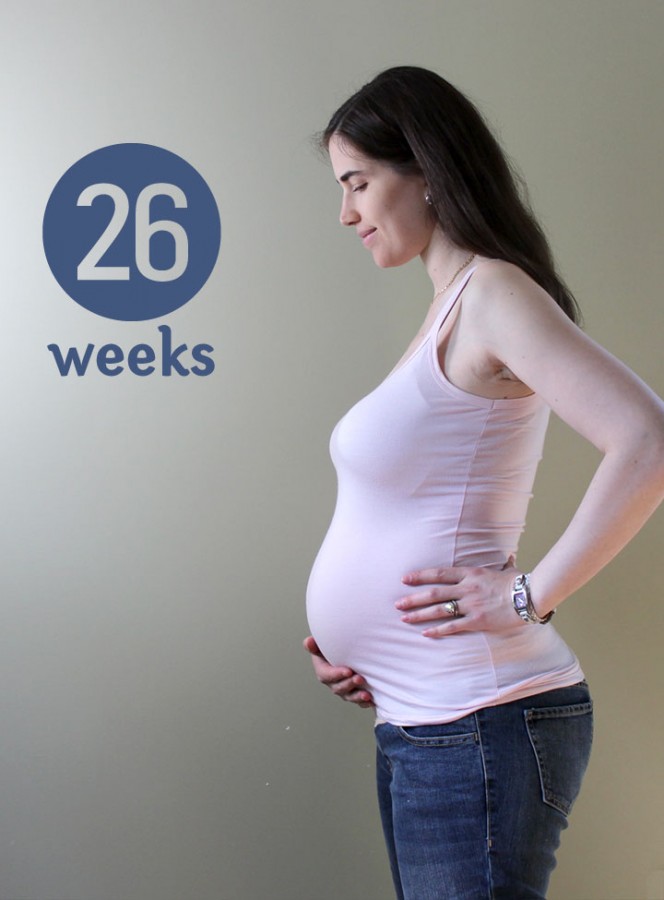 I had Nate put his hand on my belly to feel the kicking a few times. Now when I ask him to feel it, he says that if he's felt it a few times, he's felt it enough. Can you believe him?! I guess it's different when you're not the one with a living thing inside your abdomen.

I haven't been great about keeping up with the weekly photos, mainly because they'd been sanding and then painting the outside of the house and had all our windows covered with a plastic film. Not great for photo lighting, as you might imagine. But painting is almost done and I've decided the new belly photo location is the nursery! So you get to see a green background now since the walls in there are a light sage green.
When I find time in the next month or so, I'm going to be painting some birch trees on the wall, as I want a Woodland nursery theme.
And just for fun, here's a couple pics Nate took over the last couple weeks.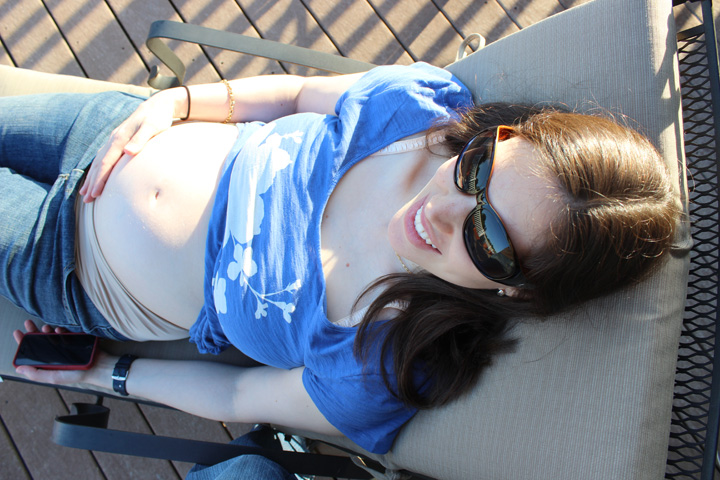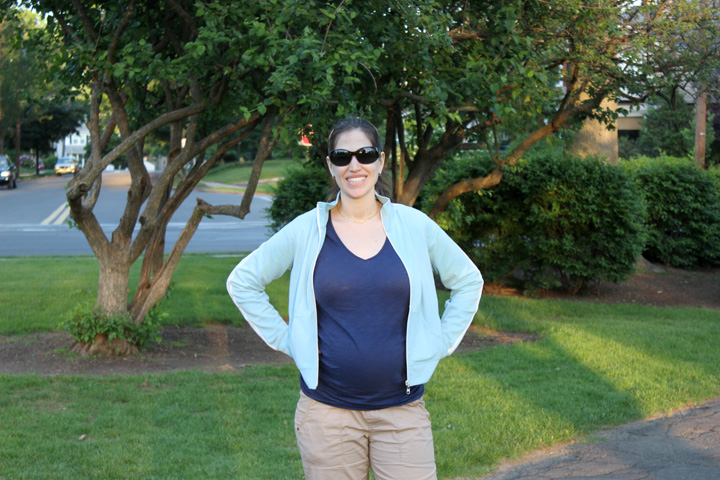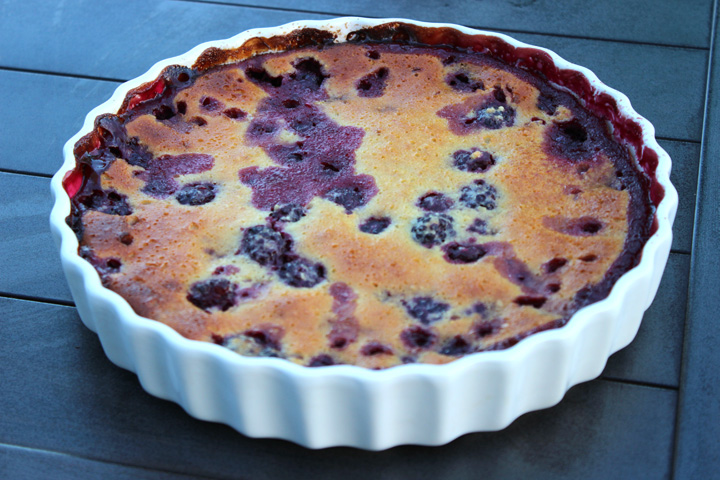 Blackberry Clafoutis
2014-06-04 19:35:39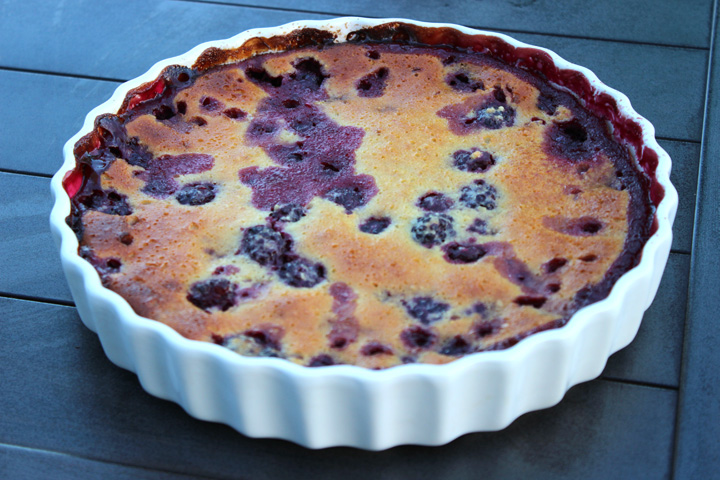 Serves 8
A not-too-sweet treat, perfect for dessert or brunch!
Ingredients
3 cups blackberries, rinsed and drained on paper towels
2 tablespoons kirsch, eau de vie de myrtille, or crème de cassis (optional)
7 Tbsp sugar
1/3 cup unbleached all-purpose flour
1/3 cup almond flour
3 eggs
1 teaspoon vanilla extract
Pinch of salt
2/3 cup low-fat plain yogurt (not greek style)
Instructions
Toss berries in a medium bowl with the kirsch, eau de vie or crème de cassis and 2 tablespoons of the sugar, and let sit for 30 minutes. Meanwhile, mix together all-purpose flour and almond flour.
Preheat oven to 375 degrees. Butter a 9- or 10-inch ceramic tart pan or clafoutis dish.
In a medium bowl, beat eggs with remaining sugar, vanilla, and salt. Place a strainer over the bowl and drain berries, allowing the liquid from the berries to run into the egg and sugar mixture. Whisk to combine. Arrange drained berries in the buttered baking dish.
Beat the flours into the egg mixture and whisk until smooth. Add yogurt and combine well. Pour over fruit, scraping out all of the batter with a rubber spatula.
Bake in the preheated oven for 35 minutes, or until the top is browned and the clafoutis is firm and puffed. Press gently on the top in the middle to see if it's firm. If it isn't, return to the oven for 5 minutes. Remove from the oven and cool on a rack. Serve warm or at room temperature.
Adapted from NY Times
http://elephanteats.com/