Well, I've been doing some cooking but I haven't had the energy to take out my camera, so no food pics for you this week. But I do want to share that I made a Wild Rice Mushroom Soup that was seriously amazing and then I happened to stumble upon another great recipe- Tortellini with Italian Sausage, Fennel and Mushroom. I highly recommened you guys make both of them…YUM. Unless you don't like mushrooms, sorry!
I'll be back soon with a recipe but in the meantime I thought I'd share some things with you :)
First, our new roof is on! We went with the "Slate" grey color. It was the second darkest color other than black. It's much darker than the previous roof, which I'm happy about. Here's the "before:"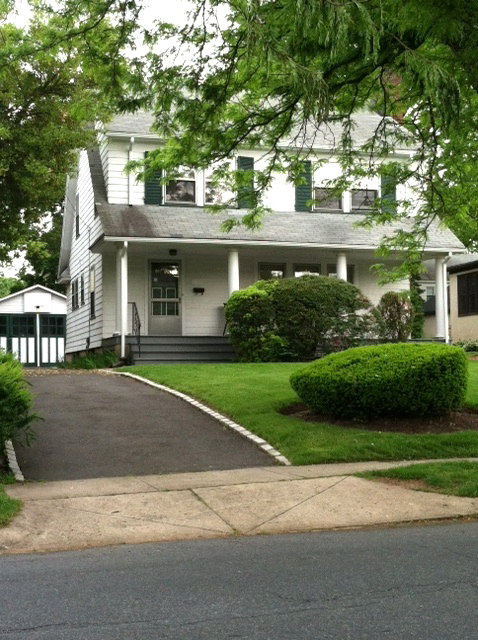 And the "after:"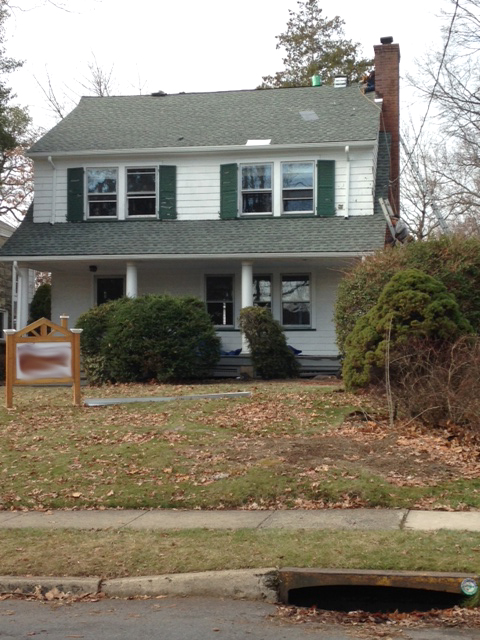 They were roofing the day I took the pic, hence the garbage sitting on the roof. It will look a lot darker once we get the house repainted I think. Also, there was frost on the roof which is also making it appear lighter than it actually is. And yes, I did blur out the info on the giant sign in our yard in case you were wondering.
Apparently the framing inside the house is complete now and the subs (the electrician, plumber and Heating/AC guy) are there working this week. It's moving along!
In other news…
So in addition to making Nate's mom granola for Christmas, I also painted a new cat portrait for my blogger friend, Emma! She had inquired about commissioning a portrait for a while but finally decided to tell her boyfriend about it so he could take matters into his own hands and turn it into a pseudo surprise xmas present.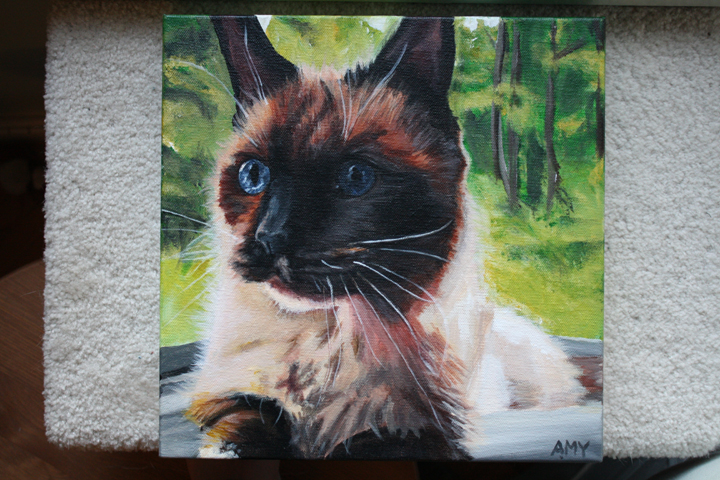 Emma has been wanting me to paint her kitty, Beata. I have to say that Beata is one of the most beautiful and photogenic cats I've ever seen! It also helped that Emma's boyfriend sent me a great pic to work from. He told me that it was very important that I capture Beata's "milk stain" lip and white paws, as they are her trademarks. Also, she has the most beautiful blue eyes!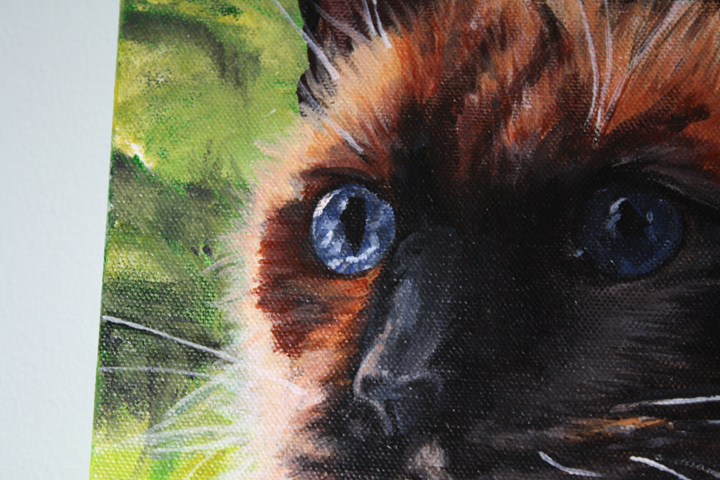 I know I say this every time, but I think this is seriously my favorite portrait I've done so far! The picture I had to work from was such good quality that I even decided to attempt the background, instead of doing my usual solid color. I also chose to wrap the painting around the sides.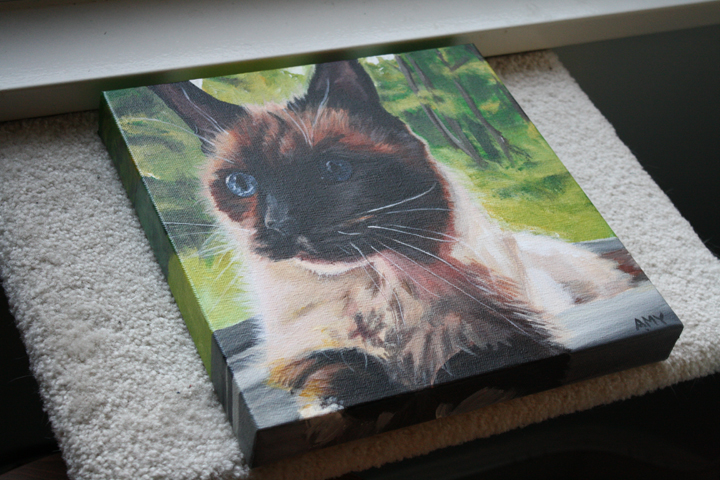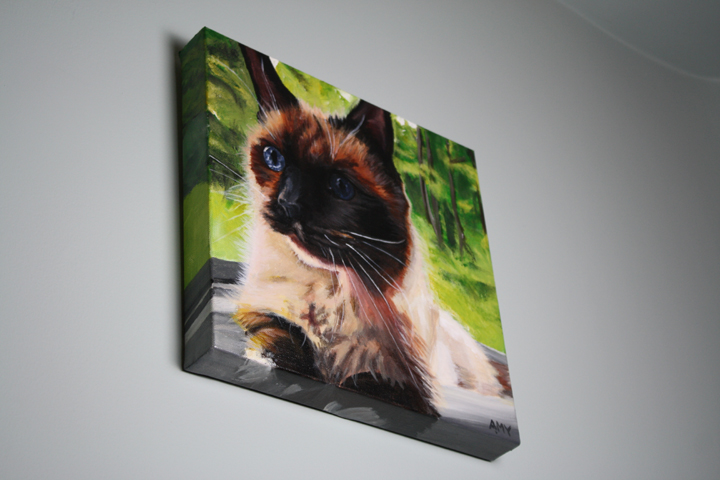 I got this kind of varnish to put on top and protect the painting and I stupidly got the "satin" instead of "matte" finish, making it shiny and hard to photograph. Actually the best pic I got was with my iphone before I put that varnish on: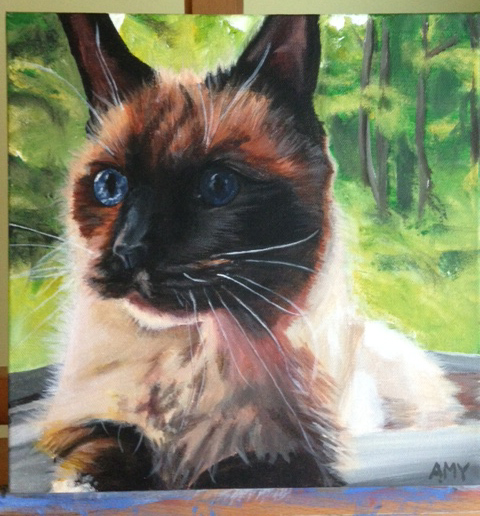 I'm happy to say that Emma loved her Christmas present! Emma, you'll have to let me know if Beata approves too ;)