For those of you who like to know about how the house is going, here we go!
For those that don't care, feel free to skip this post as there's no recipe. But next week I'll have a Thanksgivukkah recipe coming your way! :)
So today (Friday), I'm going out to NJ because I've officially chosen a contractor (!) and he's going to do a walk-thru of the house with me so I can point out everything I want to save. I want to preserve as much of the original house as I can, both because it will hopefully save money and because the house is 85 years old and I want to be sensitive to its history.
We've already begun work on the detached garage. We removed the very cracked and old concrete floor and poured a new reinforced slab. We also had to reframe the door opening because it had two old doors on hinges, with each opening from the middle. Here's the "before" garage pic- sorry for the cut-off pic, but the contractor took it: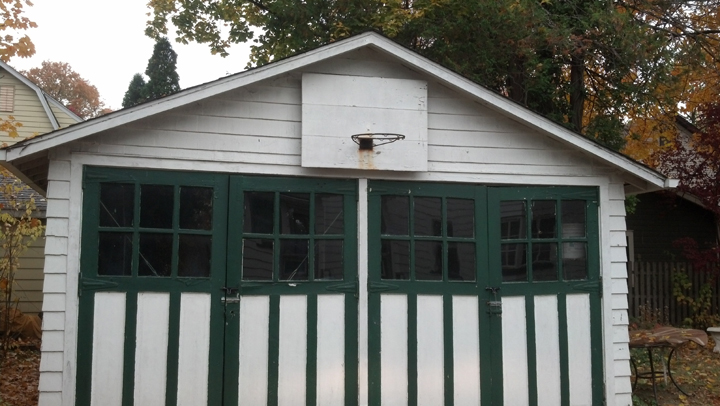 Anyway, as much as I would love to keep these awesome doors, we really don't want to have to get out of the car and open them every time we want to pull inside- there is currently no electricity out to the garage. Can you believe the little 96 yr old lady who sold us this house used to get out and open those doors??
Since we're installing an electric door, we decided it made more sense to have one big door instead of two small ones. If we had kept the two small ones, they'd be really really narrow. But because there were two doors there was a column between them holding up the front of the garage. In order to get rid of that structural column, we had to put a big header over the door.
That has now been completed and we're just waiting for the door to be delivered so we can install it! I'll add a pic when it comes in. I tried to pick a door that looked very similar to the original doors. Here's a pic of the style I chose. They look like they open on hinges like the original doors, but they really go up like a typical electric door:
Ours will be all one piece tho, not two separate doors. I may paint the trim like the existing doors, though not green…i'm thinking black perhaps, or gray. I dunno. The "hardware" isn't included (like the handles, and fake hinges if we want them), but the door company charges an arm and a leg for them. You can get cheap ones at Home Depot which is what I think I'll do and just install them myself.
As for the house, the architect finished up the floorplans and here they are!!! I'm so so excited. Sorry they're kinda blurry. I couldn't figure out how to get them the right size.
I've included the current floorplan so you could see the difference. I already gave you a tour of the inside of the house's first and second floors, but go check that out if you haven't seen it. Pardon all the call-outs and measurements that gunk up the new floorplan drawing. Hopefully you can read around them.
Did you SEE MY NEW KITCHEN?! How glorious is it? :) Oh my gosh, guys, I'm going to cook you so much yummy food in that kitchen!
Here's the second floor:
That whole front part of the house is the Master Bedroom suite!
And here's the third floor where there is currently only an unfinished attic: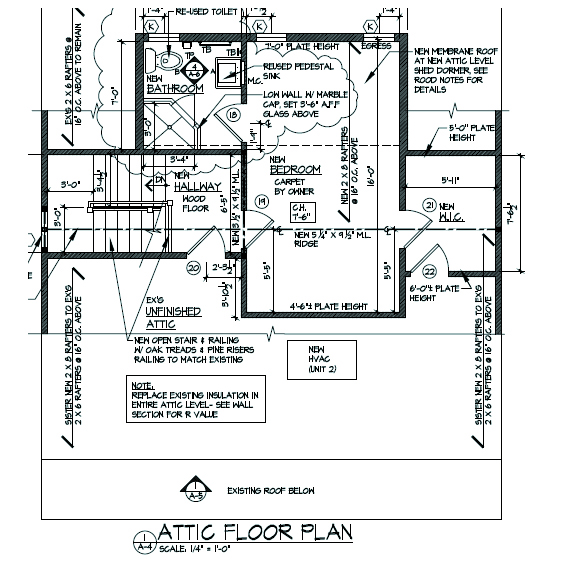 Last weekend my mom came into town and we went tile shopping. What I learned is that all pretty tiles are really expensive :(
I ended up making most of my decisions for the bathrooms though, so that's good. If you know me at all, you know that I'm extremely indecisive, so this was a big step. Thank goodness I had my Interior Designer mama there helping me out or it would have been futile.
I think maybe in these coming months I'll post moodboards every so often for the various rooms, showing the color/decor that I'm thinking. Would you guys like to see that?
Sorry for the photo-less and recipe-less post. I hope to have more updates soon. The house is supposed to be done in 4 months! I can't believe it :)