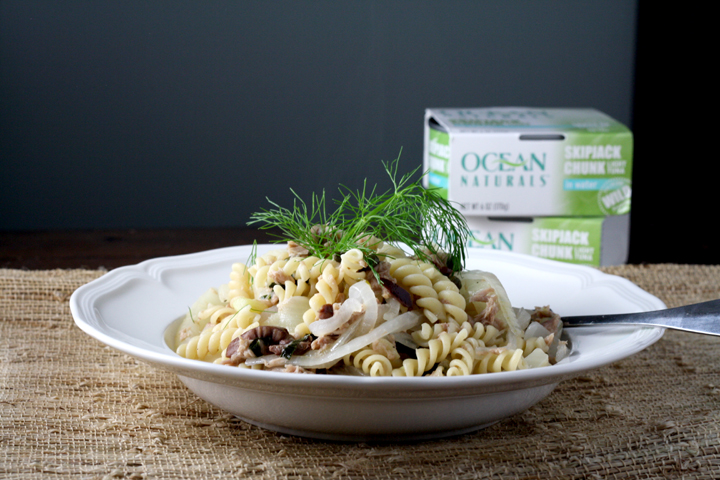 I was recently sent some Ocean Naturals canned tuna to try. I rarely eat canned tuna because I just plain forget it exists, so I was so glad that this reminded me how great it is.
Canned tuna contains high-quality protein and Omega 3 fatty acids. Tuna, especially canned tuna, is a convenient and versatile way for you to add fish to your family's diet.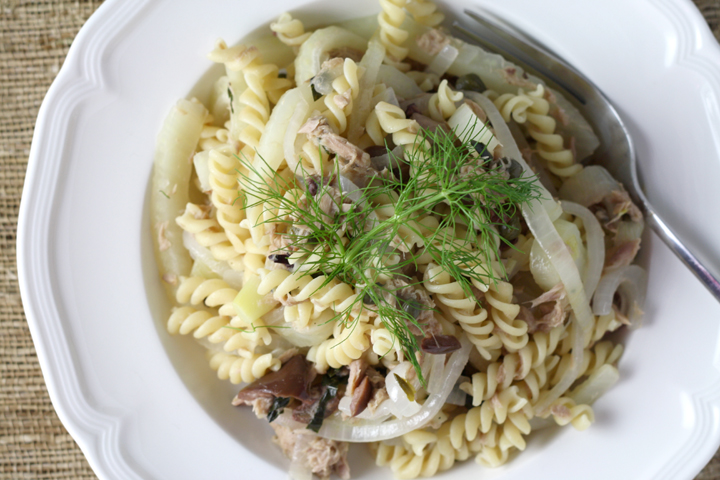 But I'm sure you guys know all that, right? What I didn't know was that tuna is often over-harvested and some species are more endangered than others. Ocean Naturals guarantees that all of their "responsibly-caught" tuna is harvested:
From target species populations that are healthy and abundant and are currently being harvested at a level that promotes the stocks' longevity
Using catch-methods that limit ecosystem impacts
In regions where the fishery is managed by regulatory bodies that help sustain the long-term productivity of all impacted species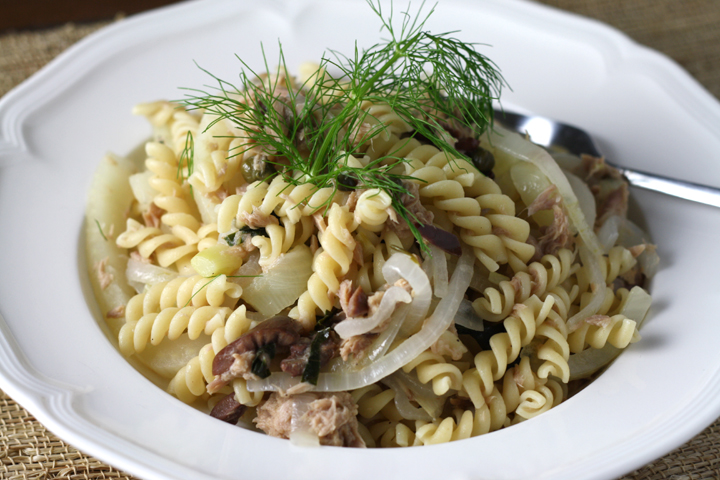 Nate has made me really think about our impact on the ecosystem in general, so it made me really happy to know that some companies are doing their part to preserve it and limit their impact on it.
Lately I've also become overly concerned with what I put in my body, and hate that everything seems to contain something that's unhealthy either from the packaging or the food itself. For example, it scares me that those plastic water bottles I drink from daily could be leaching chemicals into the water. Well, Ocean Naturals tuna doesn't have anything added- it's simply premium tuna with a dash of salt, packed in either olive oil or water. No fillers, additives, or preservatives. It's nice to know that some foods don't have anything artificial added!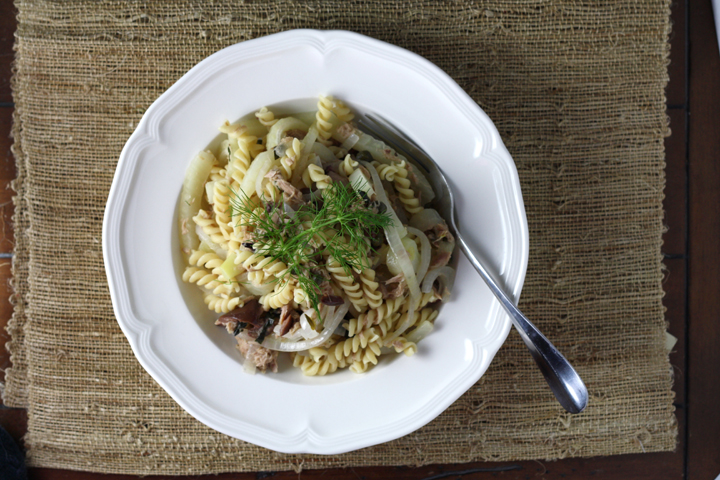 Anyway, since I got sent this tuna, I didn't want to just make a boring old tuna salad. Nate has been training for the NY marathon (it's this weekend!) so every Friday is pasta day to fuel his long weekend runs. I decided to make a pasta that incorporated the tuna. It's kind of based on the flavors of a sandwich he loves at 'WichCraft Sandwiches.
**I was given these products free of charge, but all opinions are my own. I would never post about a product I didn't love and plan to use again.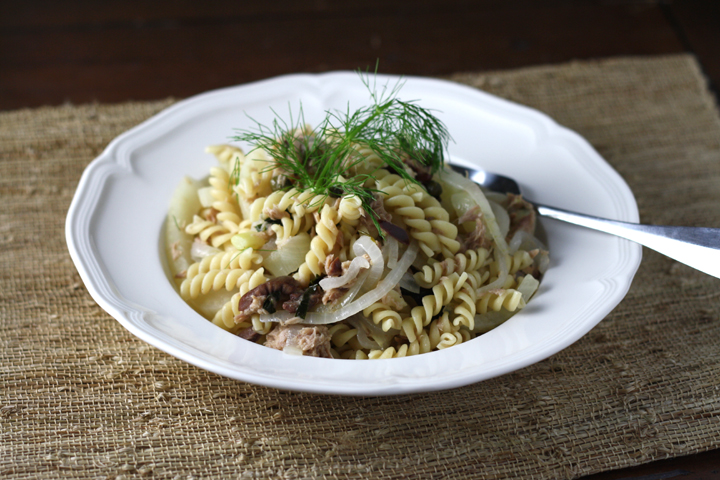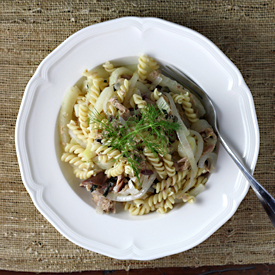 Light Lemony Tuna Pasta with Fennel, Capers, and Olives
2013-10-25 19:31:03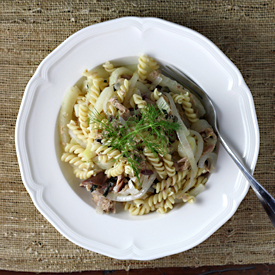 Serves 5
A lemony, healthy pasta packed with tuna, capers and olives.
Ingredients
2 Tbsp olive oil
1 medium onion, halved and thinly sliced
1 bulb fennel, tops removed, halved and sliced thinly (slightly less than 1/4 inch)
4 cloves garlic, minced
Juice of 1 lemon
2- 6 oz. cans chunk light tuna in water (do not drain) (I used Ocean Naturals)
2 oz. capers, drained
1/2 cup kalamata olives, drained and chopped
1/4 cup fresh basil, chopped
1/2 cup grated parmesan
12 oz pasta
reserved pasta water
Instructions
Bring a large pot of water to boil. Add pasta and cook according to package instructions.
While pasta is cooking, add the olive oil to a large sauce pan and heat over medium high heat.
When oil gets hot, add onion and fennel. Saute til almost soft. Add garlic and continue sauteing 1-2 min.
Add lemon juice, tuna, capers, and olives. Break up tuna with wooden spoon. Stir thouroughly and keep warm until pasta is done.
When pasta is cooked, drain but reserve a 1/2 cup of pasta water.
Add drained pasta, basil and cheese to the tuna mixture. Toss well, adding pasta water as needed to make a sauce. Salt and pepper to taste.
Notes
The leftovers are great served cold!
http://elephanteats.com/