I interrupt this week's food post for some house photos :) I'll try to get back to food posting soon, I've just been so busy!
Since so many of you requested "before" house pics, your wish has been granted. Honestly there's not much to see here and the changes will be so huge that it will be hard to compare after. But I'll give you a little tour…
Welcome to our house, come on in!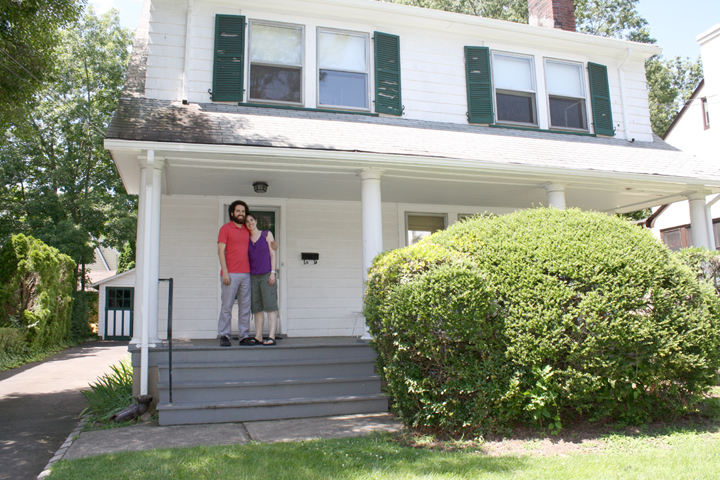 For those of you that are really interested, here's the first floor plan. You'll be able to understand my tour a little better this way: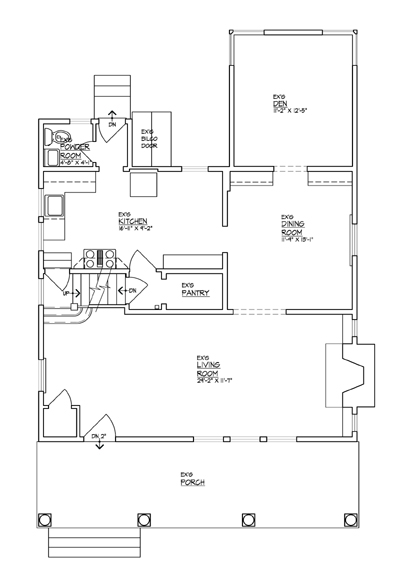 Here's what you see when you walk in the front door: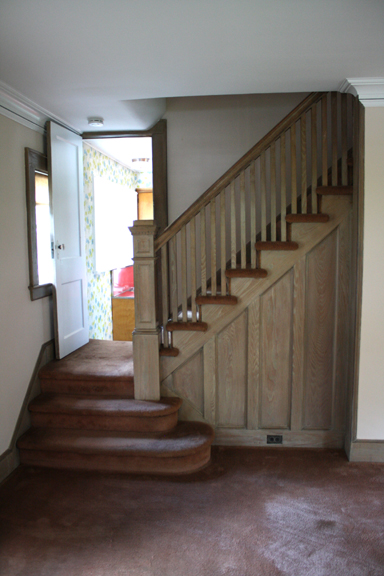 First of all, there's hardwood floors under all that gross carpet, which we will obviously remove. Second, how gorgous is that woodwork? It's going to look amazing stained a dark color to go along with the floors. Or Maybe painted white? I dunno yet!
To the your left is a coat closet and to the right is the living room:
Pardon they photo quality. I'm not sure how to take photos when the windows are all blown out.
Ok back to the stairs. There's a weird thing where you go up a couple stairs to a landing and then you can either go upstairs to the second floor or back down two more stairs to the kitchen. If you go to the kitchen that way, this is what you'll see: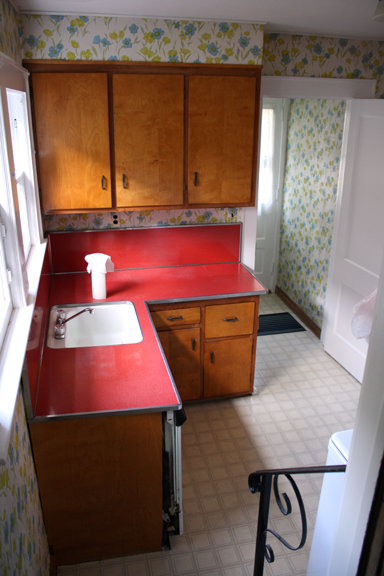 The door through there goes to the back door and a powder room.
If you walk down the steps and into the kitchen and turn to the right, this is the view through the kitchen, with the dining room behind it: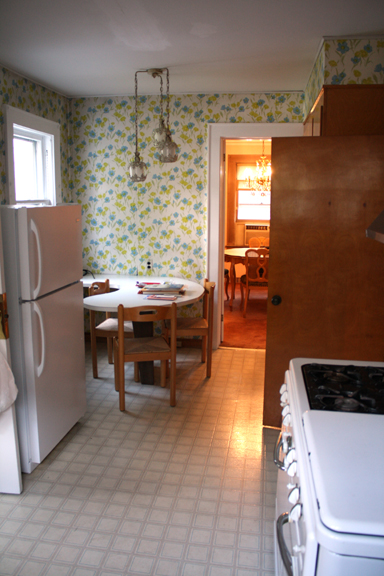 That door that's open on the right goes to the basement.
If you walk through the kitchen, this is the dining room: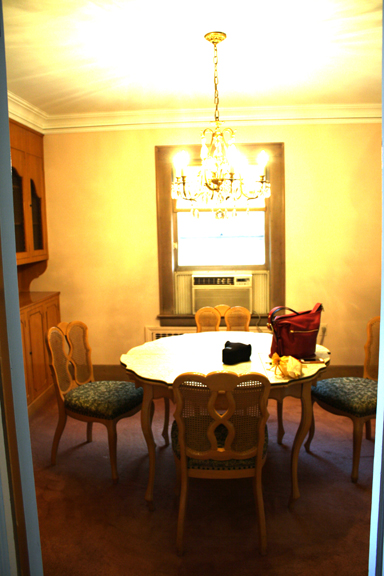 If you turn to the left, you see the den, which was an addition to the house: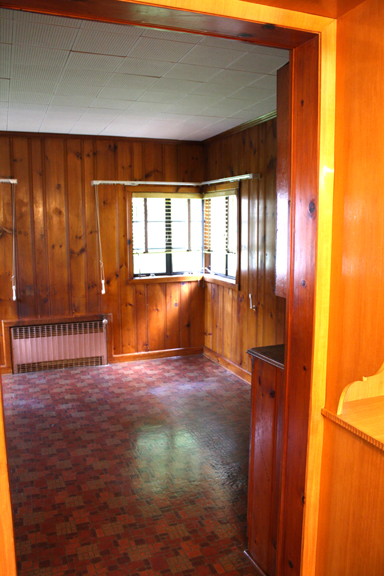 And if you had turned to the right you get back to the living room, facing the front of the house: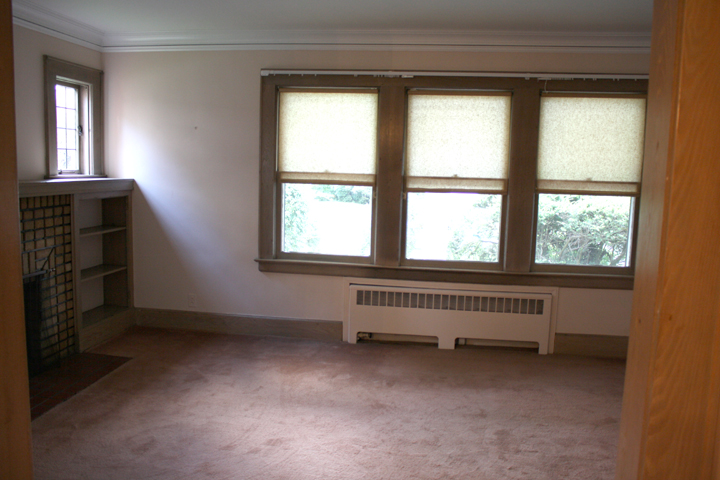 If you then walk into the living room and turn right, you face back towards the front door and staircase: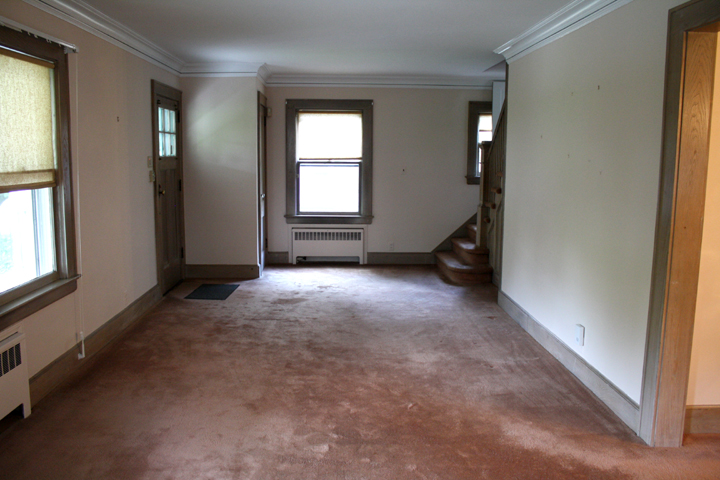 Ok, well my computer's about to die…so I'll share the second floor with you soon.
I hope you enjoyed the tour :) I can't wait to show you the "after" photos. And I especially can't wait for construction to begin!!!