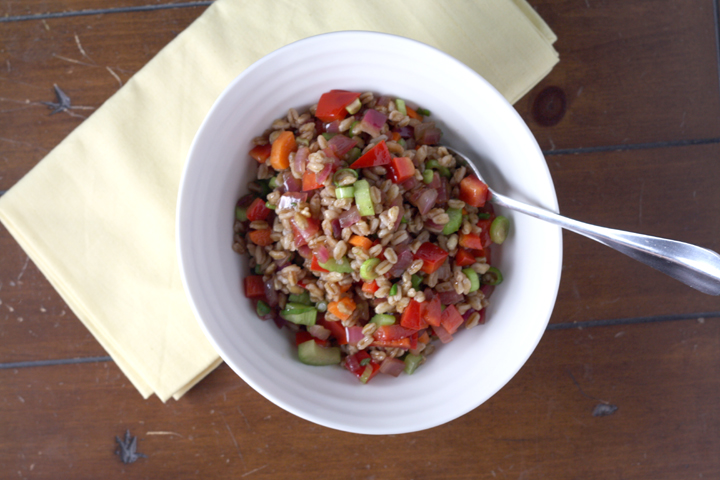 Sorry I haven't posted a recipe in a while. We've been quite busy around these parts.
First, Nate's mom came to visit, then my parents flew in for the wknd, then it was the 4th, then my bday and then I came down with a nasty stomach bug. But I'm back now, so I've got some lovely photos for you all, and a tasty recipe!
When Nate's mom came to town, we went to this cool exhibit at the Museum of Modern Art called the Rain Room. It's basically a dark room with just one light shining, and inside it's raining…but wherever you walk the rain stops. They only let 10 or so people in at a time.
Here's Nate and his mom- in the rain, but dry as can be.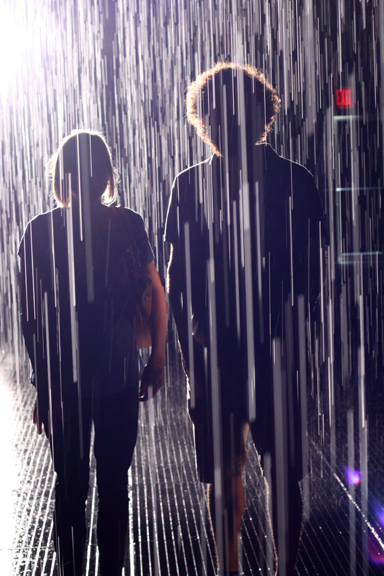 Because it was a dark room with a huge light beam shining right on us, there were some crazy shadows while we were waiting in line.
No one else in line seemed to notice, as they were too mesmerized by the actual exhibit, but Nate and I managed to get quite a silhouette of us!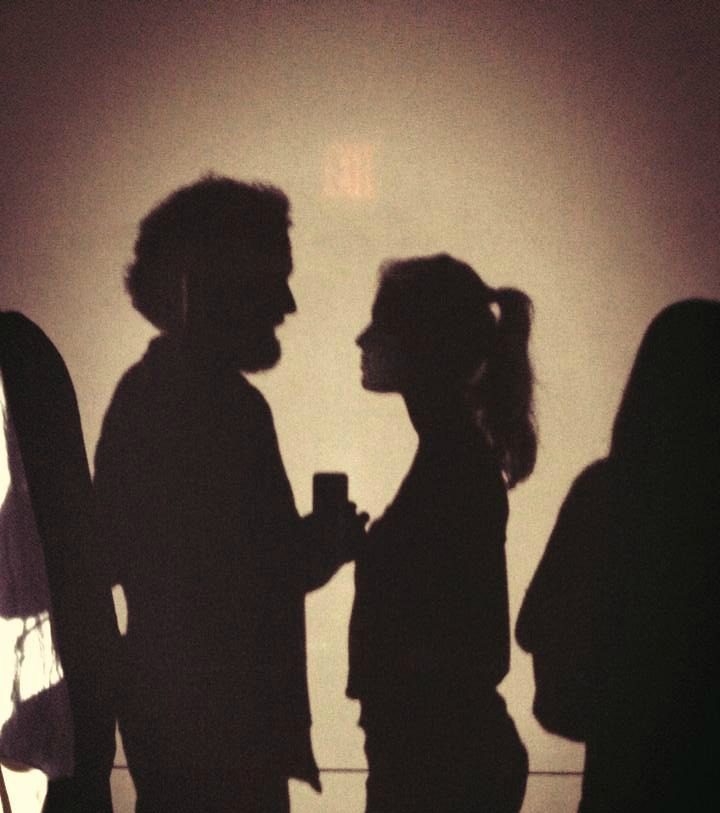 Then, we headed to the Botanical Gardens in the Bronx. We've been there a bunch of times, but this time we went specifically because they had this awesome outdoor temporary exhibit called The Four Seasons.
From their site, "Four Seasons is an installation of four sculptures—each standing more than 15 feet high—by contemporary American artist Philip Haas. Encompassing Spring, Summer, Autumn, and Winter, the works are inspired by the 16th-century creations of Italian Renaissance painter Giuseppe Arcimboldo."
They were SOOOO cool. Clockwise from top left: Winter, Spring, Summer, Autumn.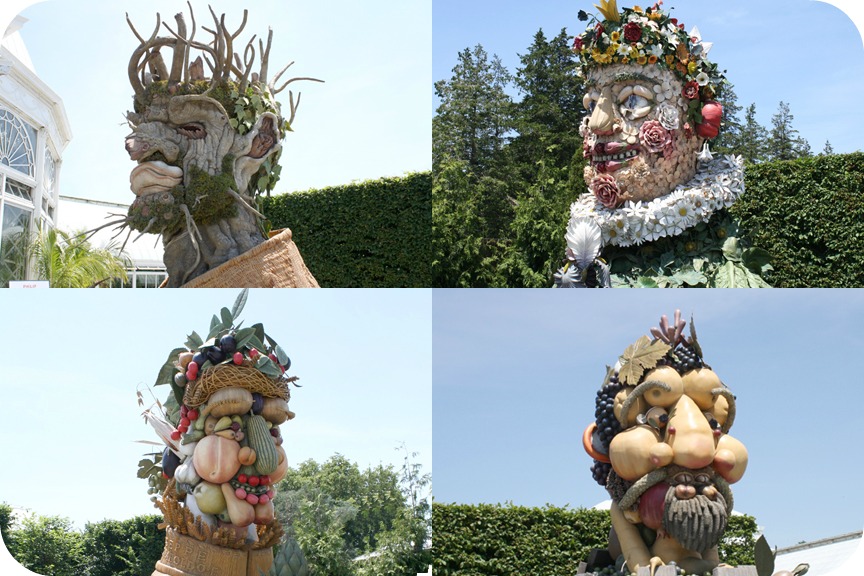 Here's a photo to show how large they are in comparison to a person. Quite a resemblance, isn't it?
I don't have any great pics from when my parents visited because it was too hot to do anything, much less take out the camera. We did do some fun stuff though- walked over the Brooklyn Bridge, ate some yummy food, saw a cool Lego exhibit at the Discovery Center, and ate more yummy food :)
Finally, here's me, enjoying my delicious Reese's PB cup ice cream cake, a mere 12 hours before the stomach virus incapacitated me. At least I got to enjoy my bday!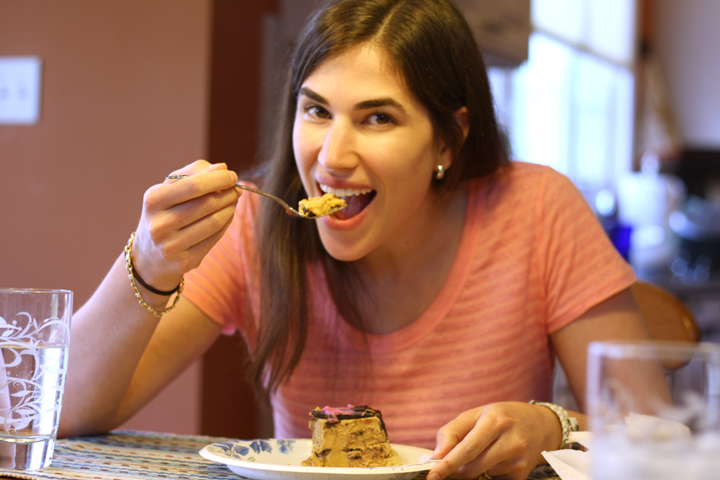 But the real star of this post is the Farro Salad I made to bring to my friend Barrie's annual 4th of July party. I saw it on one of my fave sites, Shutterbean, and I chose it because it has nothing in it that can spoil if it's left out in the hot temperatures for an afternoon (i.e. perfect picnic food!). And it's a good thing I chose something like that since it was in the 90s all day on the 4th.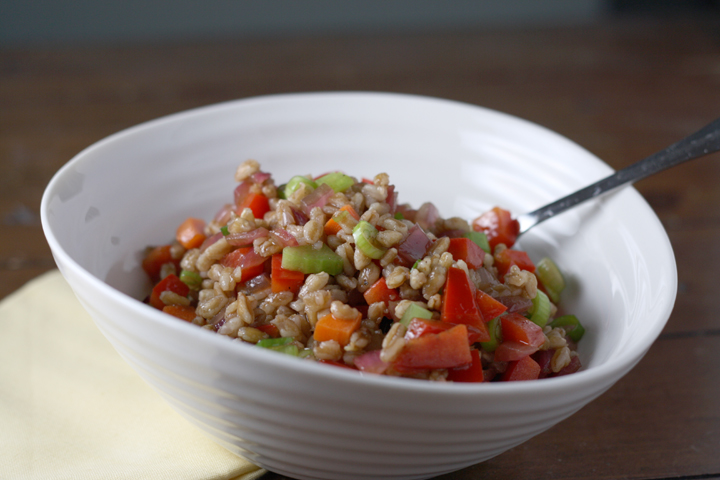 It was TOTALLY delicious and I couldn't stop eating it before I packaged it up for the party.
I'm pretty sure I didn't change a thing from the recipe on Shutterbean's site, so you can head on over there for the recipe! The only caveat I'd make is that I doubled the recipe and it still didn't seem like all that much. I guess it depends if you're serving it as a main dish or side dish.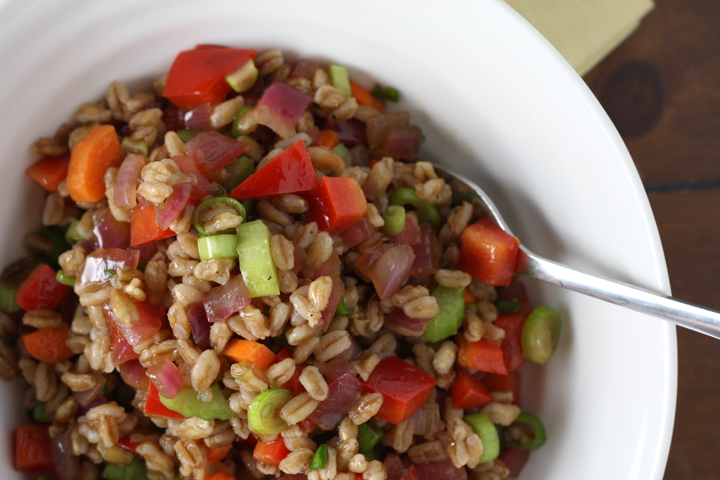 I hope you all had a great 4th! I can't believe we're already into July. How is this year going by so quickly!