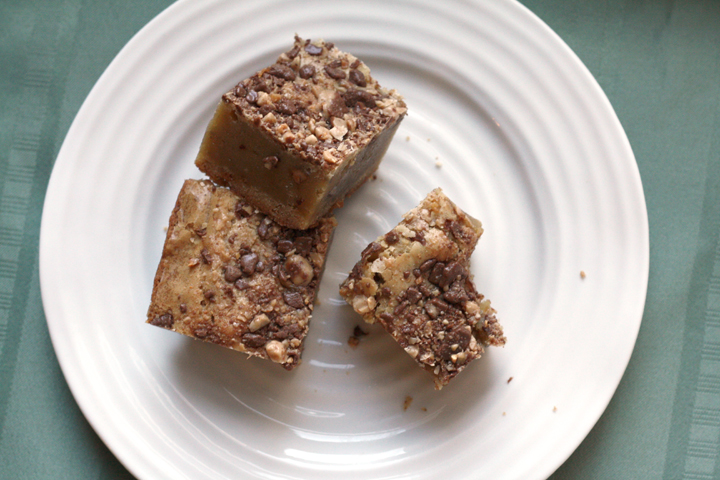 Nate's mom came to visit us last weekend and we did quite a bit of walking. We headed over to the New York Historical Society, because they were having a John J. Audubon exhibit.
I don't know if you guys remember, but our wedding was at one of Audubon's houses (his first one in the U.S., actually). Amongst his many many bird drawings, it was fun to see a painting of the place where we got married (painted by Thomas Birch). It looked a little different back then, but it's cool to think about how old it is!
I didn't realize that his drawings were all mixed media- mostly water color with some pen and ink, charcoal and others. They were really detailed and really impressive!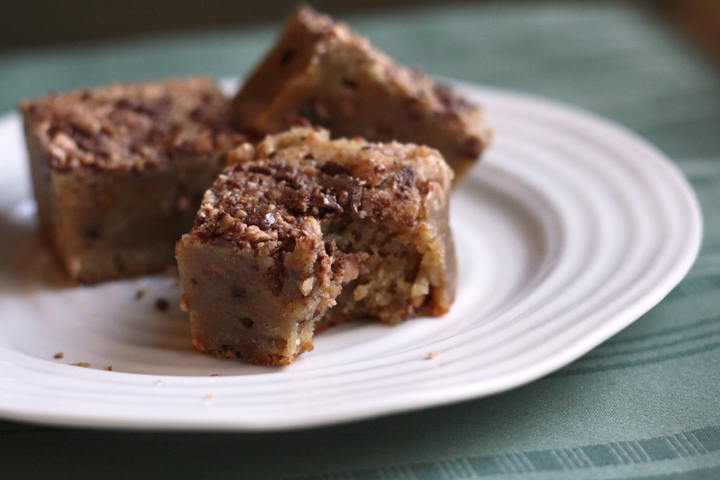 I realize you guys probably are more interested in what I've been cooking up than our weekend plans, so I'll get to it. I found this recipe when I was looking for baked goods I could send to Nate in California that would hold up well in the mail. I also was looking for a way to use the toffee baking bits I had leftover from Christmas cookie baking. My aunt was kind enough to buy me several bags since she knows how hard it is to find them in nyc! She got me both regular and chocolate covered Heath toffee bits.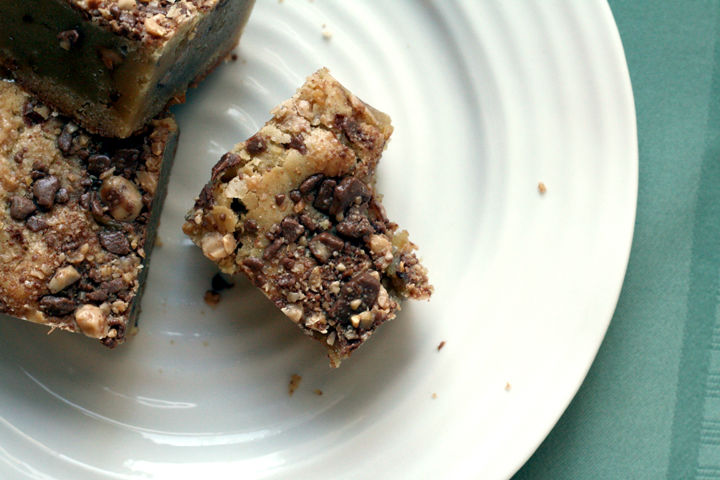 The recipe calls for the plain ones and that's what I used the first time I made this, but I tried the chocolate covered Heath bits this time for a change, and the bars came out equally delicious :)
I actually didn't even make these. We had our good friends Erica and Patrick over to dinner and Erica offered to help while I was making dinner (homemade spaghetti with my pasta machine!). So I gave her the recipe and she did a great job making them! We all really enjoyed these for dessert :)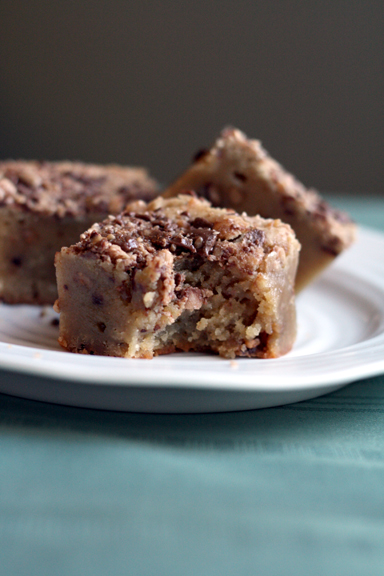 I didn't change anything about the recipe from Just a Taste's blog other than adding chocolate covered toffee bits rather than plain toffee, so you can find the recipe here to get it.