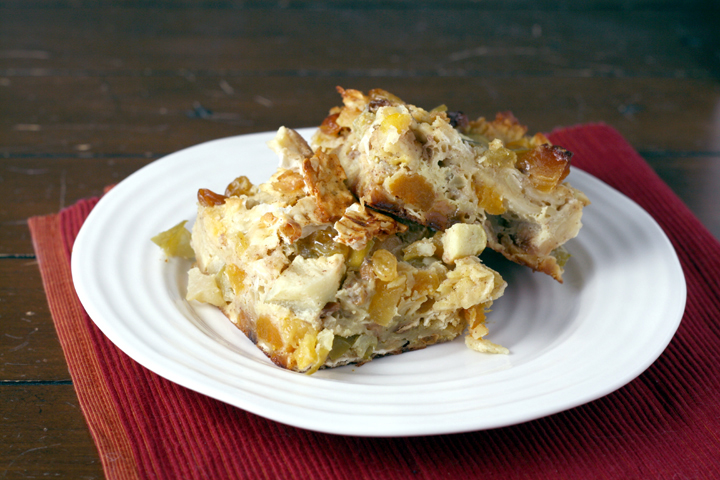 For those of you who are unaware, next Monday starts the beginning of Passover- the week long Jewish holiday that commemorates the Exodus of the ancient Israelites from slavery in Egypt.  When Pharaoh freed the Israelites, it is said that they left in such a hurry that they could not wait for bread to rise. In commemoration, for the duration of Passover no leavened bread is eaten. Matzo(flat unleavened bread) is the primary symbol of the holiday.
I spoke a little bit about this last year when I shared what is, in my opinion, the most delicious Passover dessert you will ever find, a Chocolate Apricot Torte. An amazing dessert for any day, not just Passover.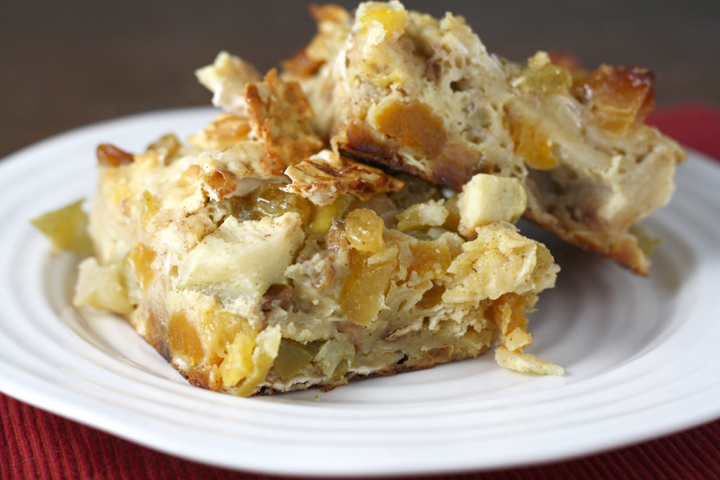 Anyway you can't eat anything leavened (or flour or a few other things), but you can substitute flour with matzo meal or matzo flour. It doesn't have quite the same properties, so you have to be a little creative.
There are three main types of recipes for Passover:
First there are that don't involve leavening agents at all, like meat/fish/poutry/veggie based dishes.
Second are dishes in which you would usually use such a small amount of flour (like under 1/4 cup) that you can easily substitute matzo meal without affecting the texture/taste, etc.
Finally, a large part of Passover recipes are those that highlight matzo rather than trying to hide it.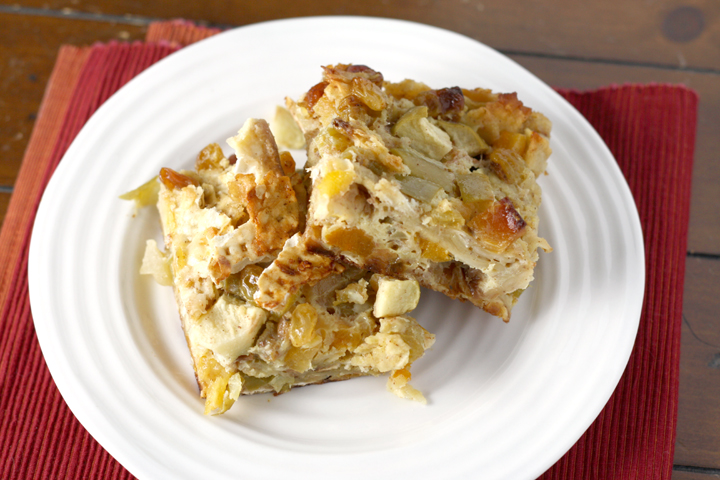 This recipe I'm about to share is one in which matzo is the star. I've shared my Aunt Rita's Noodle Kugel with you before. Hers is my favorite noodle kugel around, but a more traditional kugel (pudding) involves eggs, dried and fresh fruit, along with noodles and sometimes cottage cheese. This kugel is similar except that it uses matzo in place of the noodles.
When soaked in water and then baked, matzo takes on a chewy consistency that, although not like noodles, is actually pleasant. I had never made this particular recipe, but there are many similar ones, and I'm sure every Jewish family has their favorite. They do make Passover "noodles" but in my opinion you should stay away, as the consistency is vile.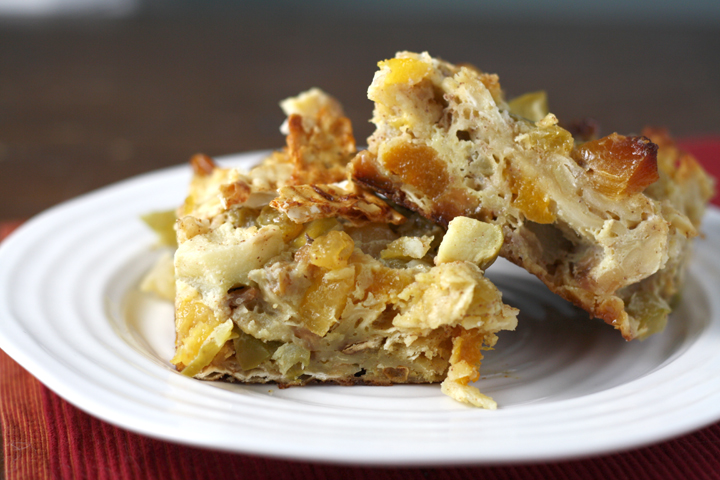 I'd definitely make this kugel again. It was very sweet, almost like dessert, so I think to serve it as a side dish I'd cut back on the dried apricots. Other than that, it was delicious!
 *Note that in order to make this dessert pareve (neither meat nor dairy), I used margerine, but you could easily use butter instead.
Apple-Matzo Kugel
Very slightly adapted from Epicurious 
makes 12 servings
4 large apples, Granny Smith or any tart apple, cored and cut into medium dice
1/2 cup light brown sugar
1/4 cup orange juice
7 plain matzohs
1 cup warm water
8 eggs
1 teaspoon salt
1 teaspoon ground cinnamon
1/2 cup sugar
1/2 cup (8 tablespoons) butter or margarine, melted
1 cup golden raisins
1 cup dried apricots, medium, chopped
Preheat the oven to 350°F.
Toss the apples with the brown sugar and orange juice, set aside in a medium bowl.
Break the matzoh into 2- to 3-inch pieces and soak in 1 cup of warm water until soft but not mushy. Set aside.
While the matzoh soaks, beat the eggs with a wire whisk in a large bowl until blended. Add the salt, sugar, cinnamon, melted butter, raisins, and apricots.
Squeeze the liquid from the softened matzoh and add the matzoh to the egg mixture with the apples. Stir the kugel well and pour into a lightly greased 2 1/2-quart casserole dish or a 10×14-inch pan (i think 9×13 will work fine).
Bake the kugel for 60-80 min. Cover the top with foil if the top begins to become too brown early in the baking. It will look firm but you may see some liquid- it's just the melted butter. It will firm up soon after coming out of the oven.
Remove the kugel from the oven and cool to room temperature.
Tip:
The kugel can be made 2 days ahead, cooled, and refrigerated, covered. Bring to room temperature and reheat in a 350°F oven.