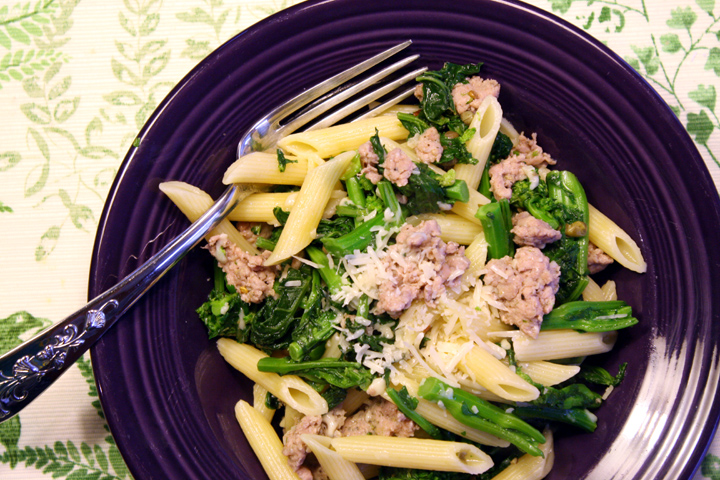 I just got back from visiting Nate in California again yesterday. It was another great, but too short, trip. I have to say that the weather out in LA is not as bad as I thought it would be. In fact, I can't believe it gets as cold as it does! I guess I could live out there if I had to…let's hope Nate finds something in the job department soon.
I got to see my uncle's new puppy…she's so tiny!!!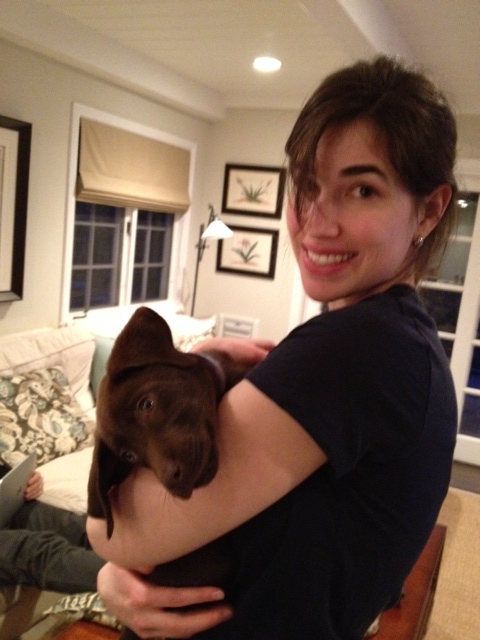 And I got to see one of my best friends, and bridesmaid, Barrie. Nate and I met her at the LACMA where there's this really cool lamppost sculpture.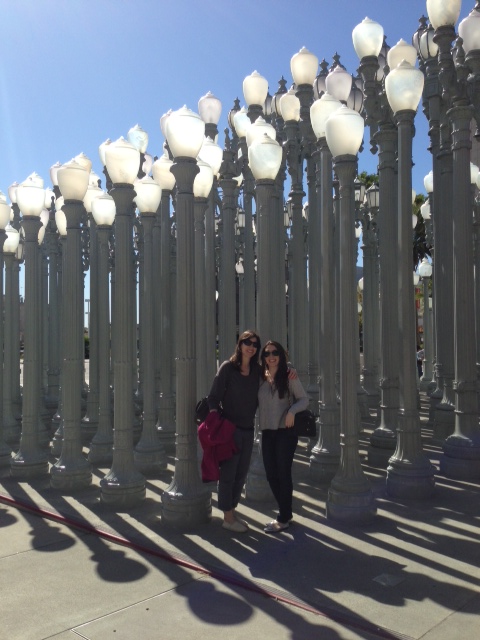 Anyway, since Nate's been gone, I haven't done that much cooking. I would cook a small amount but I just don't like spending all that time and effort on a meal that will only last a day or two. So instead I only know how to make large quantities, but with only me eating it I can't be doing that very often.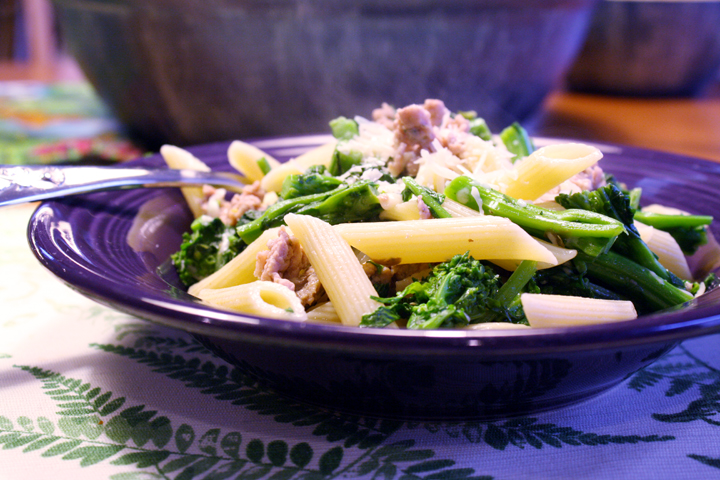 So I've been forced to go back to some recipes I made but never posted. The photos aren't great because I rushed to take them so we could dig in. I actually made this meal during the 4th of July weekend! But actually, I think this makes a great meal in any season :)
I don't know why I never posted it, since it's totally delicious. I guess it's kind of similar to a couple other pastas i have on my blog already, but honestly this type of garlicky sauce with sausage is my favorite kind. I got this from my mom's recipe box, but I think it's from Gourmet or Bon Appetit or something.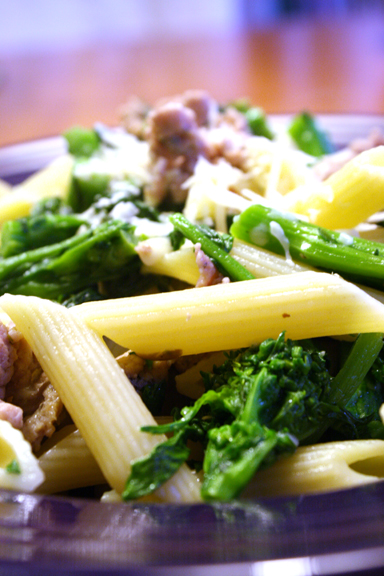 I promise I'll cook up something new for you soon. I actually had high hopes for an oreo bundt cake I baked up while out in CA, but it didn't come out as pretty as I thought it would. It was tasty, but nothing special in the chocolate cake department.
You guys looking for me to make any particular types of recipes?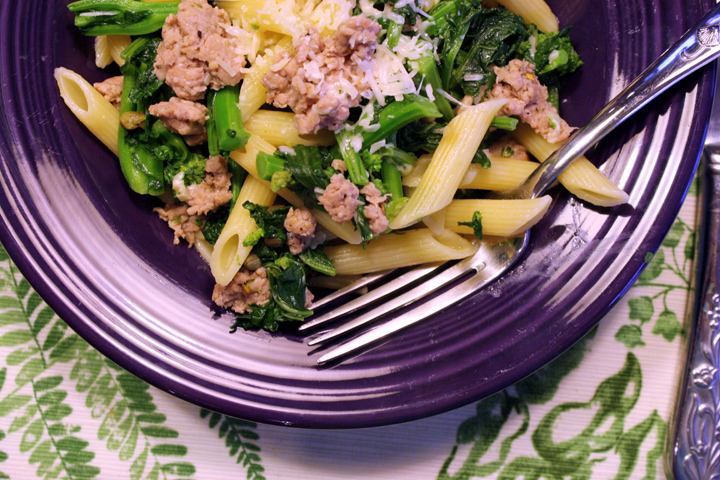 Penne with Broccoli Rabe
Serves 5-7
Ingredients:
1 lb penne
3/4 pound raw italian turkey sausage
2 bunches broccoli rabe (rappini)
2 Tbsp olive oil
2 cloves garlic, minced
2 Tbsp capers
1/4 cup white wine
1/2 grated parmesan plus more to garnish
salt and pepper to taste
Cook penne in salted water.
While penne cooks, cut stems off broccoli rape. Cut remaining stalks and leaves into 1″ pieces.
Heat 1 Tbsp oil in large skillet. Remove sausage from casings and cook, breaking up with wooden spoon until no longer pink.
Remove sausage from pan. Add another tablespoon oil and garlic. Saute garlic until golden.
Add broccoli rape, capers and white wine. Saute until leaves wilted and stalks are tender, 5 min. Season with salt and pepper.
When penne is al dente, drain and put in bowl. Add broccoli rape and cheese. Toss and serve with more cheese.