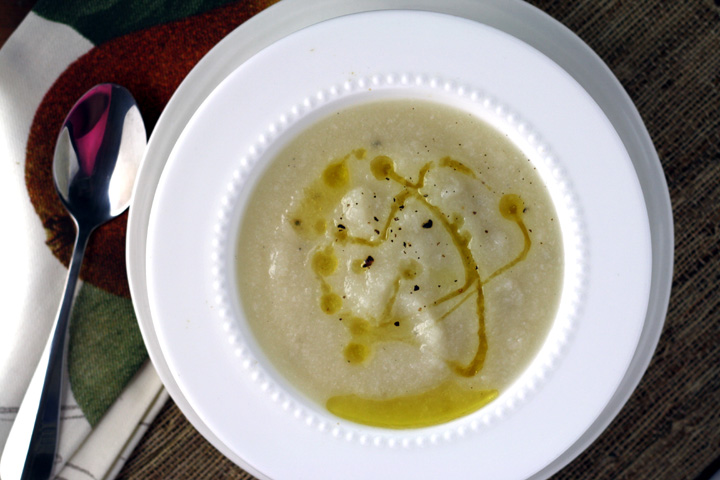 Sorry for my absence. I was sick with some stomach virus and then a cold, and then I was in California for the long weekend. Being sick totally sucked, especially since I lost my appetite. I had poor Nate ordering pizza for dinner while I slept.
California, on the other hand, was so much fun. I got to spend time with my family and one of my closest friends, all of whom live in L.A. The weather was totally gorgeous. We went on a beautiful hike (and I realized how out of shape I truly am), and just spent a lot of time relaxing and eating yummy food. Thank goodness my appetite fully returned.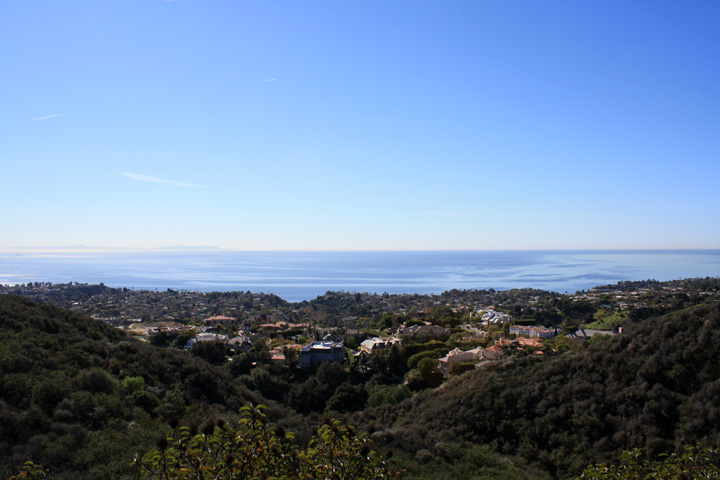 I came back on Monday, while Nate is staying there for a month or so doing some job-searching. Since Nate's gone, this is my perfect opportunity to cook all the foods I love that Nate doesn't…starting with cauliflower!
The inspiration for this soup is another one of our honeymoon meals. Everyone told us we had to get a meal from one of the many food trucks while we were in Portland. Nate is kind of a picky eater, despite his claims otherwise, so the only food truck that seemed ok was a soup truck called Savor Soup House. Plus, it was a cold, rainy day and i love soup. We decided to get a 3 soup sampler- we ended up going with a basic tomato soup, a chicken tortilla and I think black bean with ham. They were all pretty awesome.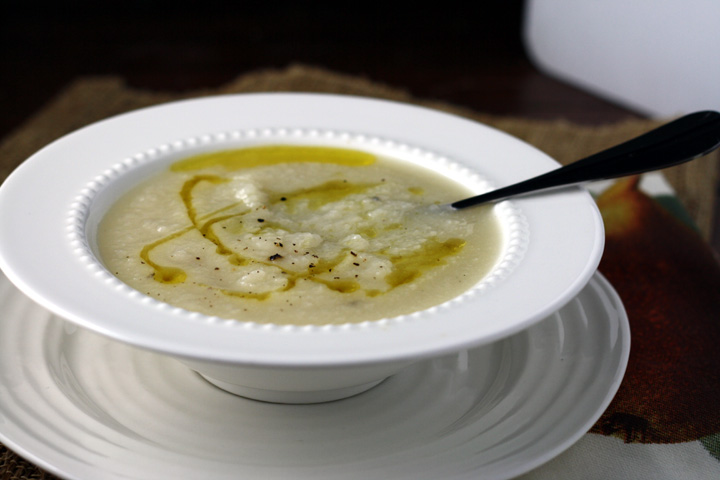 It was hard to decide between all the yummy choices, but I knew the cauliflower soup on their menu wasn't an option since Nate says he detests caulflower. I guess the truck owner heard my lament about the fact that I couldn't order the cauliflower soup, and so he gave me a little taste. It was seriously amazing.
The soup was so simple but so flavorful. I asked what was in it, and he told me it was just cauliflower, vegetable broth, salt, pepper and a little olive oil. I knew immediately that I'd have to find a way to make it myself.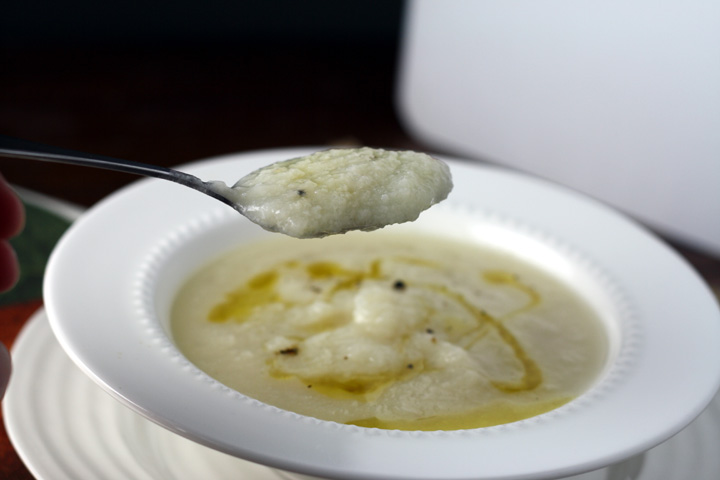 In addition, I've been dying to use one of our wedding presents- an immersion blender! I made sure to keep my fingers away from the blade after this horrific article Nate sent me last week. Although, those people sound like idiots.
The soup came out great, but I honestly can't remember if it was as good as the one in Portland. I wasn't in the mood for plain cauliflower soup, so I added a drizzle of buffalo sauce and a sprinkle of blue cheese to take it up a notch. Seriously yummy.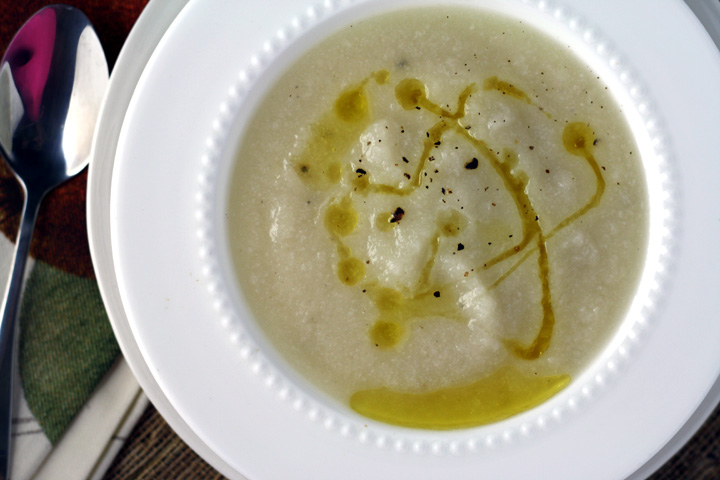 Simple Cauliflower Soup
Serves 5-7
1 head cauliflower
4 cups vegetable or chicken broth
1 Tbsp extra virgin olive oil + more for garnish
salt and pepper to taste
Cut end and core out of cauliflower. Cut into chunks and put in large pot. Add the stock, cover and bring to a boil.
Simmer covered for 15 minutes or until cauliflower is tender.
Using an immersion blender, puree cauliflower and broth until smooth.* Alternatively, add soup and cauliflower in batches to a blender. Make sure not to fill blender more than half full because hot liquids expand.
Add olive oil, salt and pepper to taste.
Serve with a drizzle of olive oil and a sprinkle of pepper. (or for something different, do what I did and drizzle with buffalo sauce and sprinkle with blue cheese- so good!)