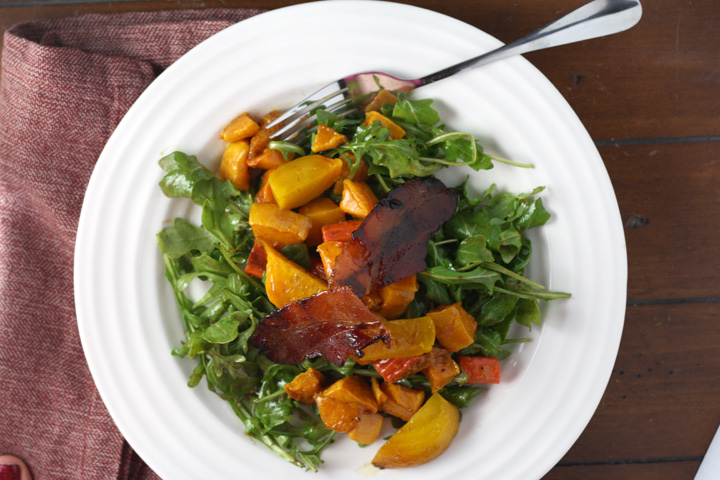 One day on our honeymoon, we had been hiking all day in the cold, pouring rain and after visiting several of the orchards on the Fruit Loop, petting some very cute alpacas and checking out a glass-blowing shop, we had nothing left to do that day before dinner.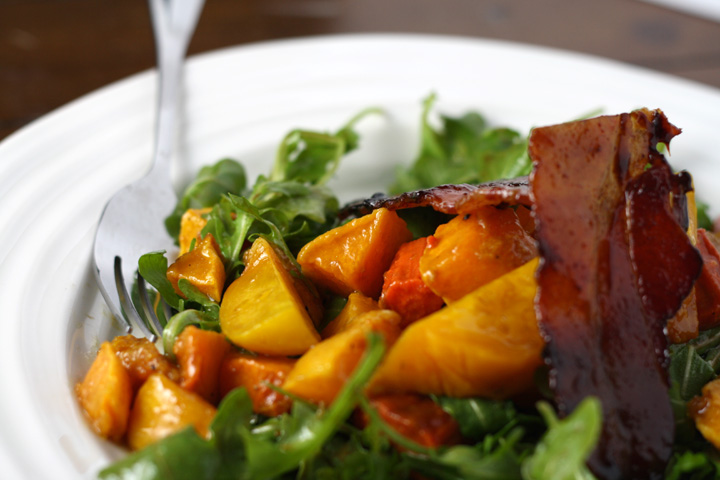 The cabins we were staying at were a long and treacherous drive away and since I was the designated driver, I didn't want to deal with driving back to the cabins for an hour or two and then back into town. You see, we were staying in Washington and dinner was in Oregon, and so we had to go over this really really really really scary little metal bridge to get from one to the other. The bridge probably wouldn't be so scary in broad daylight on a nice clear day, but we had neither weather or sun in our favor on this occasion.
And so Nate and I headed early to dinner and played Letterpress (a highly addicting word game) against each other in the car for an hour while we waited for it to be late enough for us to legitimately arrive for our dinner reservation. We had plans to eat at this delicious restaurant in the Hood River Valley called Nora's Table, as per Nate's father's recommendation.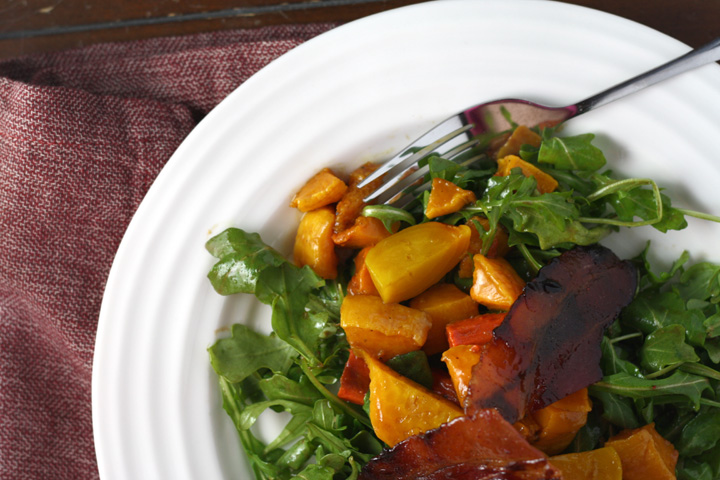 The restaurant is small and cozy and I believe they vary their menu based on the season. On that particular day, there was something on the menu that was cold roasted veggies in a balsamic dressing on top of arugula, with candied bacon. I can't remember the exact combo of veggies but I know there was definitely butternut squash and beets…and i remember there being some other squash or root veggie.
I had meant to recreate this recipe because the candied bacon was the most delicious thing either Nate or I had ever eaten….but I just never got around to it. Then a couple weeks ago, Shannon posted a recipe for bacon candy, and I knew it was a sign from the food blog gods that I really needed to get on this recipe recreation, STAT. It was also because after telling Shannon about said meal, she threatened my life if I didn't begged me to immediately make this recipe and share it with her.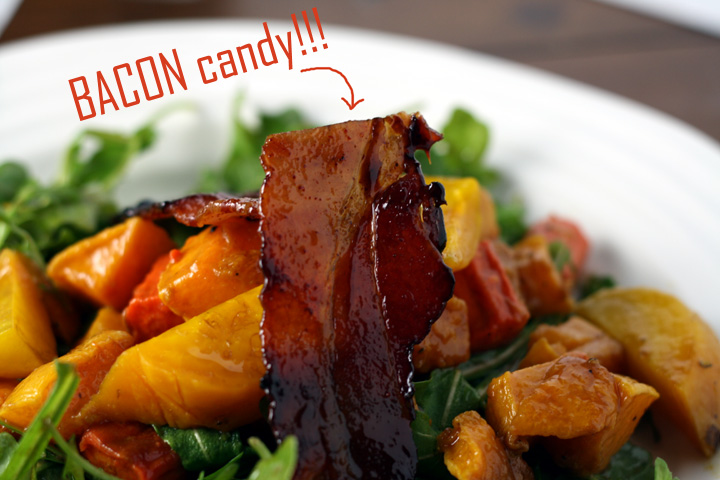 And so I took this threat request very seriously. Plus I now had a recipe for the most delicious part of the recipe (bacon candy!), courtesy of her. So I came up with a little something that I think gives Nora's Table a run for their money. I hope you enjoy it.
*Just a note/warning: I tried using yellow beets for this recipe to maintain a yellow/orange color theme. However, I unfortunately learned that yellow beets oxidize to an ugly blackish color when left in the fridge overnight. Since these veggies need to be made the day before (or earlier in the day to cool to room temp), I recommend using red beets. If you were going to make the veggies same-day and serve room temp, then yellow would probably work.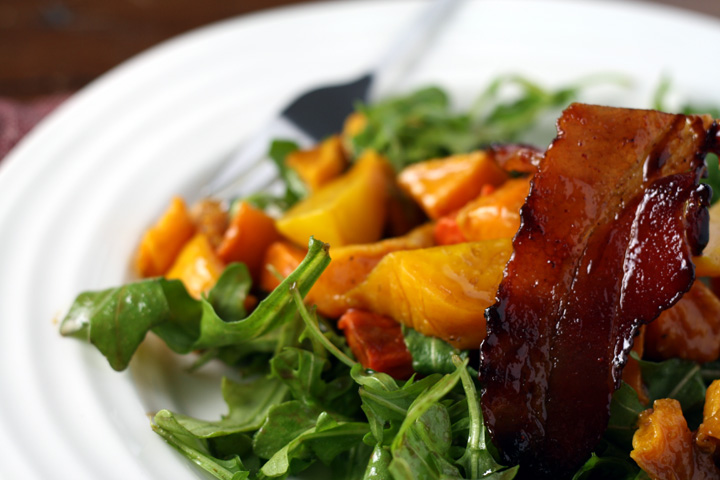 Roasted Balsamic Squash & Root Vegetable Salad with Candied Bacon
Serves 4-6 large servings
1 bunch red beets* (see note above recipe)
1 medium butternut squash, peeled, seeded and cut into 1″ cubes
3 carrots, peeled and cut into 1″ chunks
olive oil
5 oz. arugula
Dressing:
1/4 cup balsamic vinegar
1/4 cup + 2 Tbsp olive oil
2 Tbsp dijon mustard
salt and pepper
Candied Bacon (recipe to follow)
*It's best to roast the vegetables the day before you want to eat this so you can serve them cold, or room temperature
Preheat oven to 400
Thoroughly wash beets, trim off greens leaving 1 inch (you can saute the greens for a yummy side dish!). Wrap beets individually with a bit of olive oil in a piece of foil and wrap tightly. Put on a baking sheet in case of leaking. Roast for an hour or until beets are easily pierced with a knife. Let cool until easy to handle and rub skin off under running water. Pat dry and cut into 1″ thick slices.
Toss squash and carrots with 1-2 Tbsp olive oil, 1 tsp salt and some pepper. Spread on a foil-lined baking sheet. Add to oven after beets have been cooking for 15 min. Roast for 45 min total or until slightly browned, tossing halfway through.
Cool veggies to room temp or refrigerate over night.
When ready to serve, combine dressing ingredients in a bowl and whisk well. Add salt and pepper to taste. Toss all veggies with about half of dressing, or however much you like.
Toss arugula with more dressing. There will probably be a little extra, depending on how much you like.
Put arugula on plate, top with mound of veggies and a couple slices of the halved candied bacon.
Candied Bacon
adapted from Shannon's blog
1/4 cup + 2 Tbsp brown sugar
1/2 teaspoons chili powder
6 slices thick-cut bacon
Preheat oven to 400˚F. Line a lipped baking sheet with heavy duty foil, completely covering.
In a small bowl, whisk together the brown sugar and chile powder with a fork until evenly distributed and all brown sugar lumps are out. Press bacon into brown sugar mixture, heavily coating both sides.
Spoon excess brown sugar mixture onto the bacon.
While your bacon is baking, get out a metal cooling rack, overtop some paper towels.
Bake in the oven for 18-22 minutes, checking at the 15-minute mark and watching like a hawk from that point on. Watch for your bacon to turn a deep red color towards the center and darker at the edges. Take it out when it is almost crisp and the sugar is caramelized. DO NOT BURN.
Remove the bacon from the oven and transfer the pieces to the wire rack using tongs. Be careful as it will be VERY hot. Allow to cool, as it will and crisp up. Cut each piece in half.