*Warning- photo overload in this post!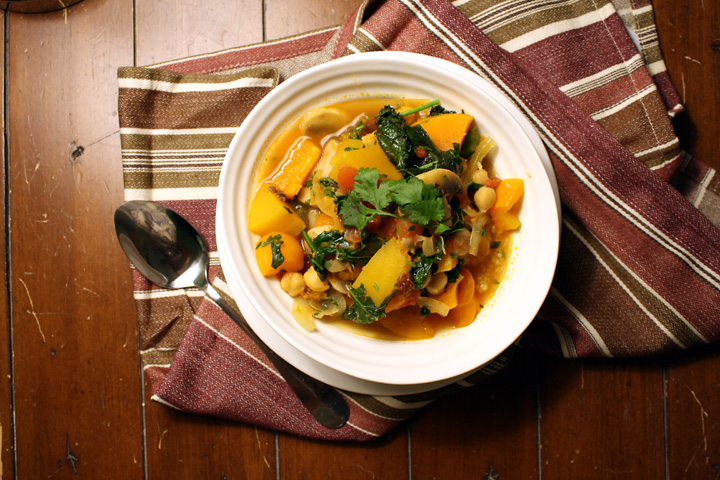 Well, our honeymoon was a blast! Due to hurricane Sandy, we actually got an extra day since our original flight was cancelled. I don't think I actually told you guys where we were headed, but we spent 10 days in the Pacific Northwest. My first time, but not Nate's.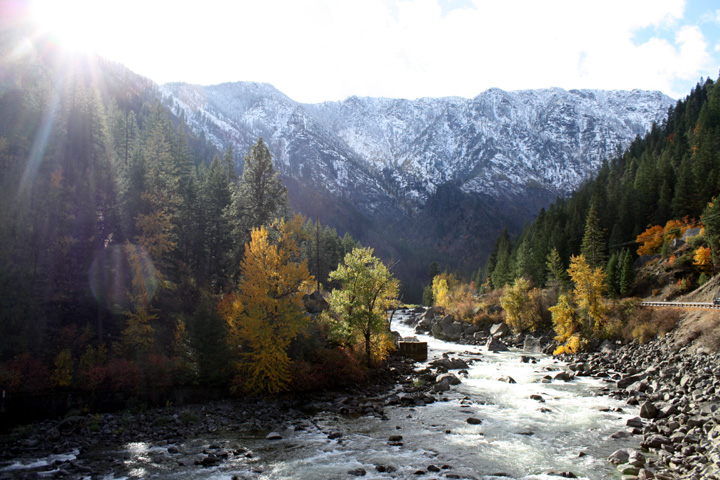 We spent our first 2 days in Seattle, staying downtown at the Edgewater. It was a really cute room.
We managed to eat as much as we walked…stopping for some donuts in Pike's Market plus a cookie later in the day. We had an amazing meal at The Pink Door for dinner one night, which I highly recommend for anyone visiting the area. We also took a tour of Theo Chocolate factory and ate a ton of samples- including a freshly roasted coffee bean.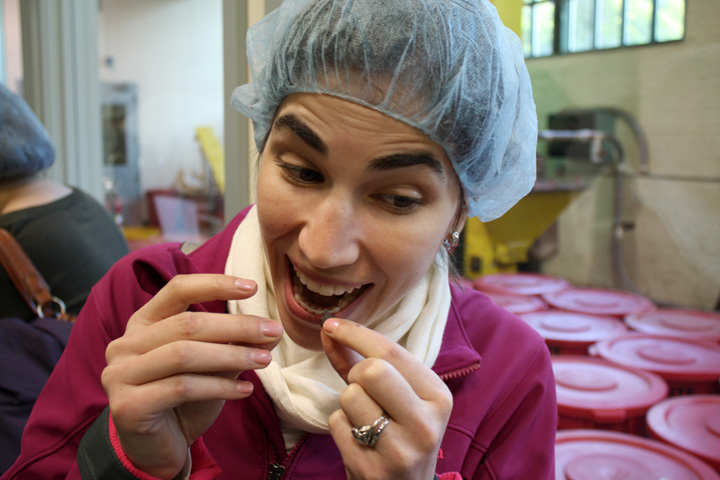 But the highlight of the tour was the fact that Nate had to wear a facial hair net. There actually was another bearded guy on the tour so he wasn't the only one.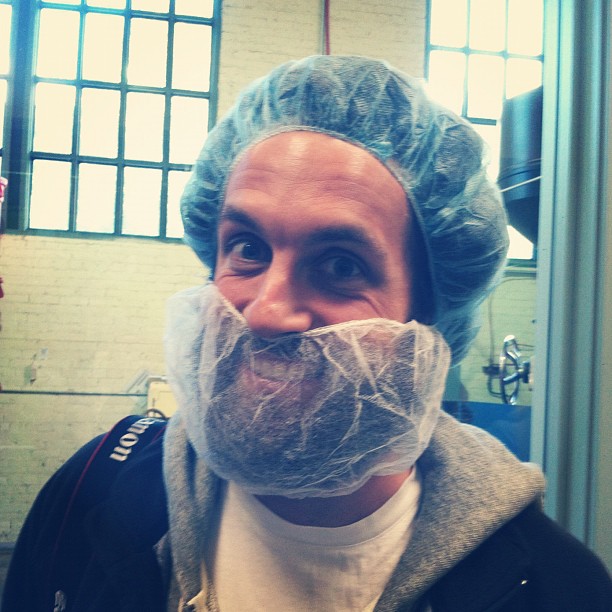 We then headed NE of Seattle to a small town called Woodinville that's known for its wineries. My parents' friend's sister owns a Winery there called Columbia Winery, and she VERY generously pulled a few strings and we got a free upgrade to the biggest, nicest suite we'd both every seen at Willows Lodge…complete with fireplace, 4 poster bed, huge bathtub…and some chocolate covered strawberries waiting for us!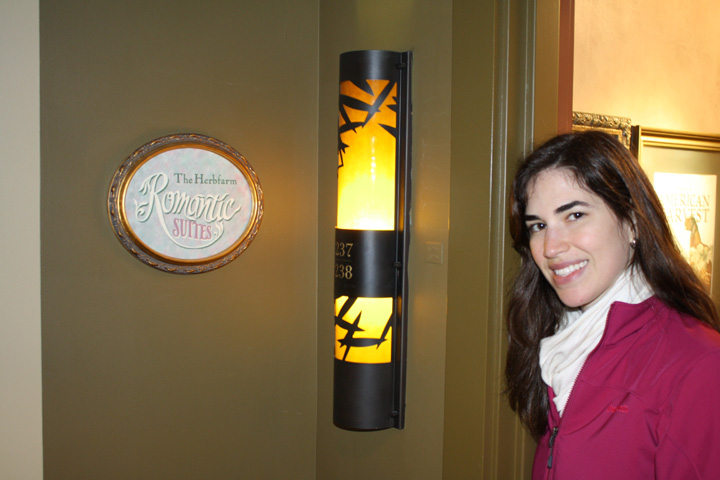 She also sent over a bottle of champage and wine from her winery plus a coupon for a free tasting. We took her up on it the next morning. Unfortunately the well-known restaurant at Willows Lodge, the Barking Frog, was all booked due to restaurant week, so we headed into town to a place they recommended called Purple. They also had restaurant week so we lucked out and had huge portions of delicious food for a reasonable price!
There are some big leaves way over in Washington…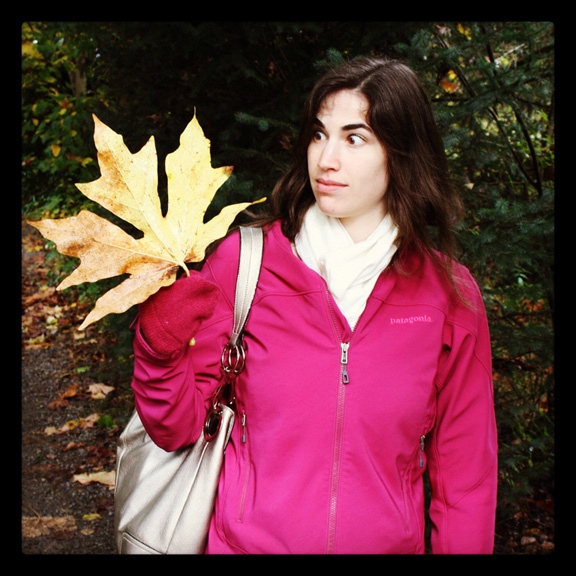 Unfortunately we only spent one night at Willows Lodge. Before we left though, we did happen to stumble upon the home of their truffle sniffing pig…what a cutie!
The next day we headed to a little resort NE of Mt Rainier called Suncadia. We thought we'd be close enough to Mt Rainier to hike there, but unfortunately the closest entrance was closed for the season, so instead we enjoyed the hikes near the resort.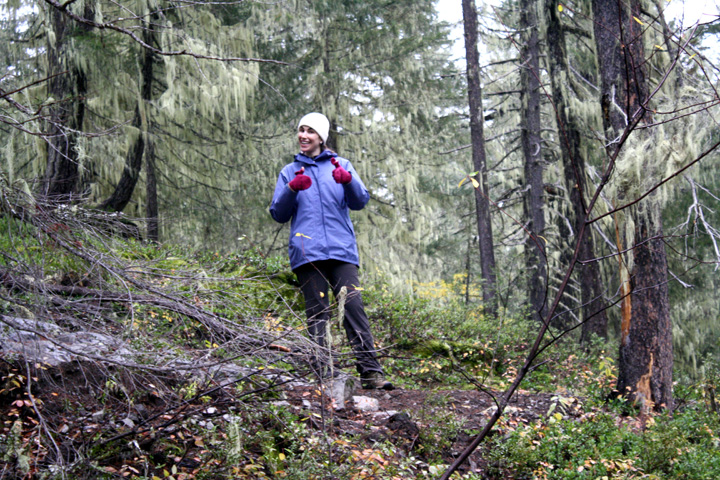 When we got to our room there, there was a bottle of champagne and chocolates waiting for us…and by mistake they brought us another bottle and more chocolates a few minutes after we got into our room!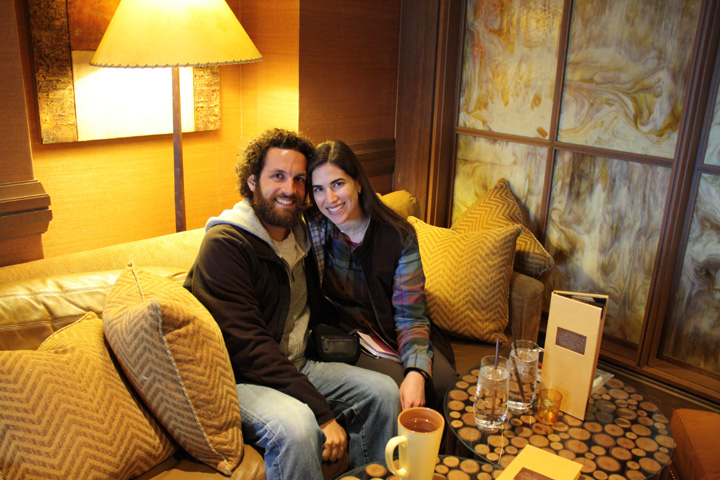 Then they gave us more special treatment with MORE champagne and chocolate covered strawberries when we got to dinner- we ate at one of their in-house restaurants since the town nearby was extremely small. On the last eve there, the chef prepared a special 5 course tasting menu. To say we left stuffed is an understatement.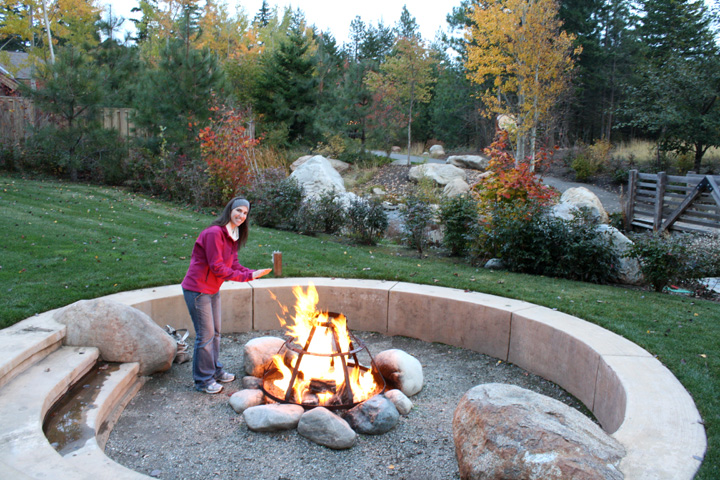 Next it was on to Hood River. We stayed in an awesome little cabin at a place called Carson Ridge B&B on the Washington side of the river. We had our own porch :)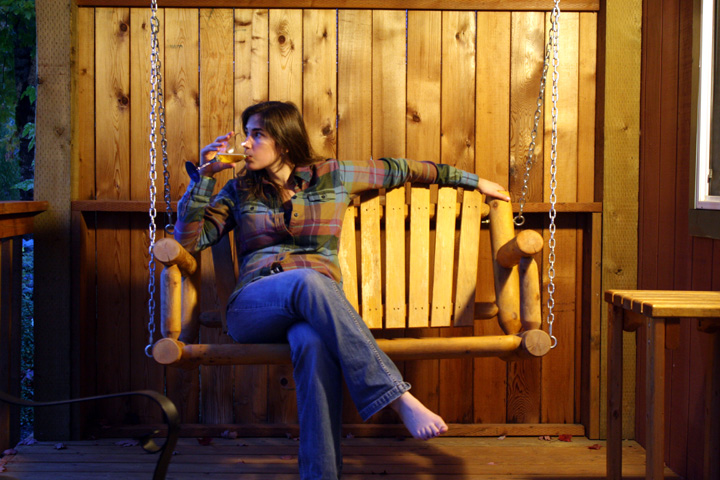 They had a tasty homemade breakfast daily. Aside from the rain every day until 5pm-ish, it was really nice. We hiked to a couple waterfalls- the very hidden Panther Creek Falls and the larger Tamanawa Falls- both were breathtaking. The hike to Tamanawa was very rainy and unfortunately my raincoat was sub-par, completely absorbing all the water that hit it. I wasn't a happy camper.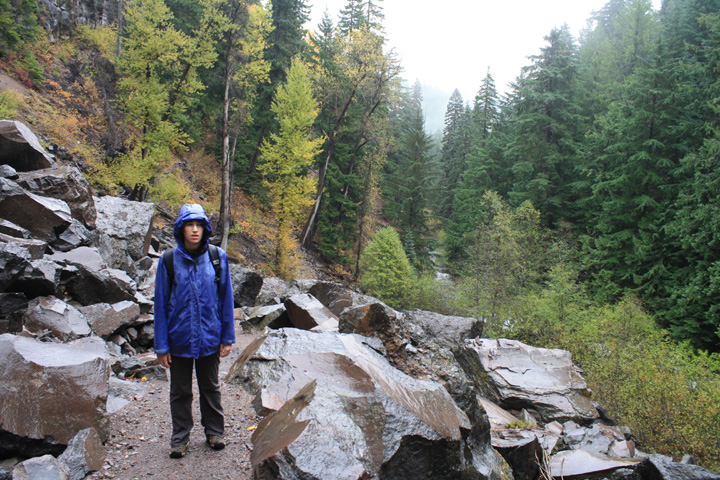 We also managed to walk over a mile in the wrong direction due to poor signage. We arrived at the falls cold and wet (at least I was), but it was definitely worth it!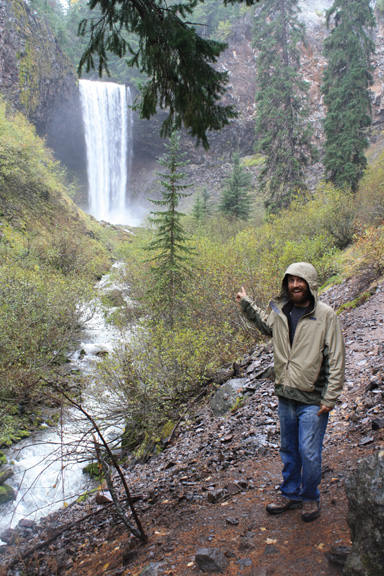 Finally, we headed over to Portland by way of Cannon Beach.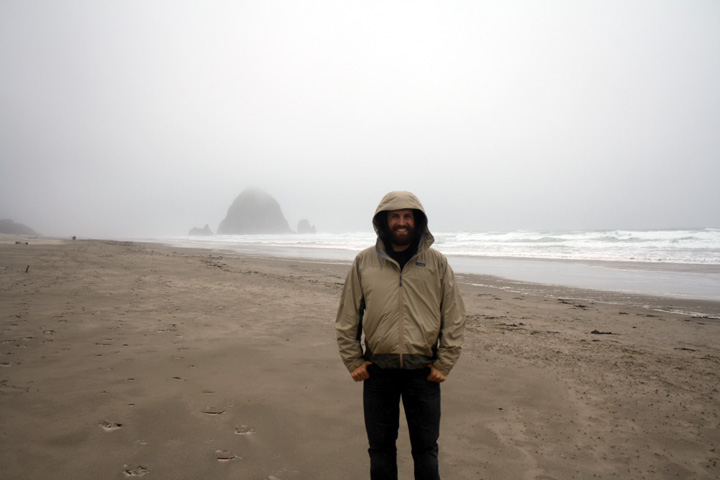 Portland was the cutest little city. Our first stop was to Patagonia to buy me a new raincoat :) A very smart purchase given the weather for the rest of the trip. The fall foliage in Portland was gorgeous, and despite the rain we enjoyed ourselves. Again, we found some amazing little restaurants: Tasty 'N Sons and The Original Diner. I highly recommend both. We made stops at Pittock mansion, The Rose Test Gardens, Voodoo Donuts…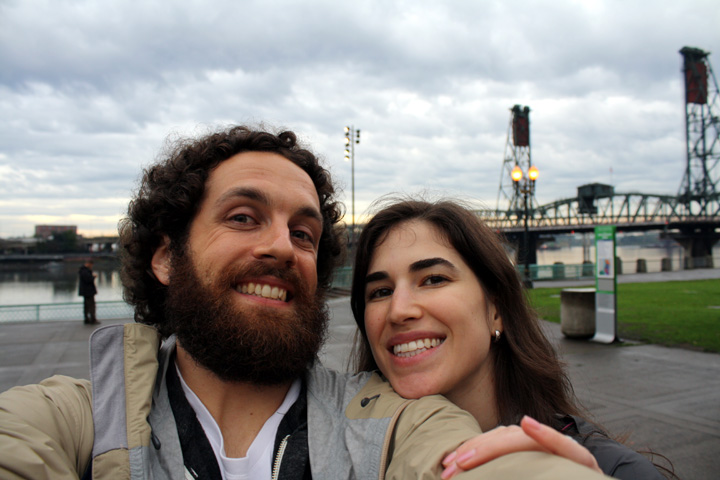 (I have way more photos but wasn't sure how many I could get away with posting since I haven't given you a recipe in weeks!)
By the time we made it back to NY, I think I probably gained back the weight I lost in that last frantic week before the wedding…which is totally fine by me. But Nate and I were both sick of carbs and rich food and were craving a healthy, veggie-ful meal.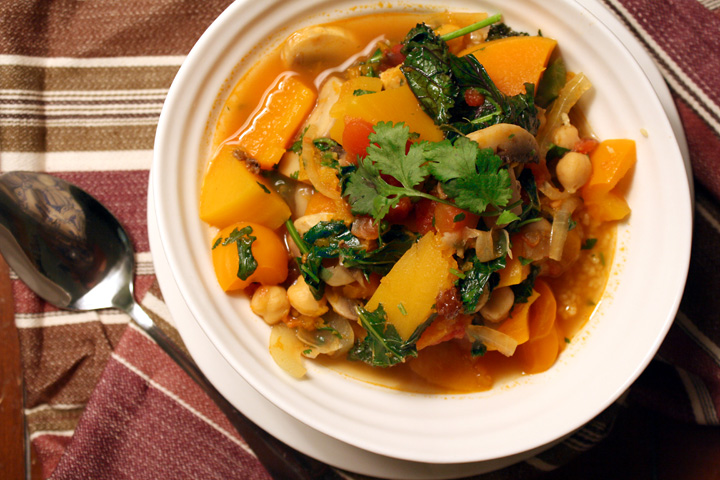 This one hit the spot. It was warm and comforting, perfect for these chilly days we've been having in NY. And I changed the original recipe to include even more vegetables! A perfect end to a perfect couple of weeks!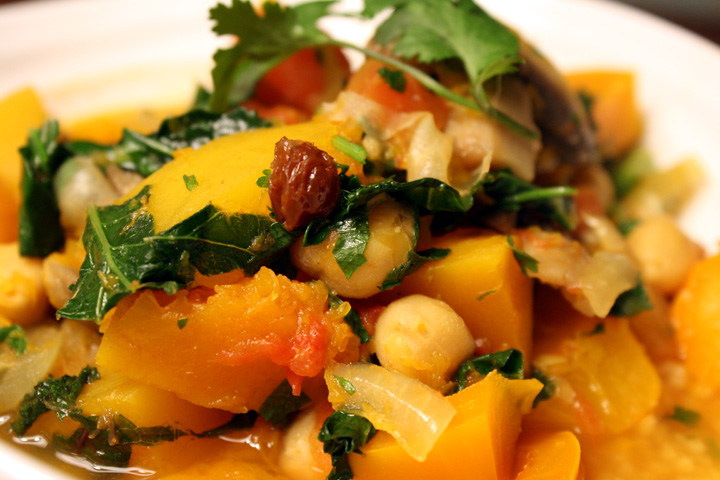 P.S. Check out my beautiful new everyday dishes in the photos!
Chickpea, Squash and Veggie Stew with Raisins and Couscous
Adapted from Serious Eats
Serves 4-6
1 teaspoon ground ginger
1 teaspoon ground cumin
1 teaspoon ground paprika
1/4 teaspoon ground turmeric
1/4 teaspoon cayenne
2 Tbsp Olive oil
1 cinnamon stick, about 2 inches
1 medium onion, peeled and cut into fine half rings
1- 14oz can chopped tomatoes
1- 15.5 oz can chickpeas,  rinsed and drained
1 red or orange pepper, in 1 inch pieces
8 oz. sliced mushrooms
2 heaped cups peeled, seeded pumpkin or butternut squash cut into 1-inch dice
3 tablespoons raisins
3 1/2 cups vegetable or chicken stock
1 tsp salt
5 oz. bagged kale (or kale with stems removed and torn in pieces)
2 cups couscous
1/4 cup finely chopped cilantro
Combine the spices in a small cup and set aside.
Put the oil in a large saucepan and set over medium-high heat. When it is hot, put in the cinnamon stick. Stir for a few seconds and then add the onion. Stir and fry for about 3 minutes, or until the onion is medium brown and soft (about 10 min).
Stir in the cup of mixed spices; almost right away, add the tomatoes. Stir and cook for 3 to 4 minutes, or until the tomatoes have softened.
Add the chickpeas, pumpkin or squash, peppers, mushrooms, raisins, stock, and salt and bring to a simmer. Cover, turn the heat to low, and cook for 13 to 15 minutes, until the pumpkin is just tender when pierced with the point of a knife. Add the kale and stir in, simmering until wilted.
While the vegetables simmer, make the couscous. Bring 2 cups of water to a boil. When it is about to boil, heat a tablespoon of olive oil over a medium flame and toast the couscous in it for 2 to 3 minutes. Pour the boiling water into the pot of couscous, add a teaspoon of salt, and stir once. Immediately cover the pot, turn the heat to low, and cook very gently for 5 minutes. Remove the pot from the heat and let it sit somewhere warm, still covered, for 15 minutes.
Stir in the cilantro. Fluff the couscous thoroughly with a fork. Put a mound of couscous on each plate. Make a well in the center and use a slotted spoon to fill it with solids from the stew. Dampen the couscous generously with the liquids.