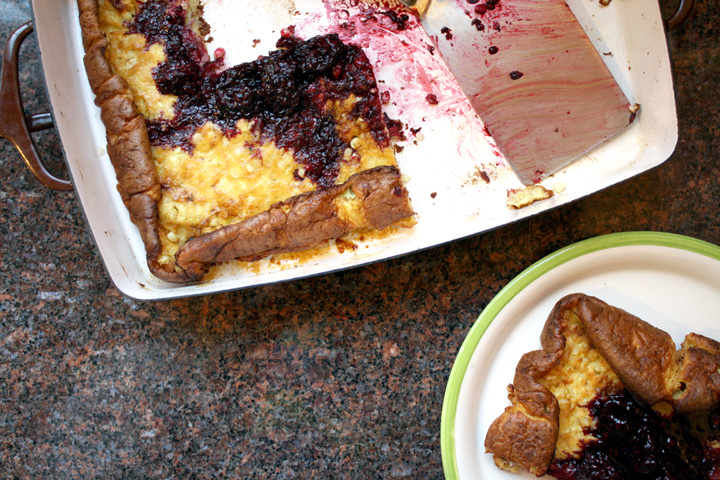 As I believe I've told you before, Nate likes to send me links to recipes he would like me to make, usually from the NYTimes, since he reads that with breakfast every morning.
Speaking of the NYTimes, we just sent in our submission to be in their wedding announcements and/or their Vows section, so cross your fingers!!! That would be totally cool if we got in, but I'm trying not to get my hopes up.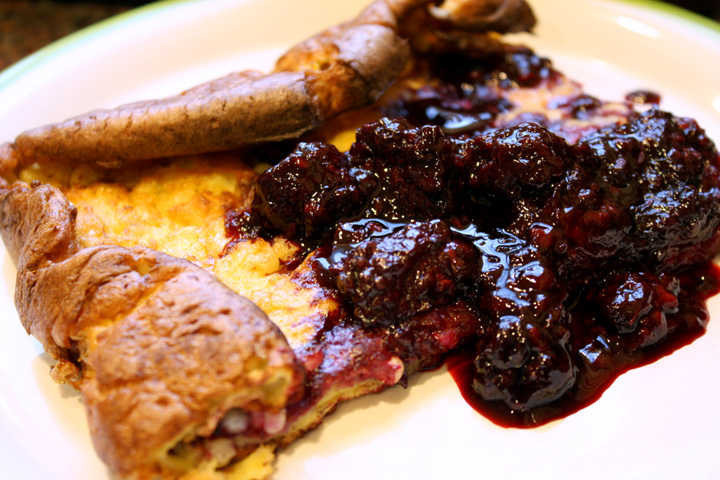 The Atlantic did some analytics to see what type of people get into the NYTimes announcements most and they came up with:
Growing up in Greenwich, Conn. (or a similar moneyed neighborhood) makes you 21 times more likely than the average American to get in
Ivy league educations are 100 times more likely
Congressional staffers are 75 times more likely
Same-sex couples are 74 times more likely
Investment banker are 87 times more likely
Lawyers at snazzy firms are 974 times more likely (what?! why??)
We have one Ivy League education going for us (go Quakers!), but that's about as far as our qualifications go. I work in finance, but I'm not an investment banker, so I doubt that would work in our favor.
But what I do think we have going for us is two winning smiles and one really big beard!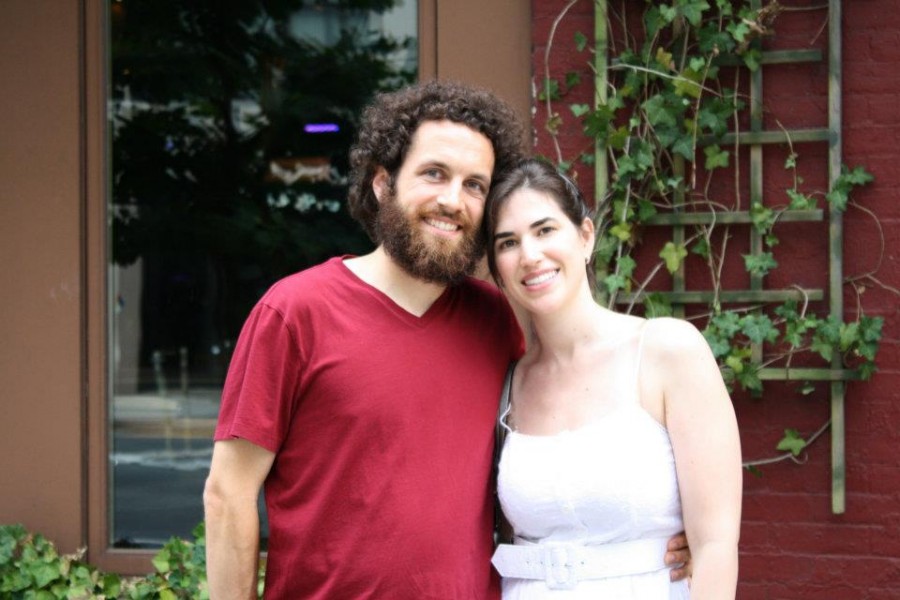 Am i right??
It's too bad I can't bribe the NY Times with breakfast foods, because if I could, this recipe would surely be a winner. They should know, after all, since they published it.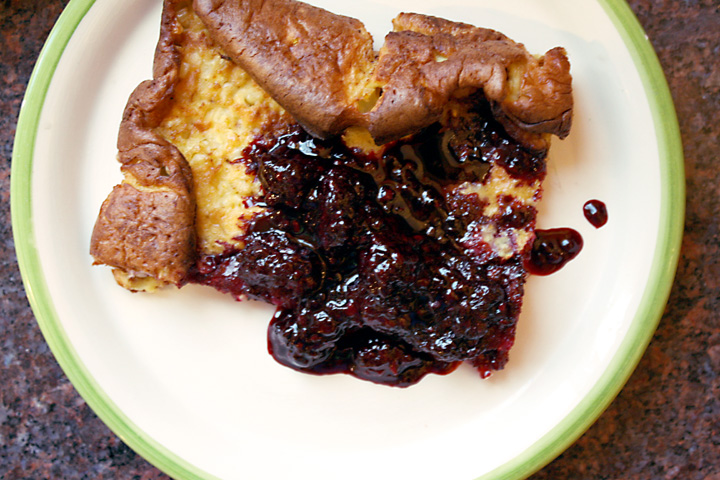 I made this yummy breakfast for Nate while we were visiting his mom last weekend (hence the nice lighting and granite counter in the photos). Make it now while fresh corn is still in the grocery store!
Puffy Corn Pancake with Blackberry Sauce
From The New York Times
Serves 4
4 tablespoons unsalted butter
1/2 cup all-purpose flour
1/4 cup fine cornmeal
5 large eggs
1/3 cup whole milk
2 tablespoons honey
1/8 teaspoon fine sea salt
1/2 teaspoon black pepper
3/4 cup fresh corn kernels (from 1 to 2 ears)
2 cups fresh blackberries
3 tablespoons sugar.
Heat oven to 425 degrees. Place the butter in the bottom of a 2-quart gratin dish. Place in the oven and cook until butter begins to bubble, 5 to 7 minutes.
Meanwhile, in a large bowl, whisk together flour and cornmeal. In a separate bowl, whisk together eggs and milk. Stir the wet ingredients into the dry. Whisk in honey, salt and pepper. Stir in the corn. Remove dish from the oven and pour in the batter evenly. Return to the oven and bake until the pancake rises and is dark brown around the edges, 20 to 25 minutes. The center of the pancake should also be golden brown.
While the pancake cooks, make the sauce: In a medium saucepan over medium heat, combine blackberries and sugar. Bring to a simmer and cook until berries are soft and syrupy. Remove from heat and serve warm, spooned over pancake in the gratin dish.