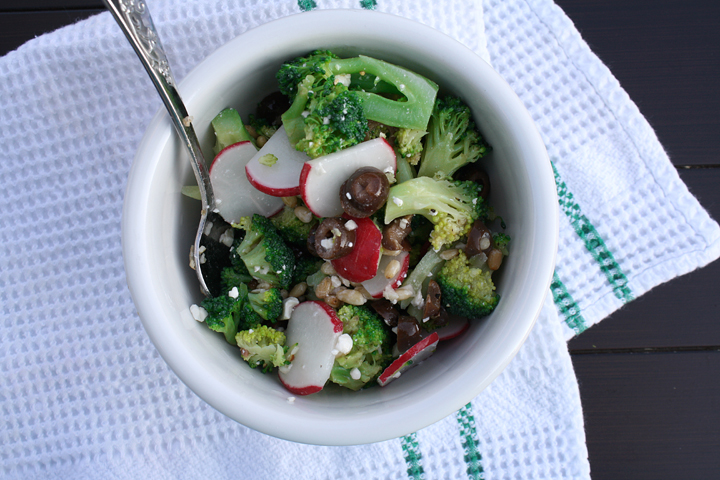 This weather is disgusting.
When you wake up it's already 80 degrees out, and by noon it's 90. It just doesn't feel right turning on the oven to cook. So it's good to have a bunch of no-cook, cold, fresh salad recipes in your recipe box.
Salsa and tabouli are both great for this purpose, and this recipe is another good one.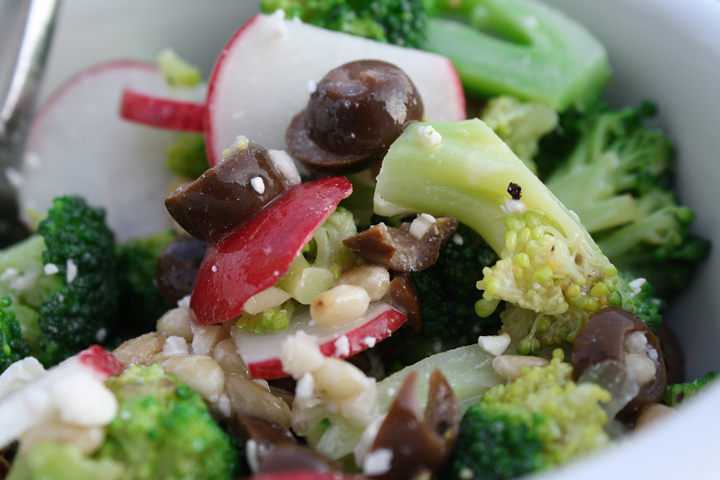 You need to make this a day ahead to give the broccoli time to marinate and soften. I didn't realize this when I was making the recipe, so I blanched it as a shortcut. I recommend following the directions though :)
On a side note, did you know that sometimes pignoli nuts can cause you to have a bitter taste in your mouth for days? Yeah, I didn't either until it happened to me. It's not ALL pignoli nuts, but apparently some are affected.
I  also don' t know if it only affects some people (since Nate didn't seem to notice it) or if I'm just hyper aware of tastes, but it was disgusting. All food tasted bad/bitter until it wore off several days later. It probably didn't help that I continued to eat this for 3 days until I realized that the pignoli nuts were the cause. Don't let that this stop you from making this recipe, and I hope I haven't in any way affected your love of these tasty little seeds.
On another note, I worked on more wedding crafts this weekend! I have to say they came out super cute…here's a sneak peak.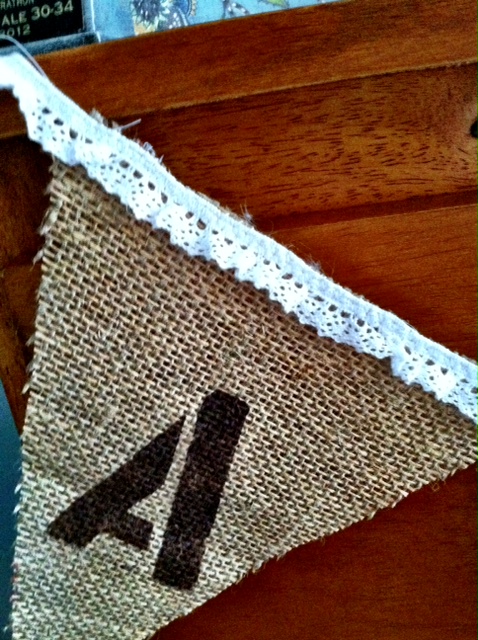 I also had my wedding hair trial appointment today. I don't know what I want to do! I hate making decisions.
Nate is pretty set on having me wear my hair down, and since he hasn't asked for much I feel like I should honor his request. i know I want it off my face though, so maybe some sort of half up, half down thing? I think I want some loose waves.
The hairdresser showed me a few options. I defintely don't want anything complex…I'm a simple girl.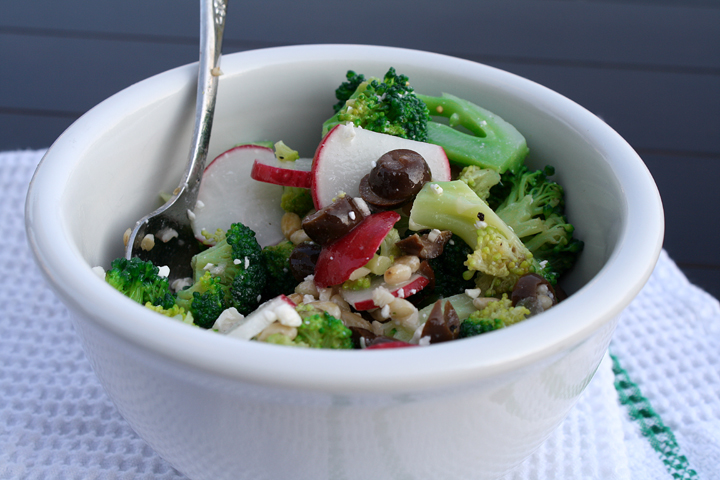 Cold Broccoli Salad
From mom's recipe box (original source unknown)
1 head broccoli, cut in 1″ pieces
1/2 cup sliced black olives
4 thin-sliced radishes
1/4 cup pignoli nuts
1/2 cup olive oil
3 Tbsp wine vinegar
1 clove garlic, crushed
1/2 tsp salt
1/4 tsp pepper
1/2 cup feta cheese, crumbled
tomato wedges for garnish
Soak broccoli in salted water for 10-15 min. Drain.
Add olives, nuts.
Combine oil, vinegar, and seasonings to make dressing.
Marinate broccoli for five or more hours, chilled.
Add rest of ingredients before serving.