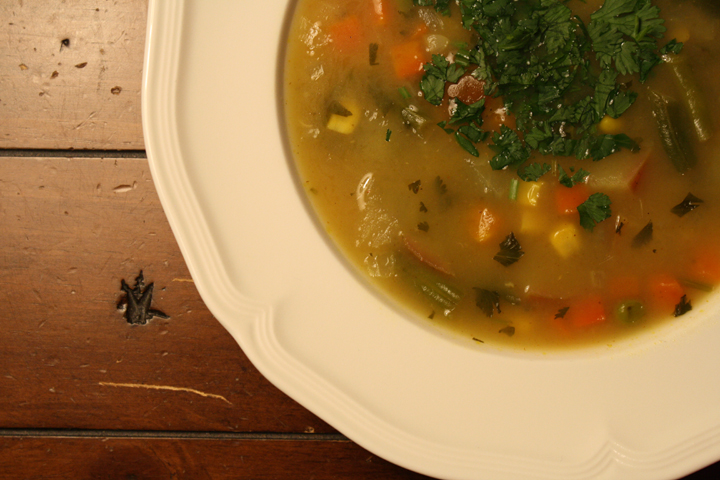 While going through my grandpa's recipe collection, I came across a recipe for a sort of Mulligatawny. At least, that's what the recipe called it although I'm fairly certain it's not very authentic.
In case you don't know, a Mulligatawny is a a curry-flavoured soup of Anglo-Indian origin (as per Wikipedia).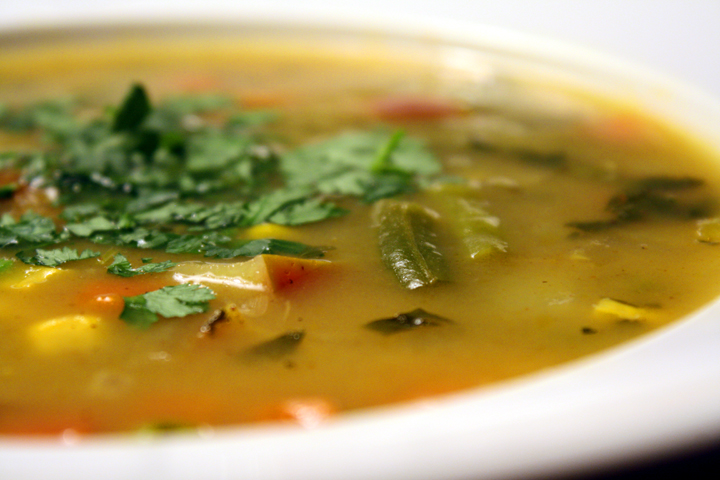 There are many variations on the recipe for mulligatawny. In the West, the soup typically has a yellow colour and contains chicken or other meat, and it is often thickened with rice.
This recipe said to add both chicken and rice, but since I knew it was something Nate wouldn't want to eat anyway, due to the spices, I eliminated both and kept it light for me.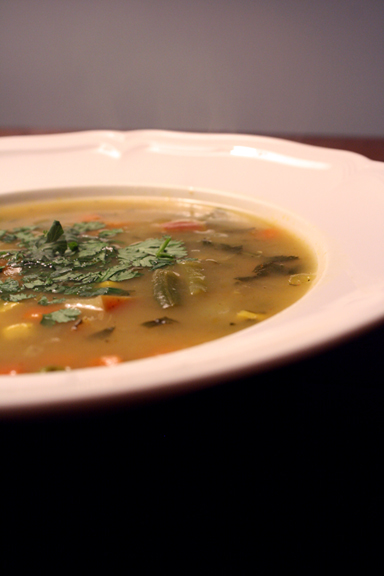 This is definitely a shortcut way to make this soup, but it was way tastier than I was expecting! The apple adds a nice sweetness and the hot sauce plus spices give it a real kick and make it full of flavor.
While this soup isn't hearty enough to be a full meal, it would make a delicious first course. It's always nice to change it up a bit in the kitchen, so if you're in the mood for something different, give this a try! I garnished mine with a dallop of sour cream and it was perfect :)
Quick Mulligatawny Soup
Serves 6-8
2 Tbsp unsalted butter
1 1/2 cups chopped onion
1 package (10 oz) frozen mixed veggies, thawed
2 Tbsp flour
2 tsp curry powder
1 tsp salt
1/2 tsp hot pepper sauce, or more to taste
1/4 tsp ground cloves
1 quart water
1 can (10.5 oz) condensed low fat cream of chicken soup (or chicken with rice soup, if you want rice)
1 cup chopped apple
optional- 1 cup diced cooked chicken
Melt butter over med-high heat in a large soup pot.
Add onion and mixed veggies, saute just until onion is tender.
Stir in flour, curry powder, salt, hot pepper sauce and cloves. Add water, soup, apple (and chicken if using).
Bring to a boil; reduce heat to low and simmer, covered, for 20 min or until slightly thickened. Serve with additional pepper sauce if desired.