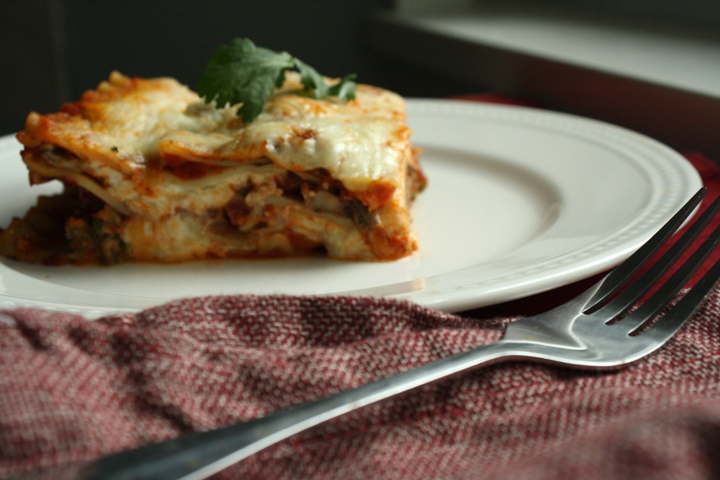 Since my grandpa passed away a couple months ago, my mom and aunt decided to help my grandmother go through her house to clean it up. Both my grandma and grandpa love(ed) to save things…I unfortunately inherited this packrat tendency.
This cleanup was necessary both because their house contains all sorts of crap, but also because my grandma will be downsizing to an apartment.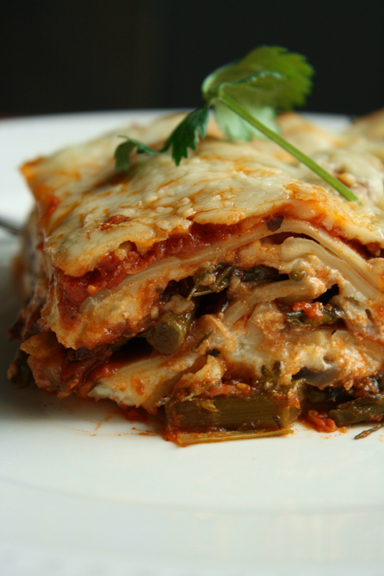 During the cleanup my mom found and bequeathed to me a collection of recipes my grandfather had saved.
The ironic thing is that my grandfather didn't cook (though he loved to watch the Food Network), and my grandmother also doesn't cook…which makes you wonder what exactly he was saving these recipes for.
I think I also inherited his recipe clipping addiction.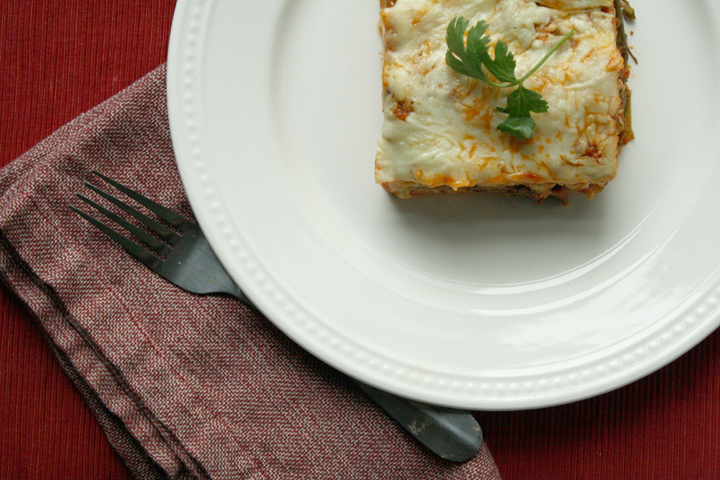 When my mom mentioned giving me this collection, my grandmother got upset, saying that maybe she would make some of these recipes now…even though she hadn't made any of them for the last 50 years.
A lot of his recipe clippings came from newspapers and the back of food cartons, and some were hand written ones scribbled while watching cooking shows on tv.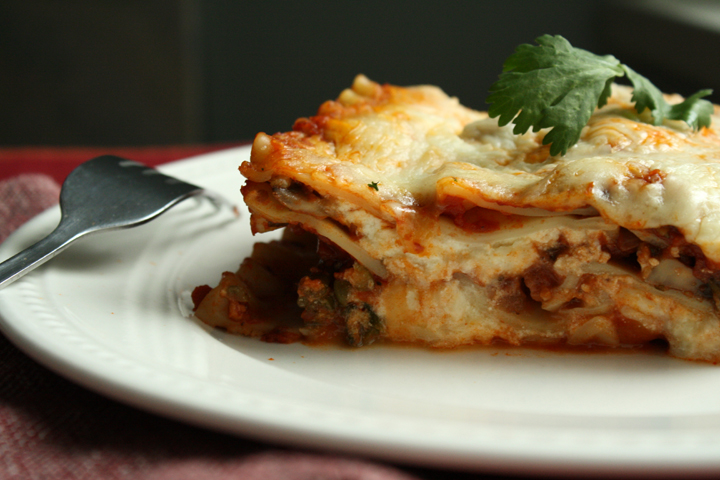 The recipes were super organized. He had different envelopes on each of which he wrote a category: Dessert, Salad/Vegetables, Side Dishes, Meat and Poultry, etc. There must have been 10 different categories.
Going through each category I was able to learn a little something about my grandpa- his favorite foods. There were about 20 recipes for the practically the same dish in each category, though the sources varied.
Apparently his favorite dessert was apple crisp/pie, he loved any type of chili, and in the pasta category, he preferred Lasagna.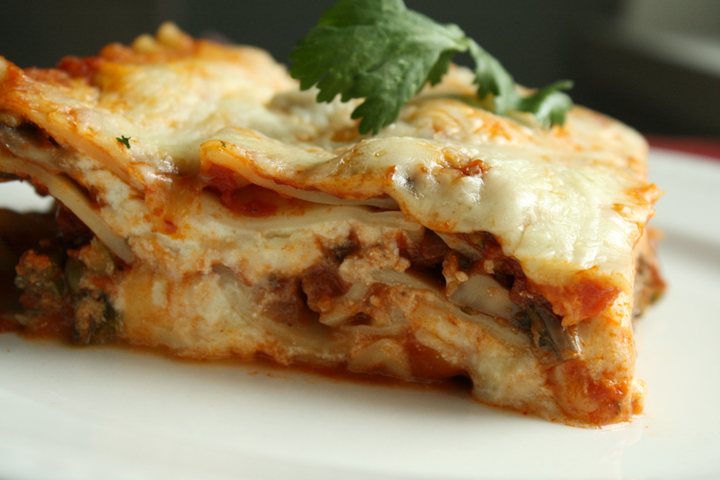 The recipe in this post came about from adapting one of "his" recipes. I think it must have come from the back of some lasagna noodle box, and I have to say that it turned out delicious! I'll be sharing more of his recipes in the coming weeks.
When my mother gave me my grandpa's recipe clippings, I knew exactly what I had to do- finally cook the dishes my grandpa had been saving for someone to make.
I guess maybe he was saving it for me :)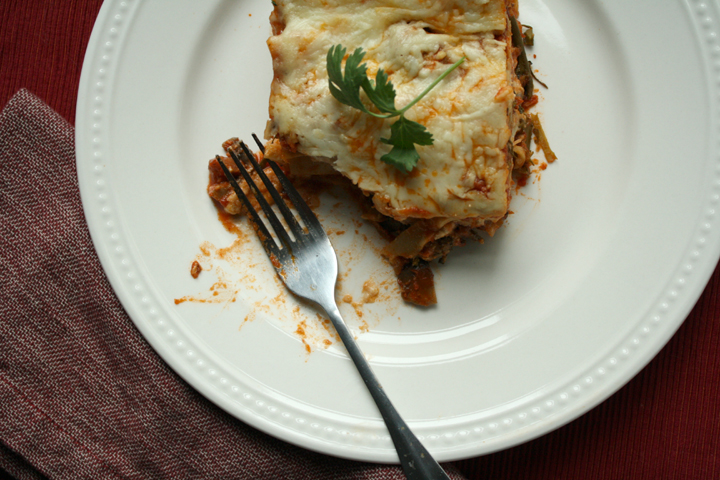 Hearty Vegetable Lasagna
Serves 8-10
1 lb lasagna noodles, not the "no boil" ones
1 lb sliced mushrooms
1 bunch broccolini, chopped in 1/2 inch pieces
3 cloves garlic, chopped
2 Tbsp vegetable oil
2- 26oz jars pasta sauce
1.5 tsp dried italian seasoning
15 oz Ricotta cheese
16 oz (4 cups) shredded mozzarella cheese
2 eggs
1/2 cup grated parmesan cheese
Preheat oven to 350.
Cook pasta 8 min or until just tender. Drain and rinse with cold water. Spread noodles onto a sheet pan coated with cooking spray so noodles don't stick together.
While pasta is cooking, heat a large saucepan over med-hi heat. Heat oil and add onion. (**You could easily add ground beef here and skip the broccolini if you wanted it to be non-vegetarian). Cook onion 2 minutes then add mushrooms, broccolini and garlic and cook until tender.
Stir in 4 cups (1 1/3 jars) pasta sauce and italian seasoning. Bring to a boil, then reduce heat and simmer 15 minutes.
Mix ricotta, 2 cups mozzarella and eggs.
Spread 1 cup remaining sauce in greased 9×13 casserole dish.
Layer 5 noodles on top of sauce, slightly overlapping noodles to fit. Spread 2 cups of the veggie sauce over the noodles. Dollop with 1/2 of the ricotta mixture, spreading evenly in pan. Sprinkly with 2 Tbsp parmesan cheese.
Repeat above step, layering noodles, veggie sauce, ricotta, parmesan.
Top with 5 more noodles and top with rest of sauce.
Sprinkle with 2 cups mozzarella cheese. Bake uncovered 40 minutes or until bubbly. Put a sheet pan covered with foil underneath to catch any drips.
Let stand 15 minutes. Refrigerate leftovers.
*Note: I found this recipe much better the next day. Some of the sauce gets absorbed into the noodles and it's not watery.